Williams, Moore Lead Bulls To Series Split In Louisville
Bulls Close Road Trip With 5-1 Win; Finish Tour 3-5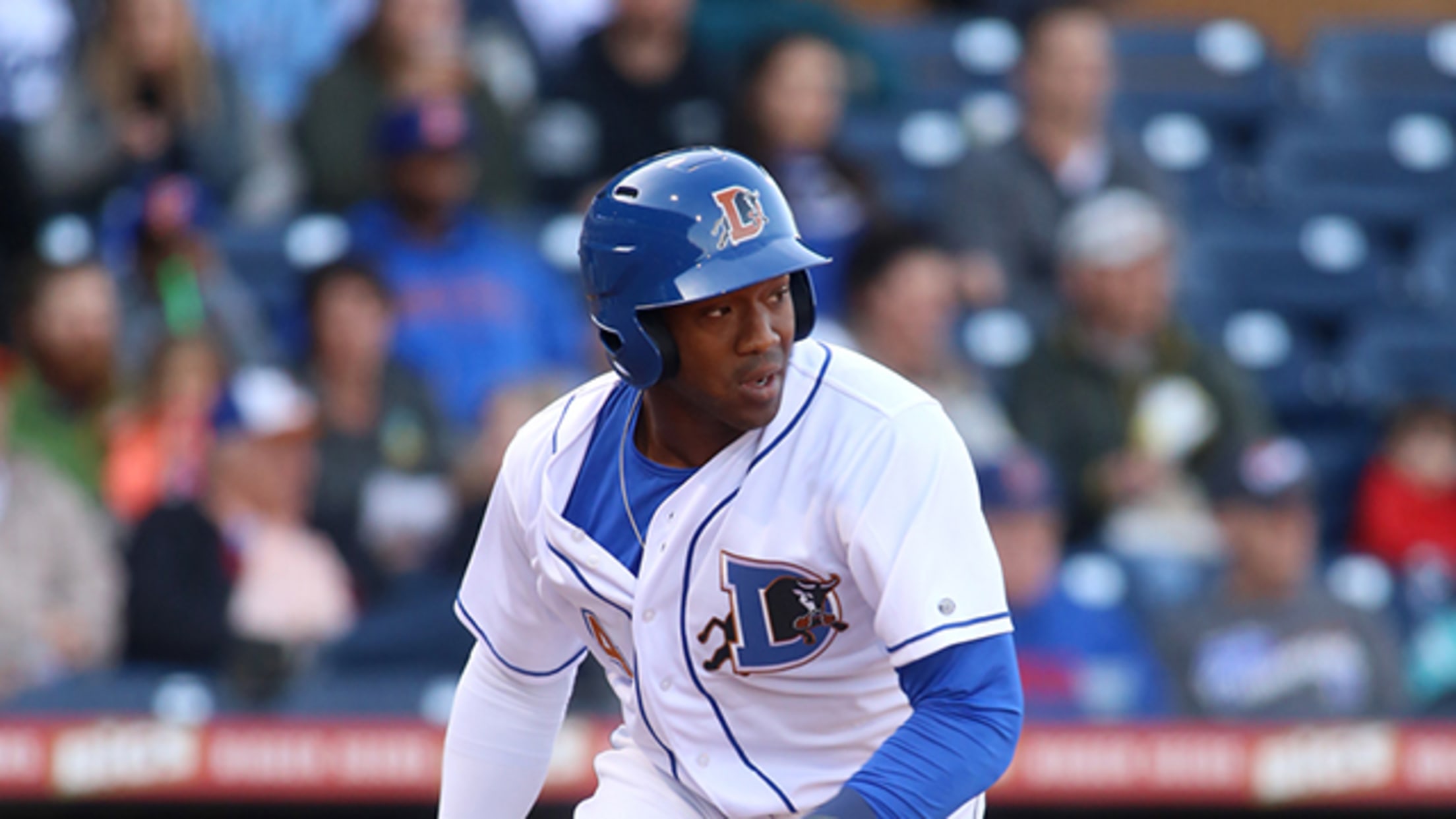 Louisville, KY --- Andrew Moore won his organizational debut while Justin Williams collected three hits including a home run as Durham beat Louisville 5-1 on Monday afternoon at Slugger Field.Moore, acquired Friday in a four-player trade with Seattle, worked into the sixth inning, allowed just a solo home run in
Louisville, KY --- Andrew Moore won his organizational debut while Justin Williams collected three hits including a home run as Durham beat Louisville 5-1 on Monday afternoon at Slugger Field.
Moore, acquired Friday in a four-player trade with Seattle, worked into the sixth inning, allowed just a solo home run in the second inning over his 5 1/3 innings to notch the win. Ian Gibaut and Diego Castillo combined to cover the final 3 2/3 innings, permitting one hit and fanning six.
WIlliams had a pair of singles, but led off the second inning by stroking a home run to right field on Brandon Finnegan's (L, 0-4) first pitch.
After DJ Peterson homered in the second to tie the game, Adam Moore doubled off the glove of right fielder Gabriel Guerrero to score two runs to give Durham (29-20) a 3-1 lead.
The Bulls added two more in the fourth on a home run by Jeremy Hazelbaker and sacrifice fly by Jason Coats to go up 5-1.
Durham returns home after a 3-5 road trip to host the Rochester Red Wings in a three game series Tuesday through Thursday, then Pawtucked Friday through Sunday. Yonny Chirinos starts Tuesday night in a major league rehab against the Red Wings. First pitch is slated for 7:05 PM ET.