Emeralds Unveil New Team Store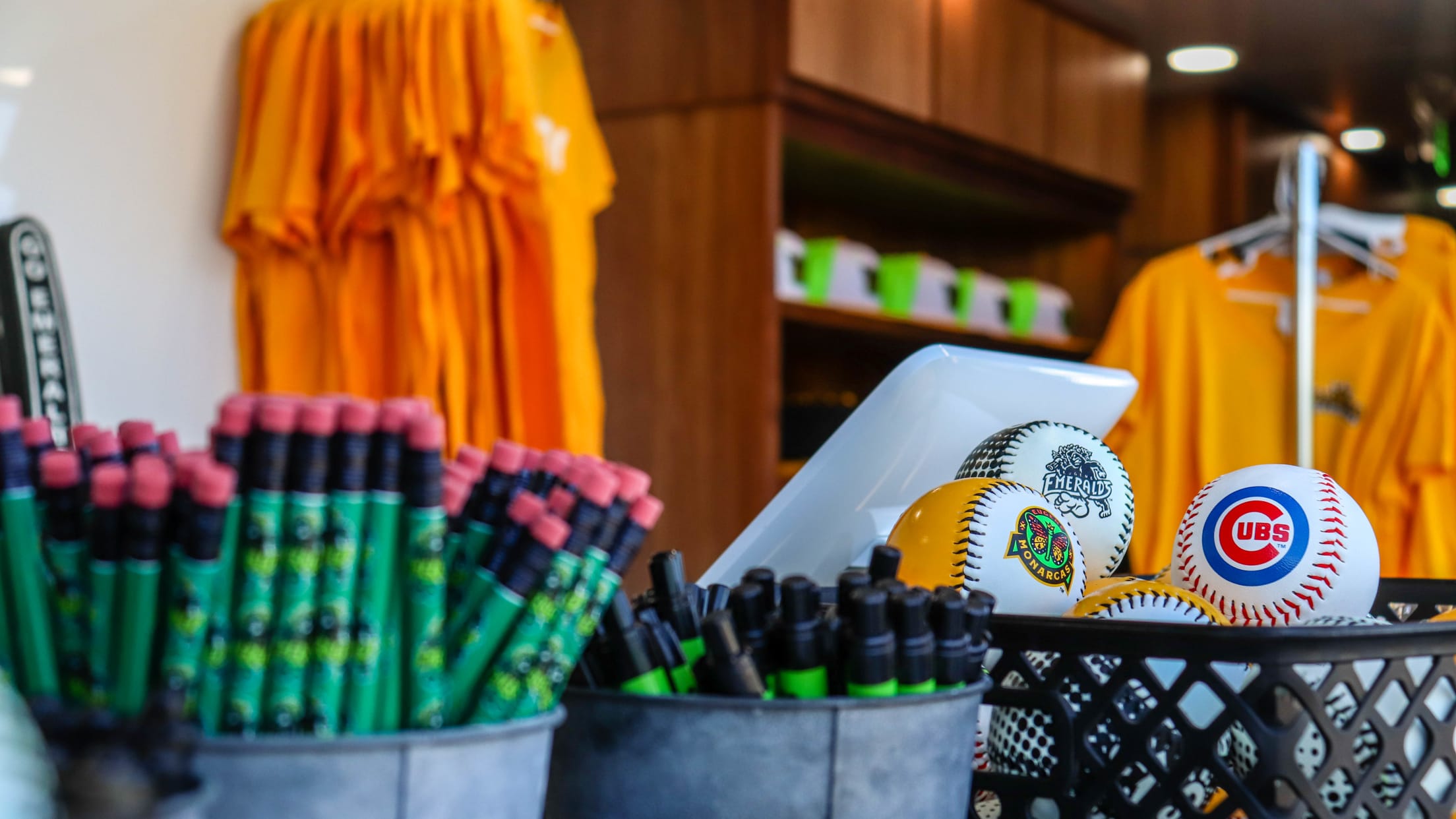 The Eugene Emeralds today revealed a completely revamped and redesigned team store that will be open to the public starting this Friday.
The Eugene Emeralds today revealed a completely revamped and redesigned team store that will be open to the public starting this Friday.
The new team store, located on the first base side of PK Park adjacent to Levi's Landing, will begin full operation on Friday, June 14 when the Emeralds host the Hillsboro Hops for Opening Day.
Throughout the 2019 season, the team store will be open to the public on home gamedays starting 60 minutes prior to first pitch, and it will close immediately following the conclusion of the game.
In addition, the new team store will also be open from 9:00am to 5:00pm on weekdays when the Emeralds are on the road, something that the Emeralds were previously unable to do in the team store's former space.
The store is the result of a months-long collaboration with Olympus Technologies Inc., a locally owned and operated company based out of Eugene, Oregon. Starting at the tail end of 2018, OTI and the Emeralds together envisioned what the new team store is today.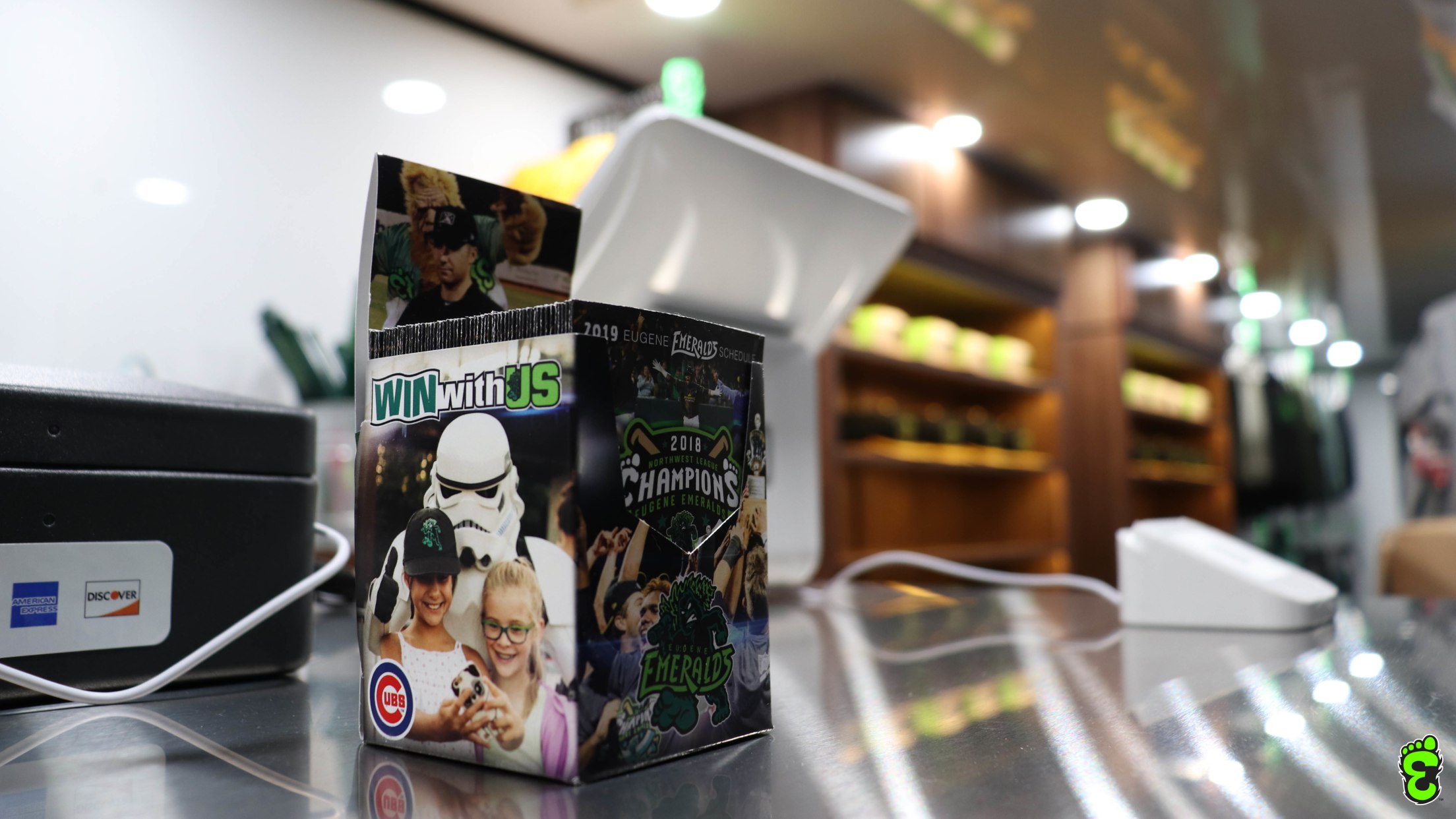 "This is a town that really likes to rep their teams," said Emeralds GM Allan Benavaides. "Without really being able to build out a big capital project and having to work with the limited space that we have, we collaborated on some ideas and saw what Baseballism was doing with storage containers and converting them and being able to move them. It just seemed like maybe something that we can do, so we talked to them to get some advice, and the result is an investment that provides an incredible amount of value to the ballpark and to our fans."
"It's a much better experience compared to prior years," said Team Store Manager Shelby Holteen, who also serves as the Social Media Director for the Emeralds. "The overall flow within the team store is going to be completley improved for fans. Our new space is much more welcoming and streamlined. Everything from picking out your hat to finding the right clothing sizes to even the checkout process will be easier, quicker and more enjoyable."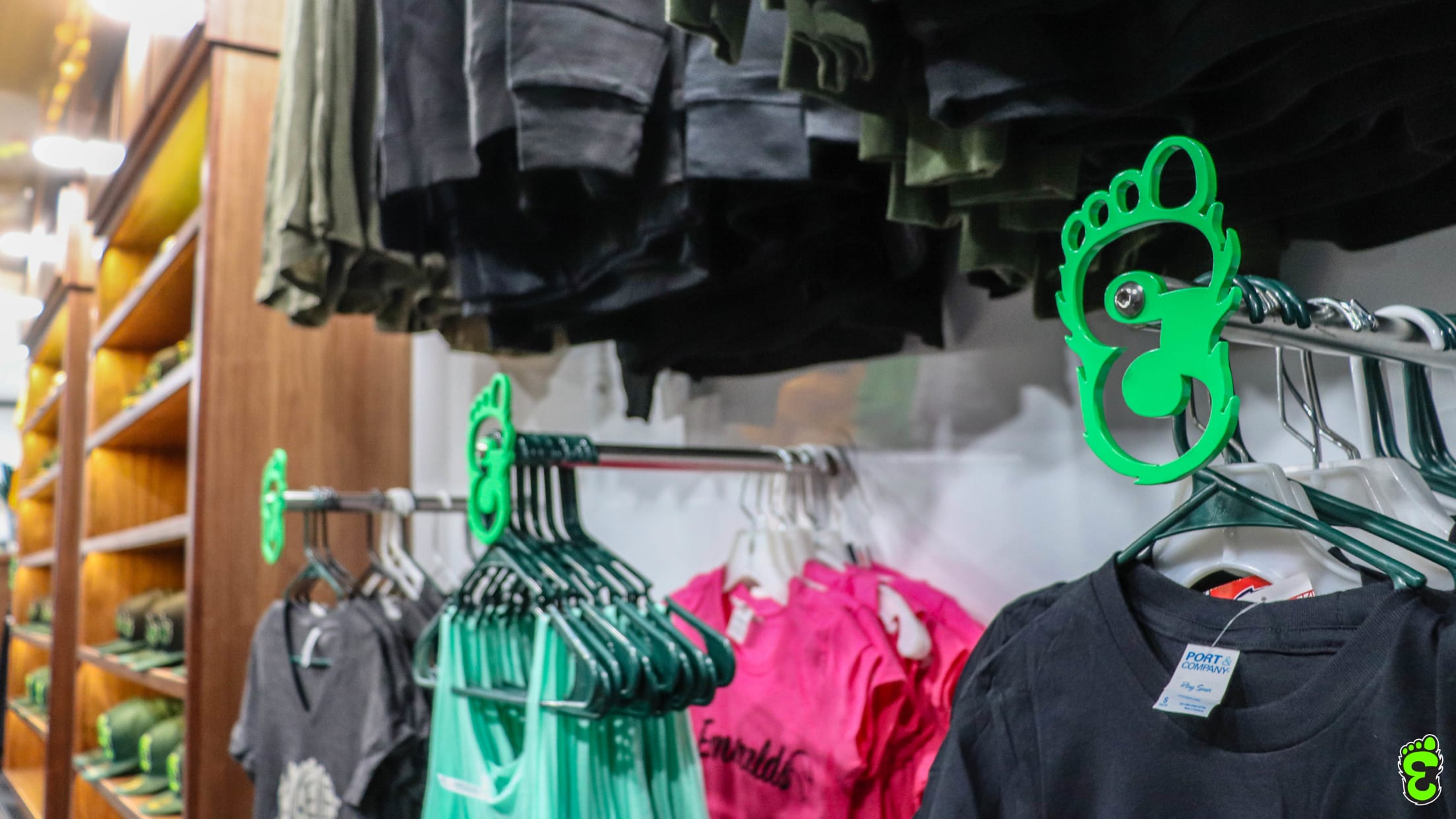 In prior years, fans that have arrived early or stayed late may have seen the meticulous process that the Emeralds undertook each evening in setting up and tearing down the team store. Nearly every single piece of merchandise would be carried from the depths of PK Park's storage rooms up to the team store's usual location the main concourse. At the conclusion of each game, all of that merchandise was promptly returned to PK Park storage, piece by piece.
In the new team store, excess merchandise will be housed only inches away in an adjacent storage unit allowing staff more flexibility in sorting merchandise and providing fans with a superior shopping experience.
"It will be the first thing that fans see when they walk in," added Benavides. "Big, beautiful bold Emeralds lettering and signage with a big, wide open shopping experience. It's something that we're really proud of. This store is something that we've wanted for a long time and now I think we have a really, really nice store. We've gone big league."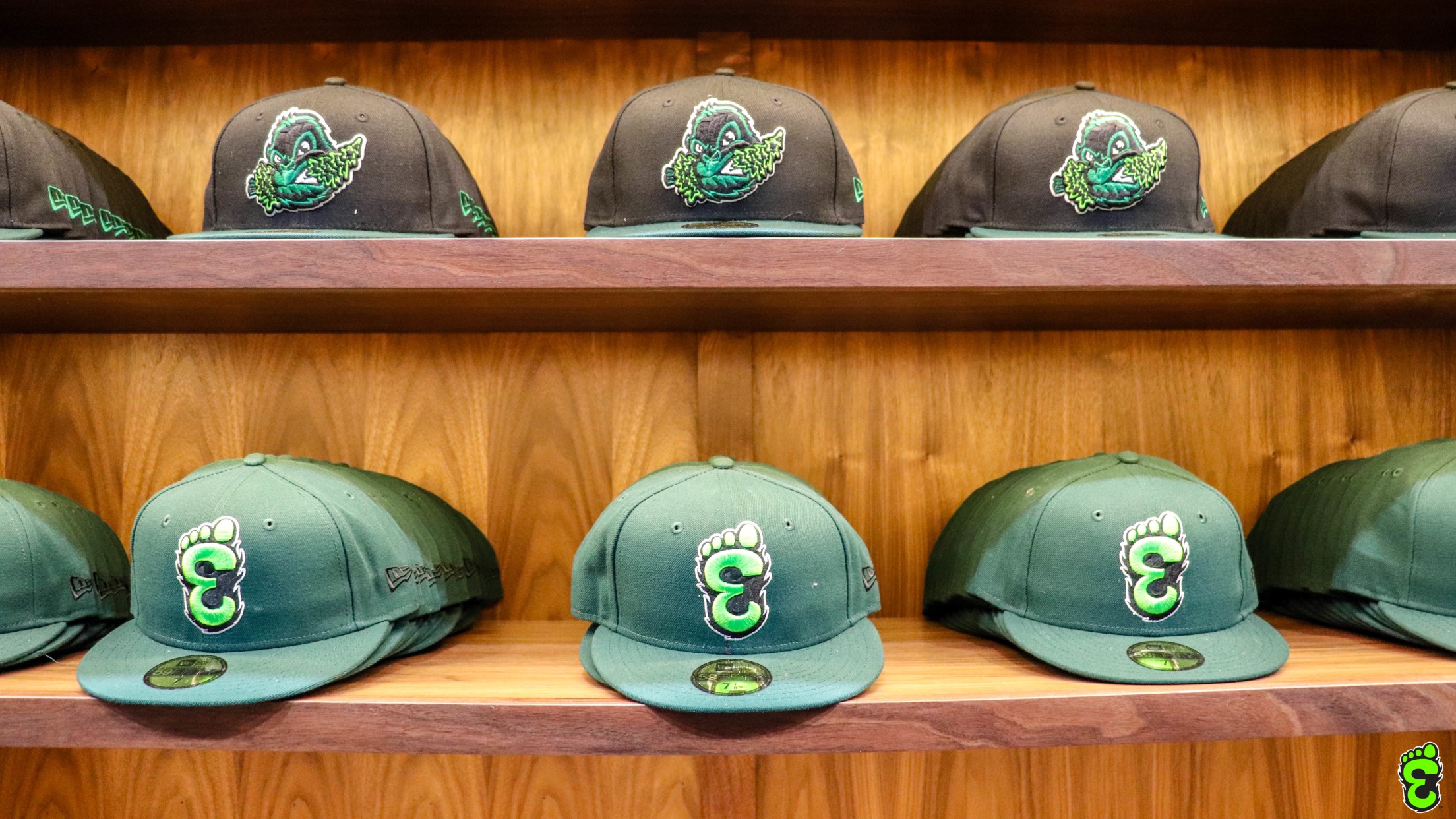 In addition to the new, larger shopping space, fans will also have a wider variety of payment options including Apple Pay, PayPal, cash, and most major credit/debit cards.
The new Emeralds Team Store will also provide fans with unique photo opportunities. Each of the team store's 20-foot wide doors will swing open and reveal Chicago Cubs-themed backdrops to give fans a unique and fun way to capture memories at Emeralds games.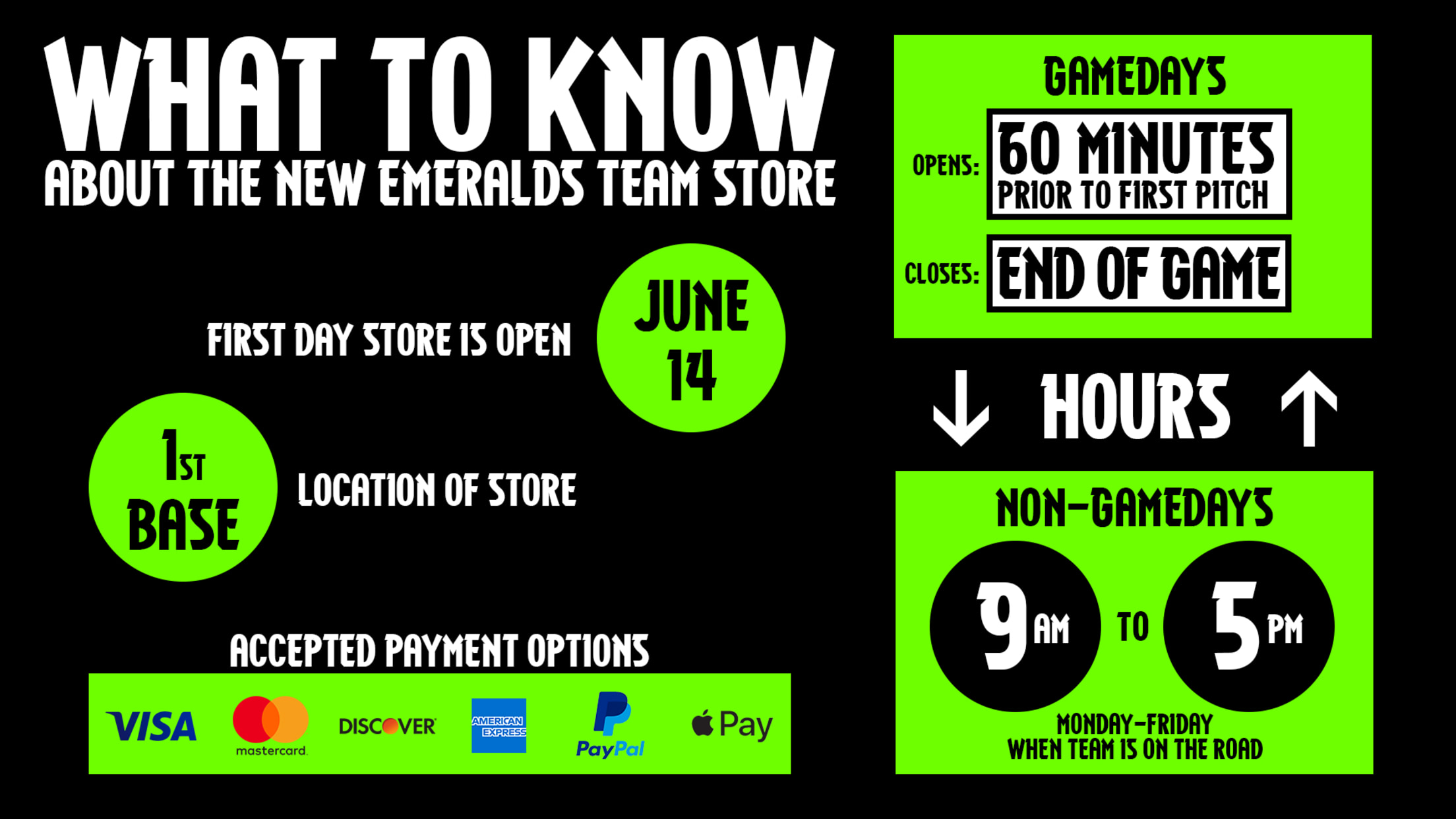 For more information about Olympus Technologies Inc. and the services they provide visit www.OTI.cc.
The 2019 season starts on June 14 at PK Park when the Emeralds host the Hillsboro Hops. Tickets are on sale now at EmeraldsBaseball.com/tickets or by calling (541) 342-5367.