Hops End Emeralds' Five Game Win Streak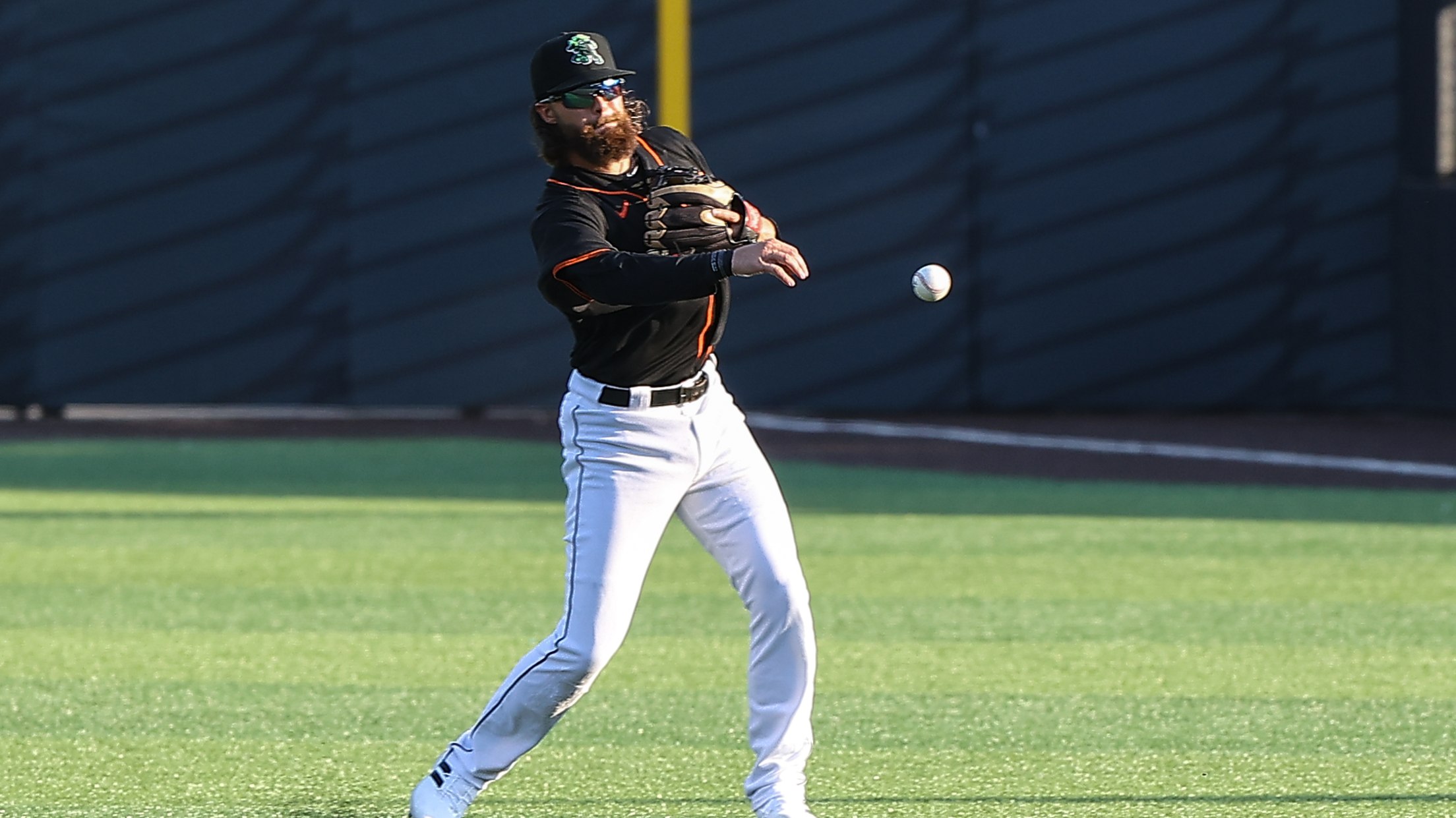 (Gary Breedlove)
Eugene comes up short against Hillsboro 8-4 as their win streak stops at five. Jake Wong started on the mound for the Emeralds. In three innings, he gave up six hits, five runs, three walks, and struck out five. He was given the loss for tonight. Hillsboro started the game
Eugene comes up short against Hillsboro 8-4 as their win streak stops at five.
Jake Wong started on the mound for the Emeralds. In three innings, he gave up six hits, five runs, three walks, and struck out five. He was given the loss for tonight.
Hillsboro started the game ready to play as they hopped on the board in the top of the first inning. Designated hitter Caleb Roberts grounded out to the shortstop, which led to center fielder Wilderd Patino crossing the plate. The next batter, first baseman Deyvison De Los Santos, singled on a fly ball to center field to bring another runner home.
The Hops' kept their momentum going into the next inning. Patino doubled on a fly ball to right field, and he brought their third run in. Later in the inning, third baseman A.J. Vukovich hit another double to center field, and two runners scored. It didn't stop there.
In the fourth inning, Roberts singled on a fly ball to center field, and two runners crossed the plate to make the score 7-0.
The Emeralds finally put some runs on the board in the bottom of the sixth inning. Hops' pitcher Justin Martinez threw a wild pitch that went past the catcher, and Casey Schmitt scored Eugene's first run of the night. Later in the inning, Riley Mahan singled on a ground ball to center field, and Jairo Pomares scored.
In the top of the eighth inning, shortstop Ryan Bliss stole home for his 20th stolen base of the season. The stolen base was the Hops' eighth and final run of the night.
Eugene ended the night with a two-run home run hit by Max Wright to slightly close the gap. Unfortunately, their spark wasn't enough as they were handed their first loss in five games.
The Emeralds will look to bounce back tomorrow for the series' fourth game. First pitch will be thrown at 6:35 pm PT on Margaritaville night. The game will be available to stream on MiLB.TV.