The Emeralds Bounce Back To Beat Hillsboro 5-4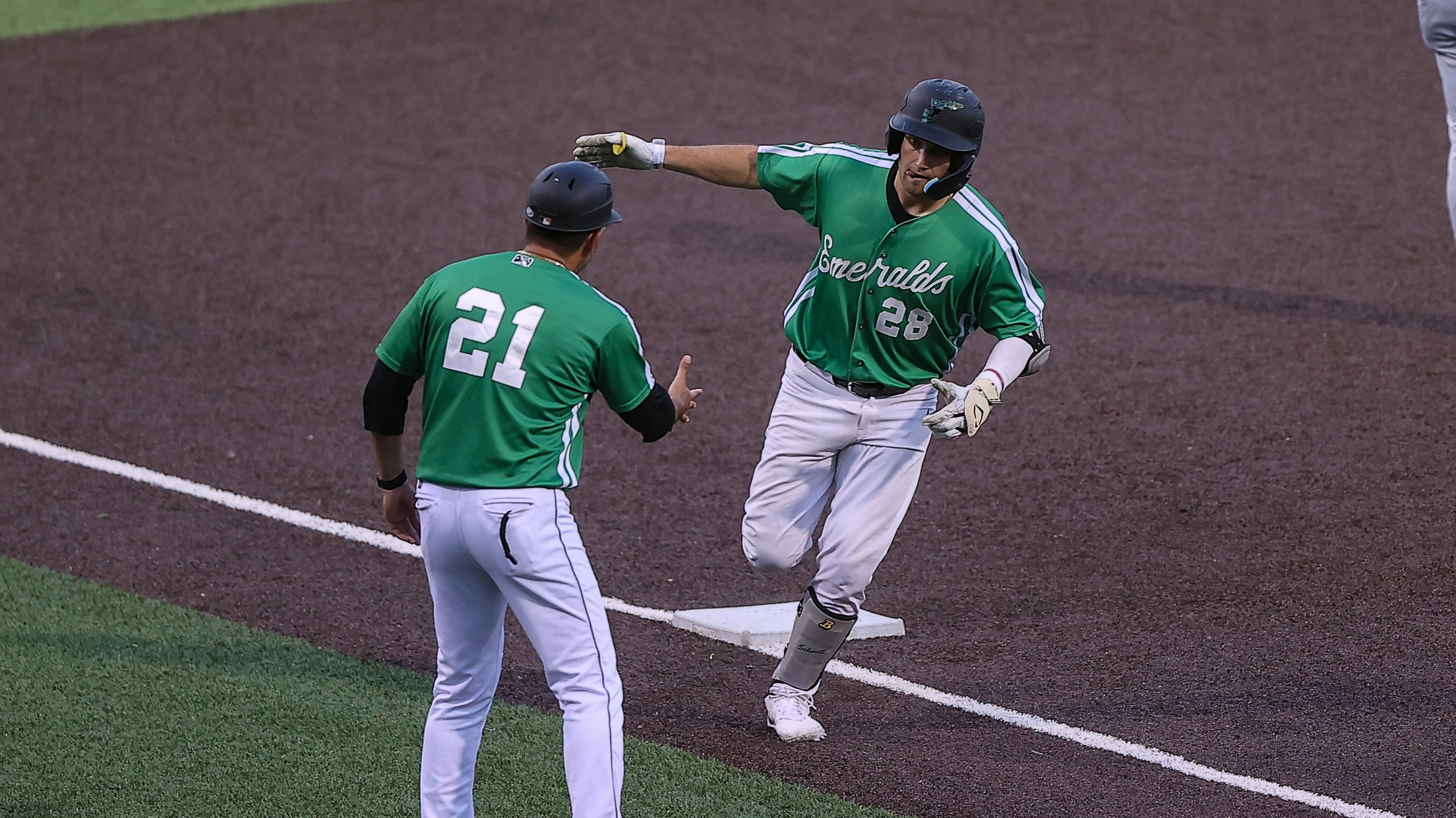 (Gary Breedlove)
Eugene bounces back from last night's loss to beat the Hops 5-4. Keaton Winn was given the ball to start the game. He had a strong performance in six innings as he allowed three hits, one run, no walks, and struck out 10. Hillsboro hopped on the board first as
Eugene bounces back from last night's loss to beat the Hops 5-4.
Keaton Winn was given the ball to start the game. He had a strong performance in six innings as he allowed three hits, one run, no walks, and struck out 10.
Hillsboro hopped on the board first as right-fielder A.J. Vukovich hit an RBI groundout, leading to second baseman Ryan Bliss crossing the plate in the first inning.
The Emeralds responded immediately after as Patrick Bailey hit a sacrifice fly to left field to tie the game.
The scoring started again for both teams in the seventh inning. In the top of the seventh, catcher Caleb Roberts hit a sacrifice fly to right field, and Vukovich came home. The next batter, Neyfy Castillo, hit his sixth home run of the season over the center field fence to make the score 3-1.
In the bottom of the seventh, Riley Mahan hit a sacrifice fly to center field, and Bailey scored to close the gap to one run.
Hillsboro extended their lead by one in the top of the eighth inning after designated hitter Ramses Malave homered on a ball to left center field.
Eugene closed out the night with a three-run home run hit by Casey Schmitt to win the game.
The Emeralds will look to start another win streak tomorrow for the fifth game of the series. The team will wear specialty jerseys as a tribute to the troops. The first pitch will be thrown at 5:05 pm PT, and the game will be available to stream on MiLB.TV.