Great Pitching Backs Early Offense in Game 2 Win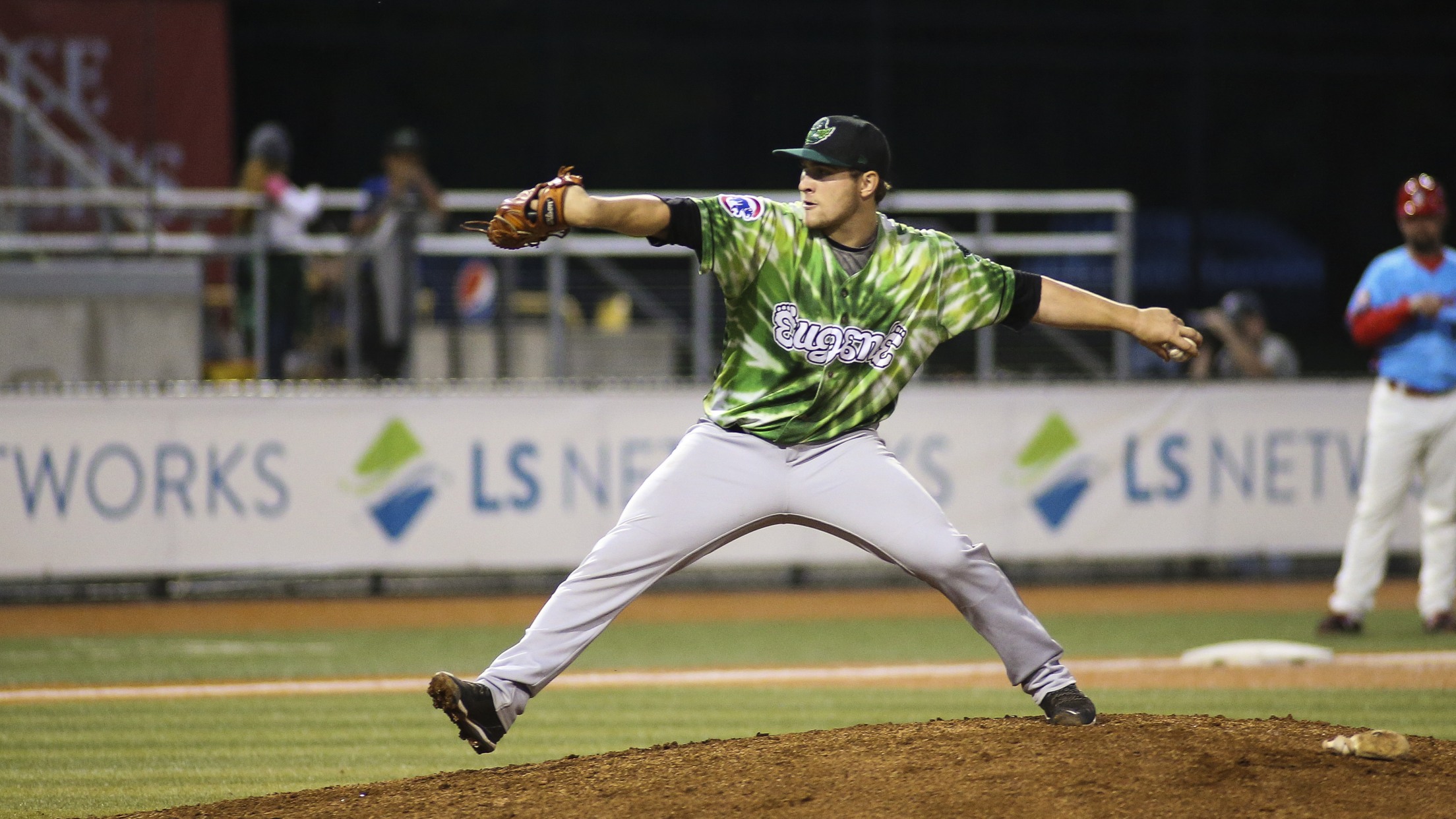 (Mil)
Eugene OR - After the top of the first inning in game 2 of the NWL Championship, the Eugene Emeralds found themselves in a strange situation. They scored first. Since the 2018 playoffs have started, the Ems had yet to take the first lead in a game. That changed Monday
Eugene OR - After the top of the first inning in game 2 of the NWL Championship, the Eugene Emeralds found themselves in a strange situation. They scored first. Since the 2018 playoffs have started, the Ems had yet to take the first lead in a game. That changed Monday night as the Ems put three on the board and never looked back, shutting out the Spokane Indians 4-0 and moving one game away to their second NWL title in three years.
Most of the 1,131 on hand weren't even settled into their seats when the Ems (4-0) started their offensive barrage. Batting as the away team for the last time, Eugene jumped on Spokane (2-3) starter Yerry Rodriguez (0-1) after Andy Weber opened the game with a ground out. Nelson Velazquez singled up the middle and then stole second.
Velazquez was on second when Luke Reynolds walked, setting up Levi Jordan, last night's hero, for a double down the third base line. It drifted into the corner and settled to allow Velazquez and Reynolds to score easily to make it a 2-0 game.
Rodriguez got Jonathan Sierra to strikeout before Grant Fennell singled up the middle, scoring Jordan to make it 3-0.
That would be all the offense that Ems pitching would need. Jack Patterson made his second start for the Ems and worked through trouble all night. Spokane got runners on in three of his four innings of work, including loading the bases in the fourth before a Tyler Depreta-Johnson struck out looking to end the inning.
Patterson allowed three hits, three walks, and three strikeouts before giving way to Eugenio Palma. Palma continued his dominance, earning his sixth win on the year and second of the postseason. He finished with three innings, giving up one hit and one walk while striking out a pair.
Sean Barry finished the game with two perfect innings of work with a pair of strikeouts.
The Ems added one more run in the seventh when Caleb Knight doubled to lead off the inning. A strikeout to Luis Vazquez caused a passed ball, allowing Knight to move to third. Weber hit a ball deep to center on the very next pitch, allowing Knight to tag and score to make it 4-0.
The Ems can clinch the NWL title tomorrow in game 3. Gates open at 6 pm with first pitch at 7:05 pm. Tickets can be purchased at EmeraldsBaseball.com or at the Box Office.