Keys Announce 100% Capacity for 2021 Season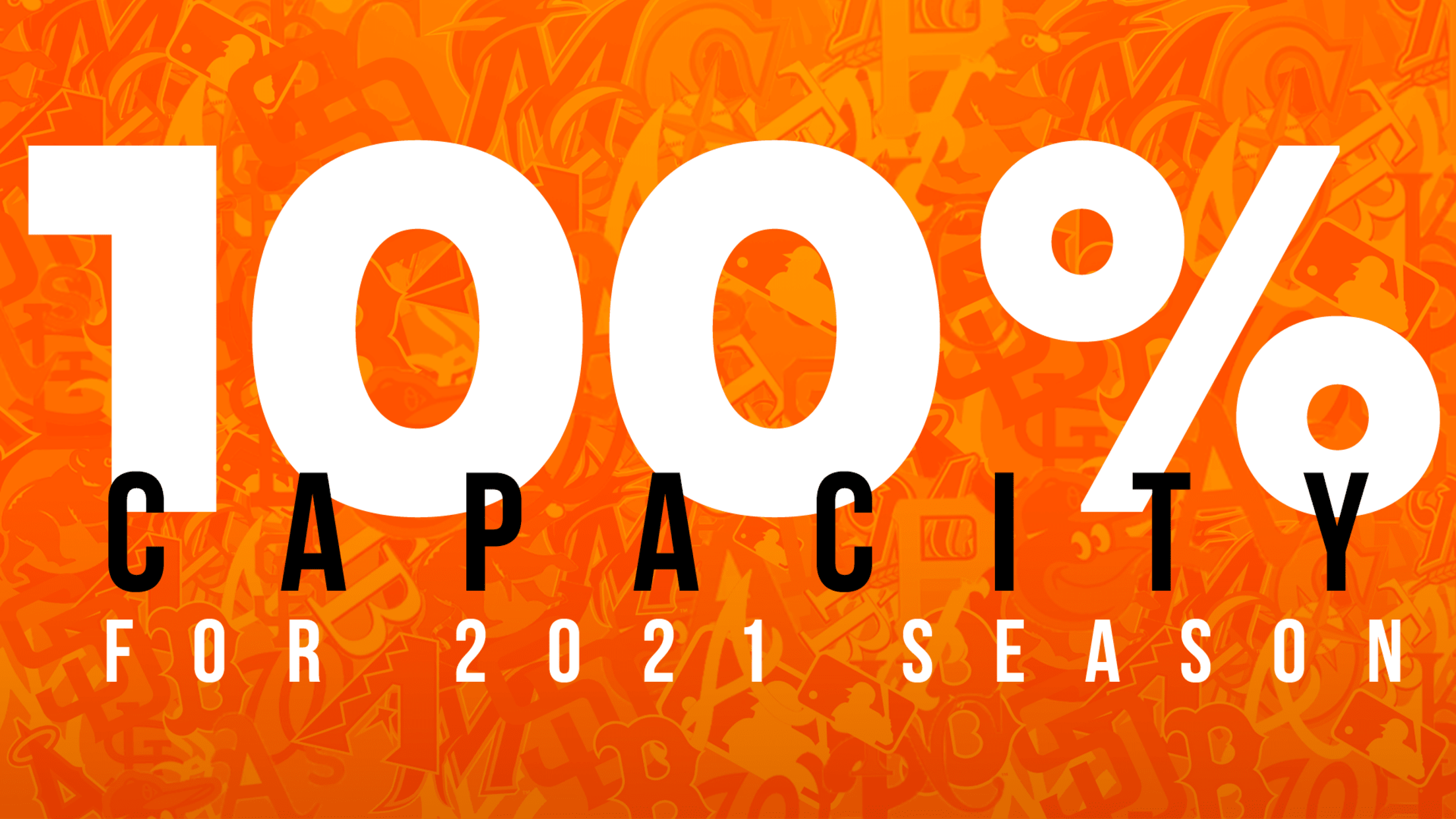 By: JJ Michalski Frederick MD - The Frederick Keys are excited to welcome fans back to Nymeo Field for the 2021 season at 100% capacity. This announcement comes following Gov. Larry Hogan's announcement on May 12 to fully open the state of Maryland. Frederick County announced they would follow the
Keys Announce First Block of Single Game Tickets & Promotional Schedule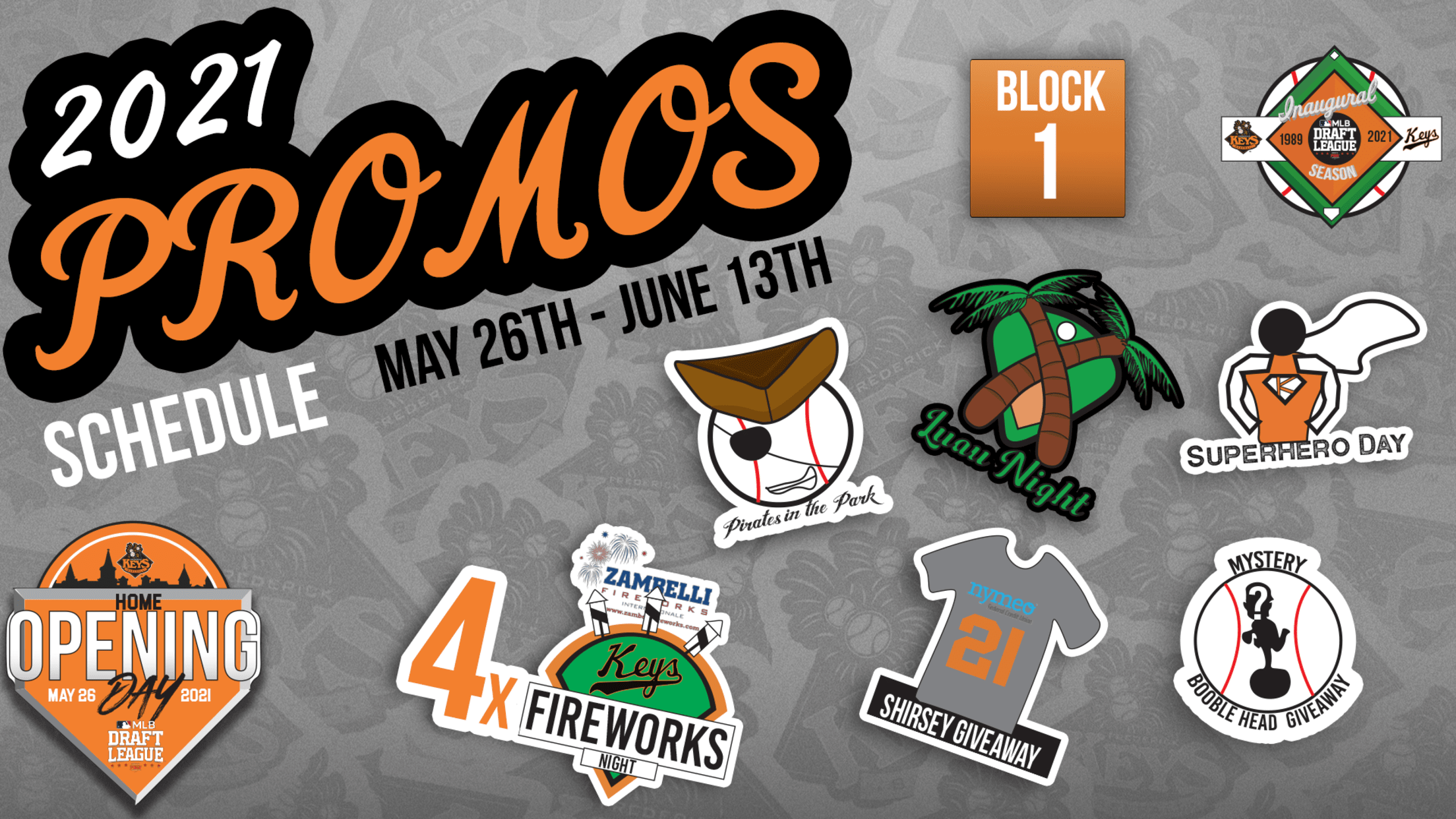 By: JJ Michalski Frederick MD - The Frederick Keys are pleased to announce the release of single game tickets and the corresponding promotions for the first 10 games of the 2021 season. Single game tickets for home games May 26 – June 13 are now available on the Keys website
Andrew Klein Promoted to Keys General Manager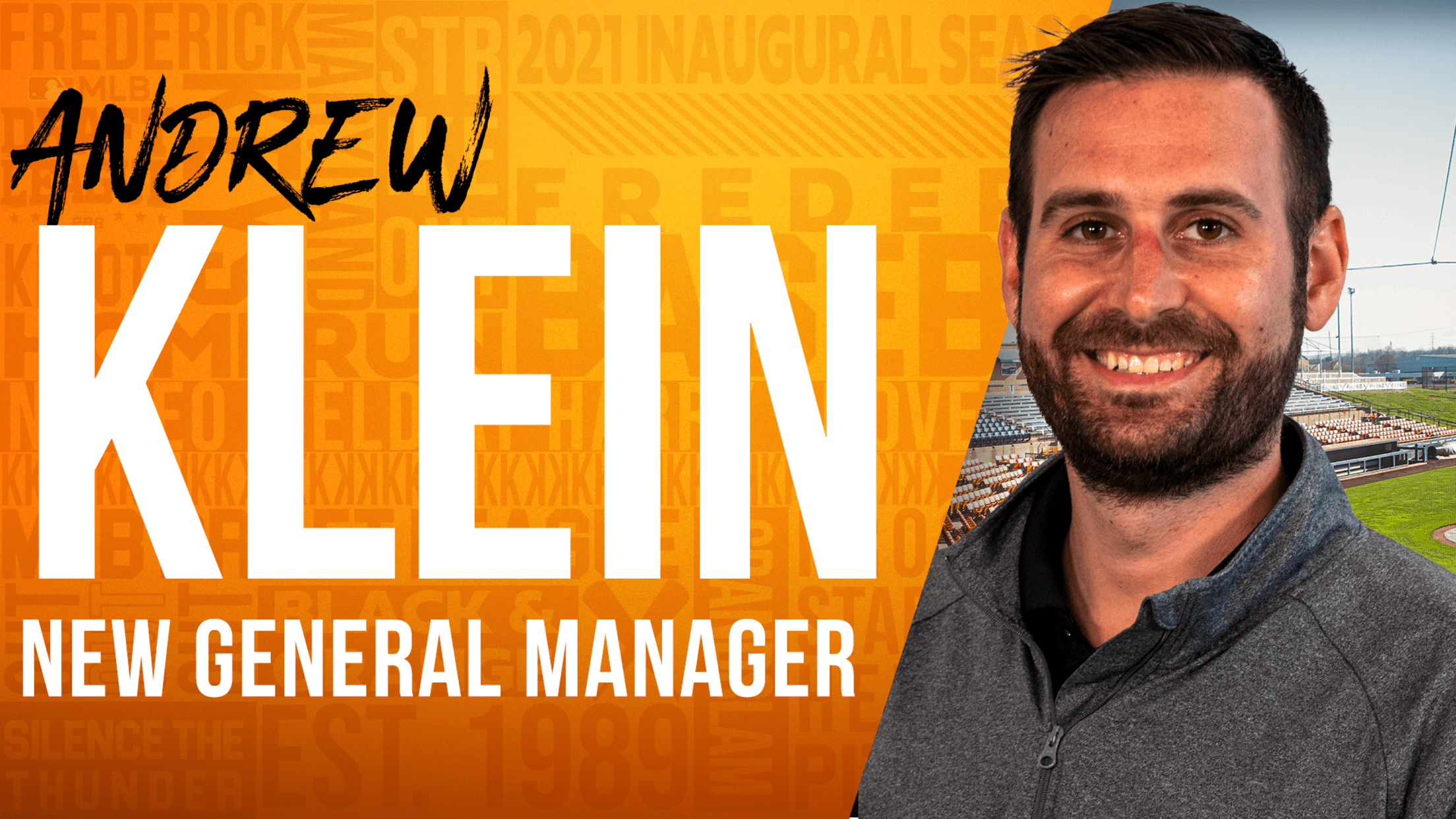 By: JJ Michalski Frederick MD – The Frederick Keys, members of the inaugural MLB Draft League, are pleased to announce the promotion of Andrew Klein from Assistant General Manager to General Manager. Klein will take over for long-time Keys General Manager Dave Ziedelis. Klein will serve the Keys as GM
Derrick May Named 2021 Manager for Keys Inaugural Draft League Season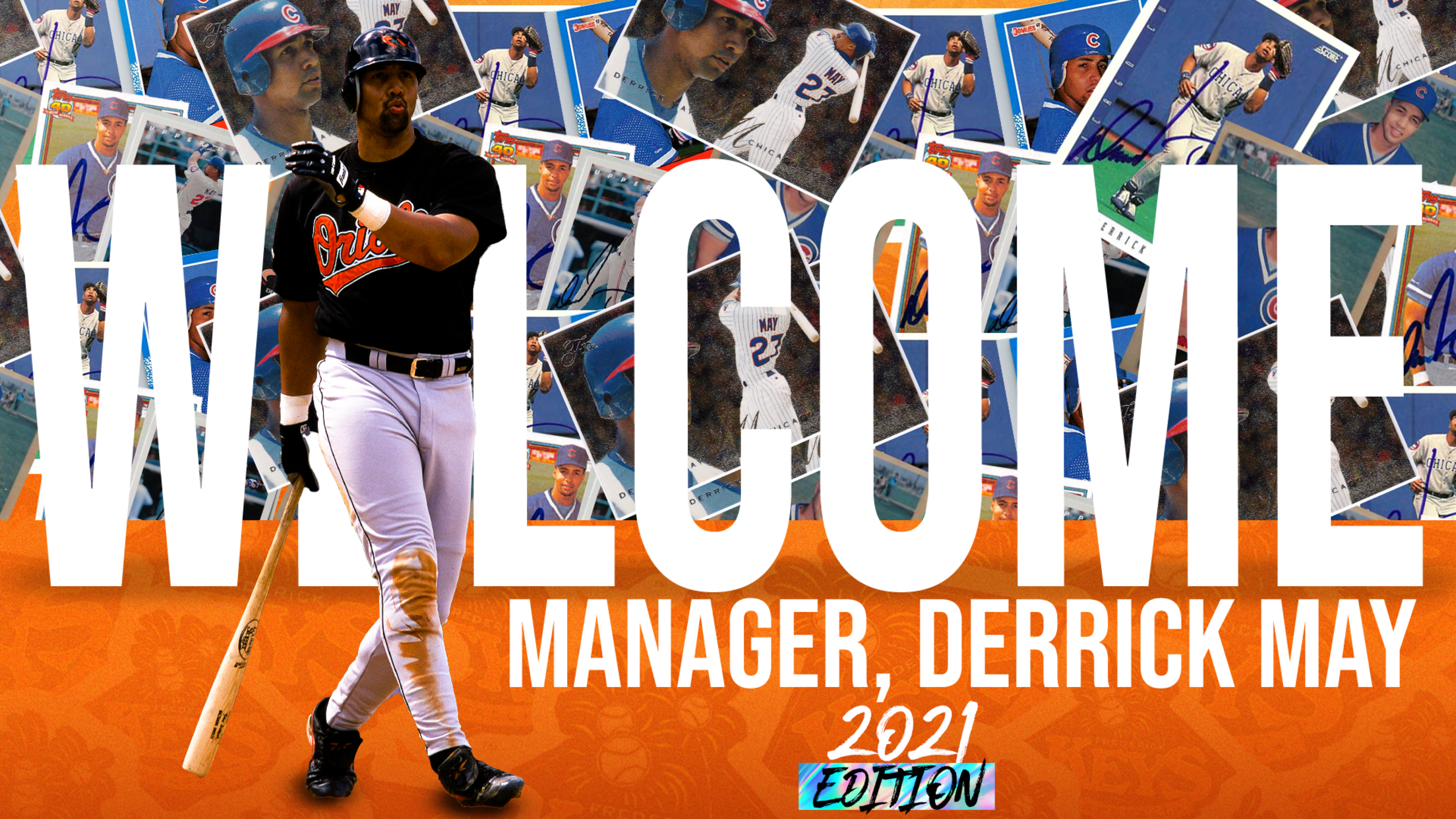 By: JJ Michalski Frederick, MD- A diverse and experienced group of former players, coaches and instructors will manage the six founding teams in the inaugural MLB Draft League, Major League Baseball and Prep Baseball Report announced Monday. The Frederick Keys will be led by Derrick May in 2021. May comes
Keys Announce 2021 Schedule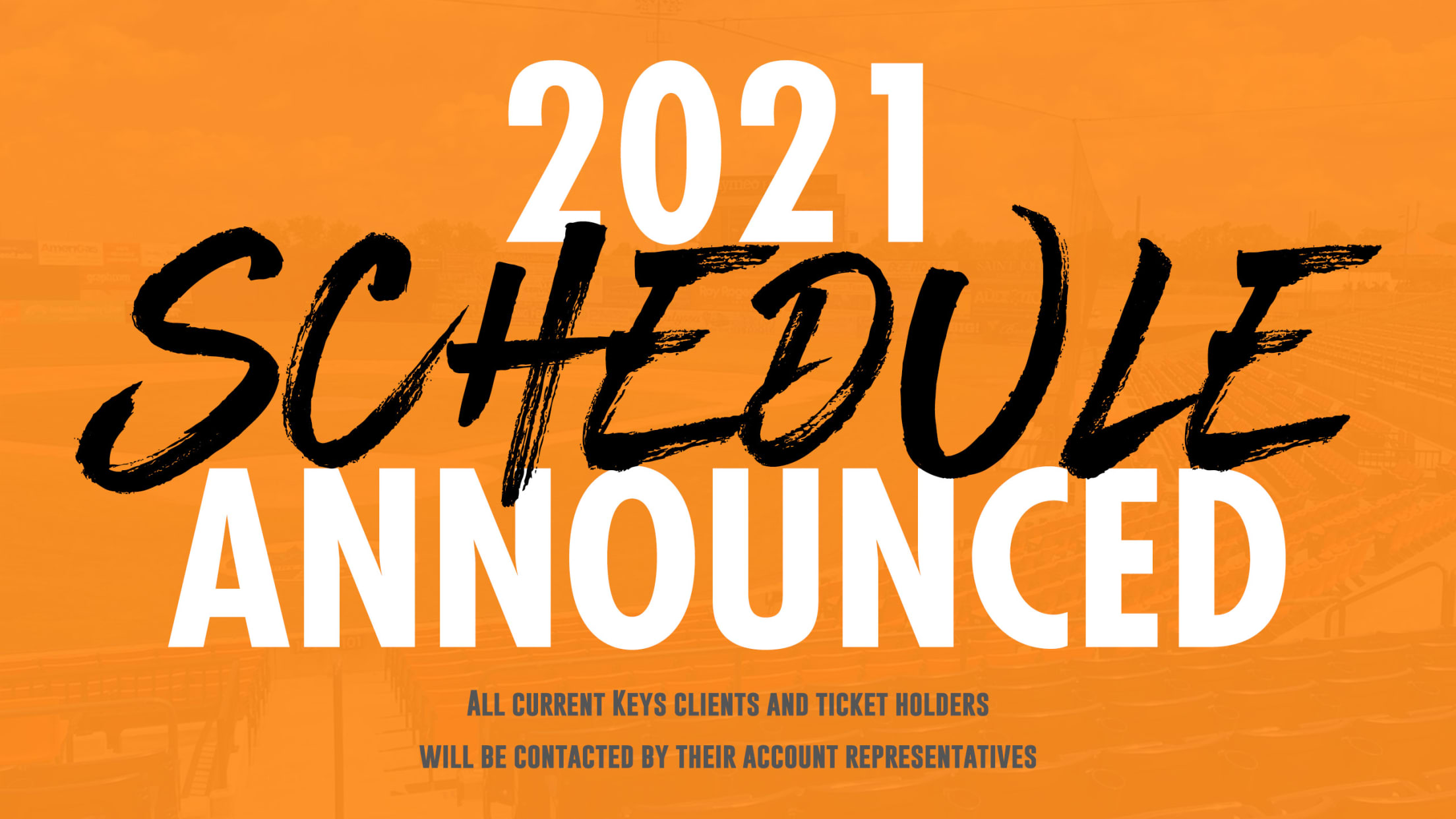 FREDERICK, MD -The Frederick Keys are excited to announce their schedule for the Inaugural season of the MLB Draft League. The newly created Draft League includes the Mahoning Valley Scrappers, the State College Spikes, the Trenton Thunder, the West Virginia Black Bears, the Williamsport Crosscutters, as well as your Frederick
Message from the Baltimore Orioles
FOR IMMEDIATE RELEASE FROM THE BALTIMORE ORIOLES FRONT OFFICE December 9, 2020 Baltimore, MD- Orioles baseball to continue driving economic impact in seven communities across three states; Aberdeen, Bowie, Frederick, Norfolk, and Salisbury all remain commercial partners The Orioles are pleased to announce that the club has invited the Aberdeen
Frederick Keys continue affiliation with Major League Baseball in new MLB Draft League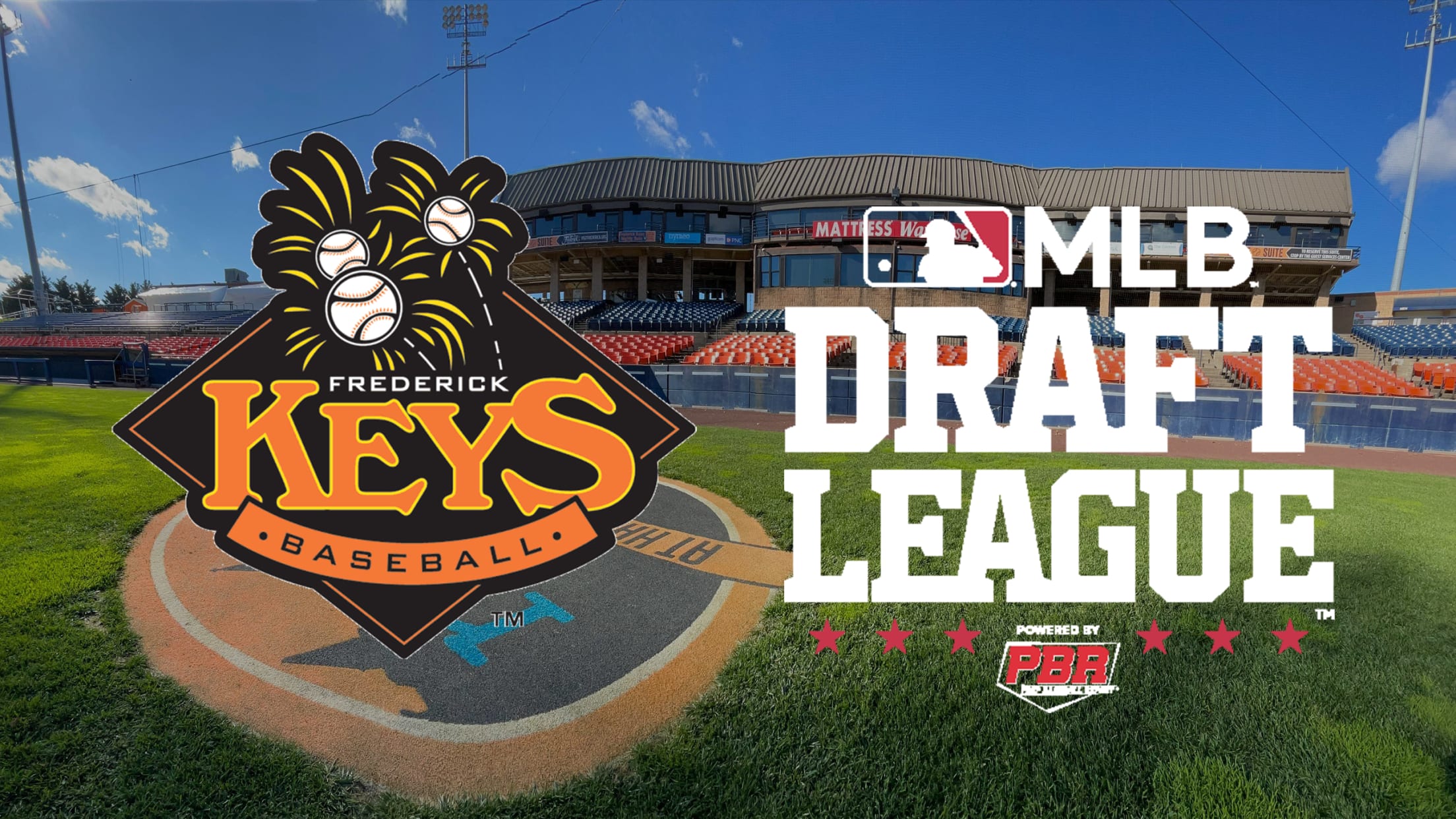 FREDERICK, MD – Major League Baseball in conjunction with Prep Baseball Report (PBR) have announced the formation of the all-new MLB Draft League set to launch in 2021. The league, which will include the Frederick Keys, becomes the first in the country focused on top prospects eligible to be drafted
Keyote Halloween Deliveries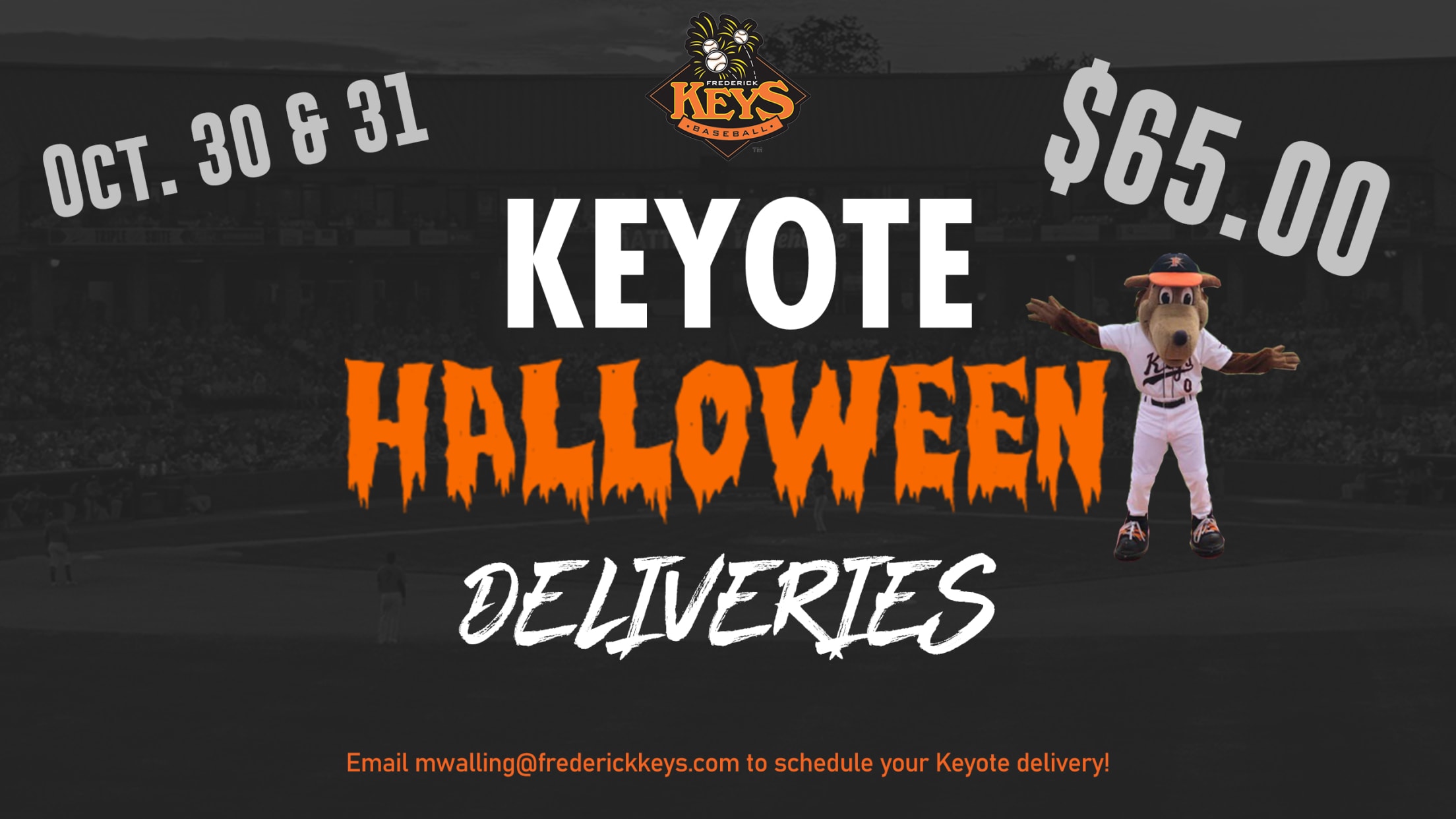 FREDERICK, MD- Make this Halloween extra special by surprising your children, significant other, co-worker, or friend with a special Halloween delivery from Keyote!!! The special delivery from Keyote will include a bucket with candy, mystery bobble head, f-star baseball, kids club t-shirt (for a child delivery), and a Keys hat!
2020 Minor League Baseball Season Shelved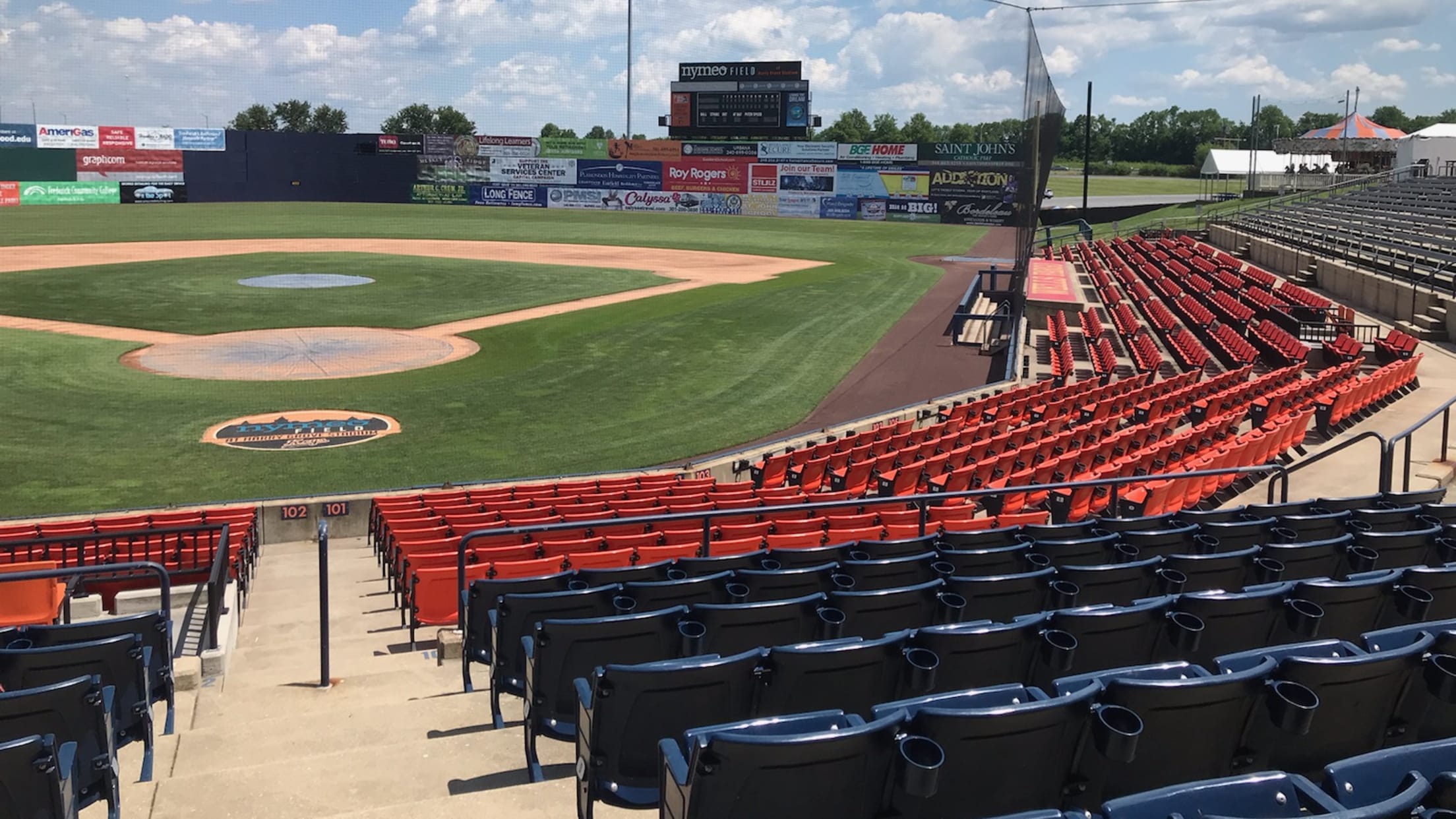 FREDERICK, MD – Major League Baseball™ (MLB™) has informed Minor League Baseball™ (MiLB™) that it will not be providing its affiliated Minor League teams with players for the 2020 season. As a result, there will not be a Minor League Baseball season in 2020. The Keys' season was originally slated
COVID-19 Frederick keys FAQ Q: When will you know if future games will be cancelled? A: With MiLB's announcement that its season will be delayed, we know the Keys will not be playing in April-June, at least. Please keep an eye on our website and social media for the most
Keys Issue Statement Regarding Delay of MiLB Season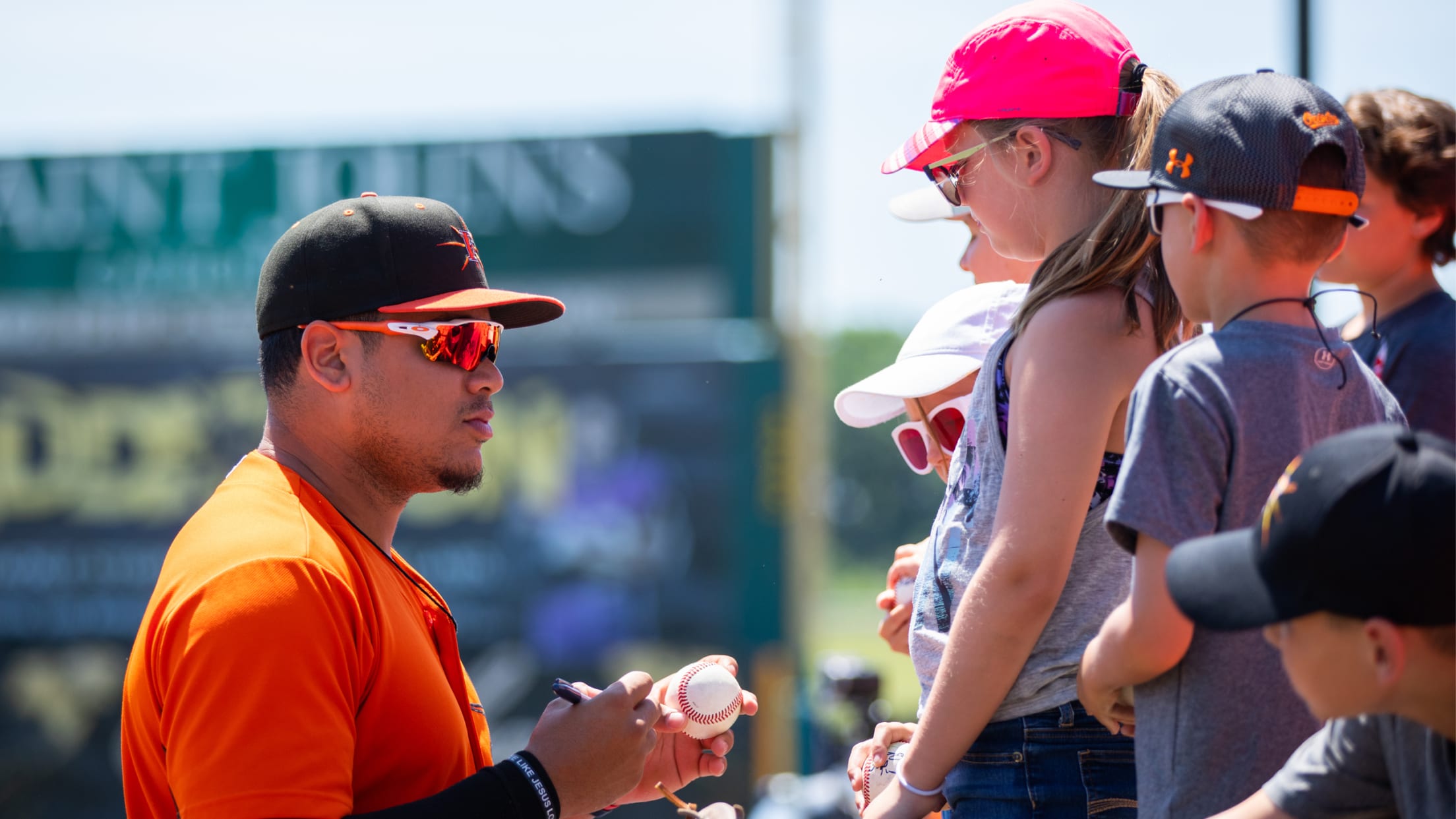 FREDERICK, MD- The Frederick Keys fully support Minor League Baseball's decision to delay the start of the 2020 season. Our season opener was originally scheduled for April 9, but our opening will now be delayed for an undetermined amount of time.
Keys Announce New Hires in the Sales Department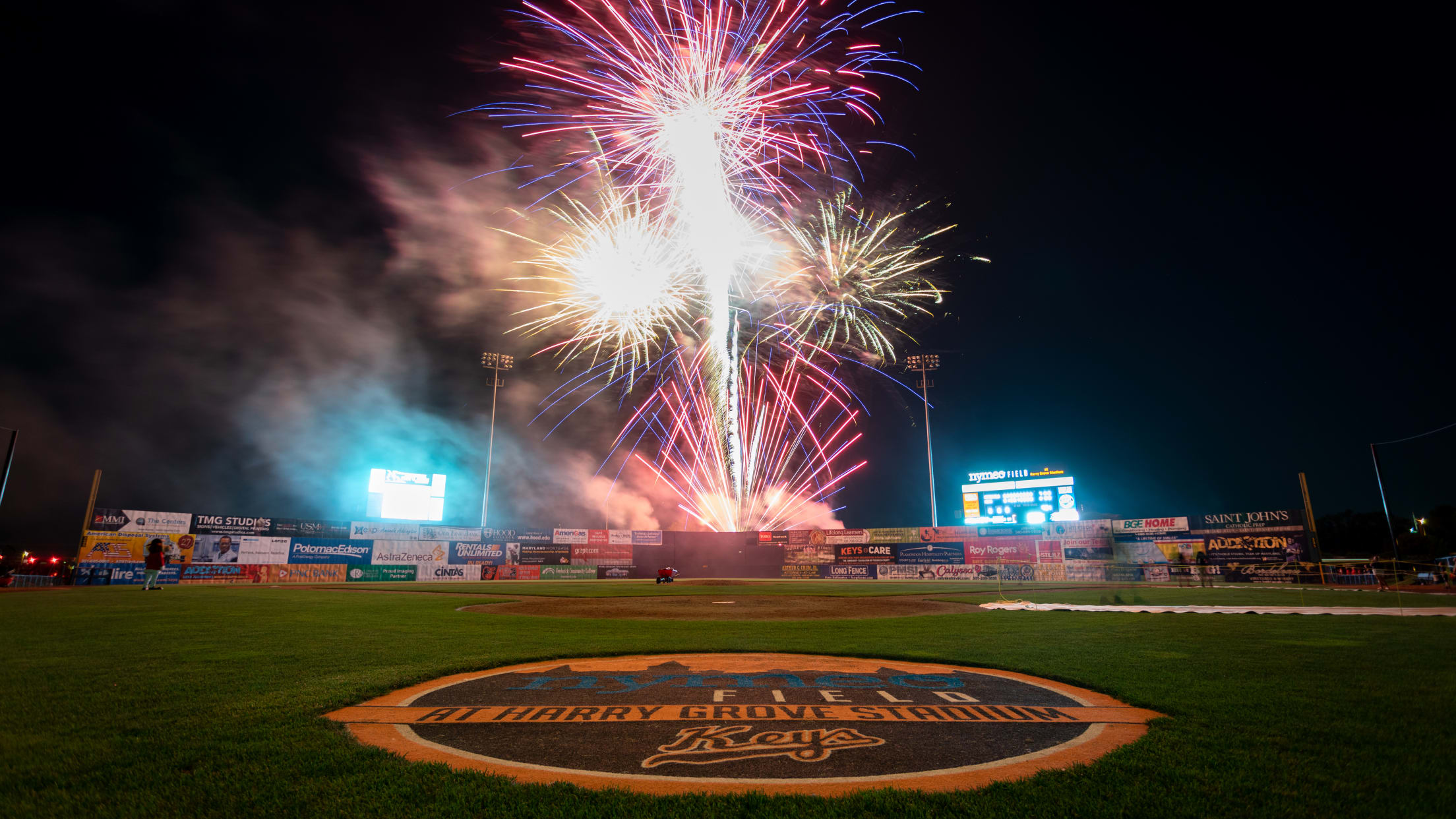 FREDERICK, MD – The Frederick Keys are proud to announce the hiring of several new front office staff members in the sales department for the 2020 season.
Keys Announce New Hires in the Marketing Department
Hill Comes Aboard as New Director of Marketing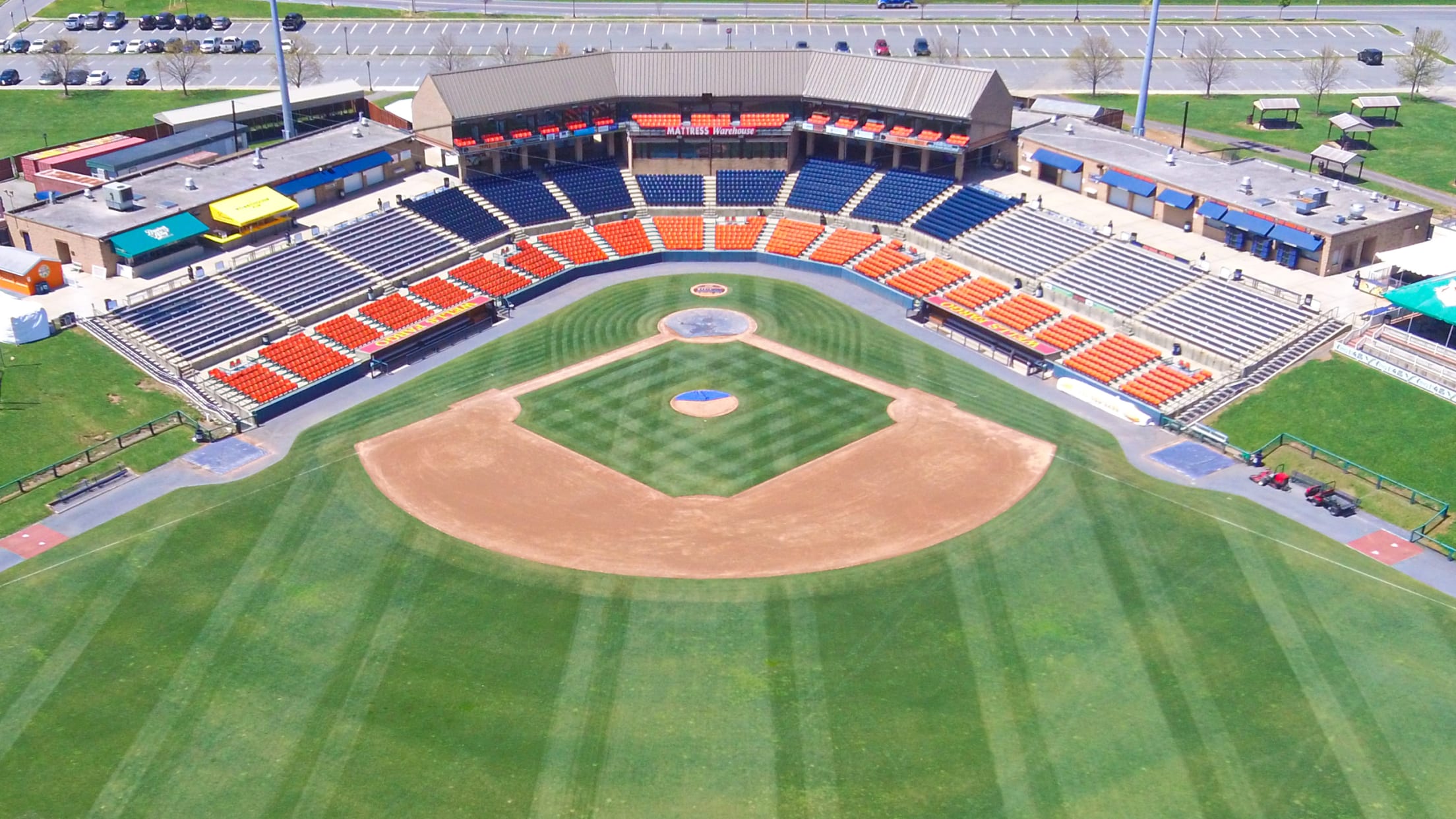 FREDERICK, MD - The Frederick Keys are proud to announce the hiring of several new front office staff members in the marketing department for the 2020 season.
Brian Baumgartner, Olie Kolzig Among Highlights of 2020 Keys Promotional Schedule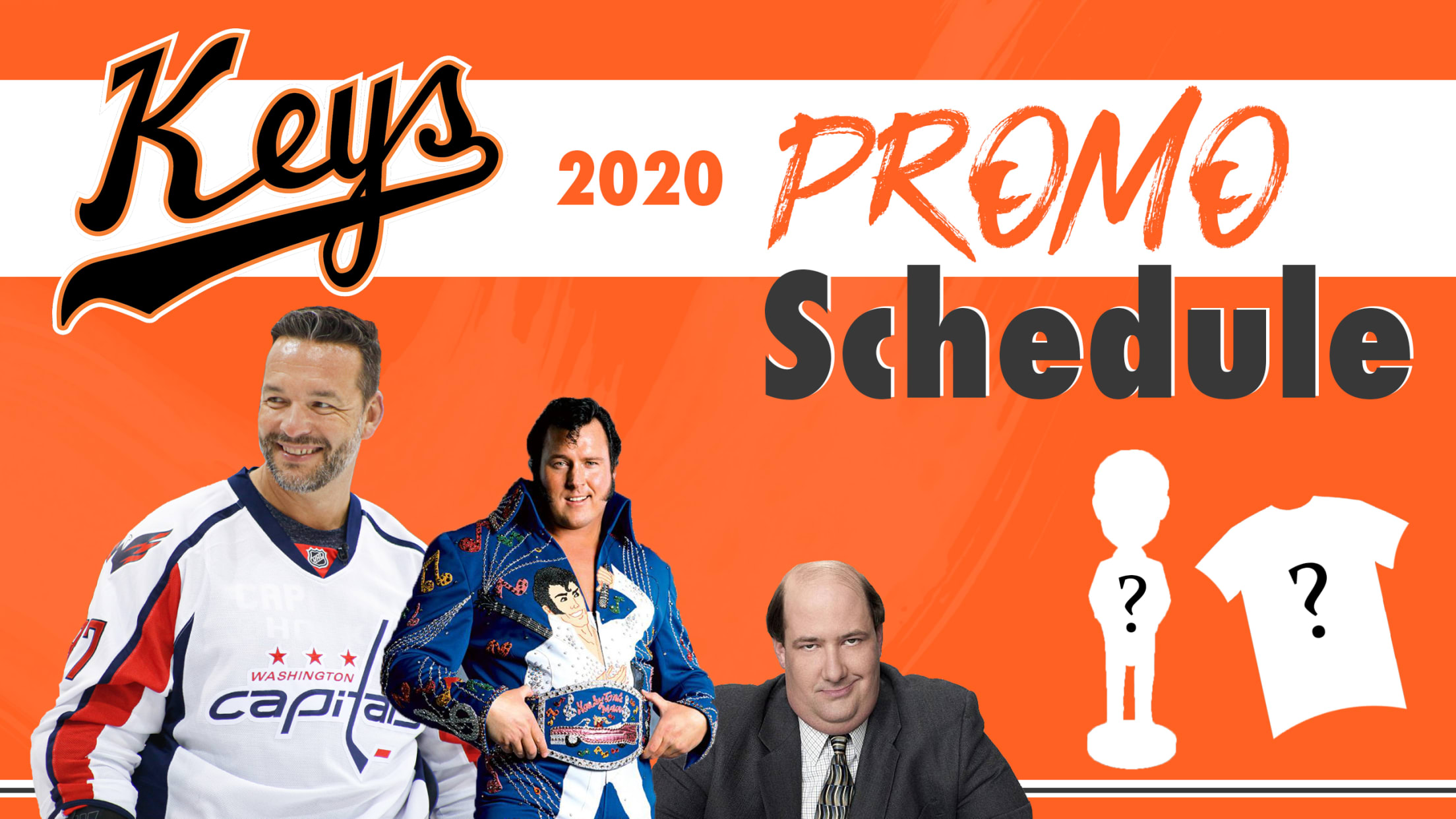 FREDERICK, MD-The Frederick Keys promotional schedule has an abundance of exciting evenings at Nymeo Field in 2020. This year's star-studded schedule features an appearance by Kevin Malone from The Office, a WWE Hall of Famer and visits from some of Washington D.C.'s favorite athletes. Fans will have a chance to
Lee Promoted to MLB Scoring Staff
Veteran Keys Scorer Called Up to Nationals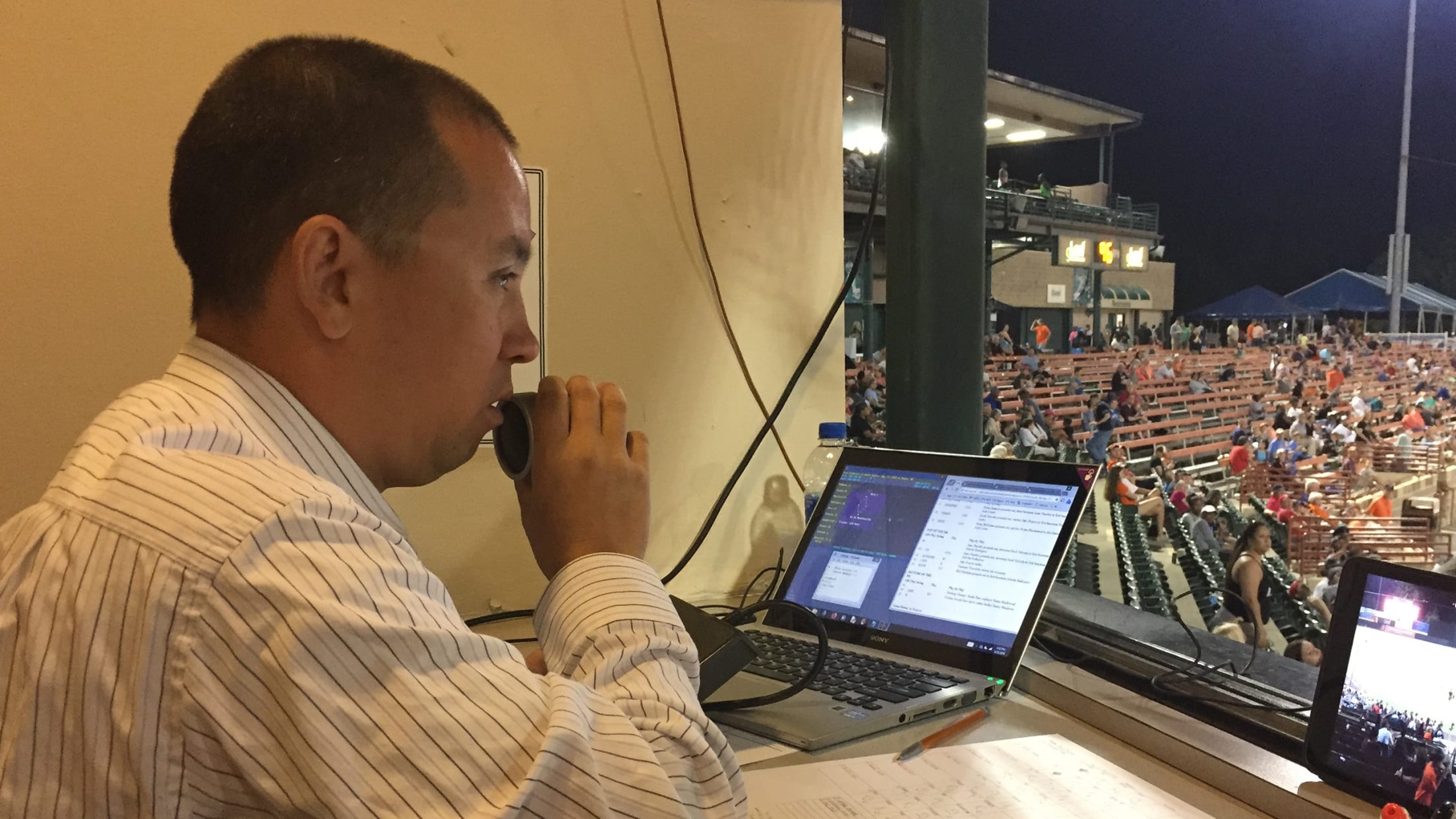 FREDERICK, MD - Another member in the Frederick Keys' press box earned a call to the big leagues. Jason Lee, the Keys' lead official scorer, has been promoted to the MLB scoring staff for the Washington Nationals this season. The Director of Athletics Communication at McDaniel College, Luke Stillson, will
Arnold to Join Orioles Broadcast Team
Keys Veteran Broadcaster Gets the Call to the Big Leagues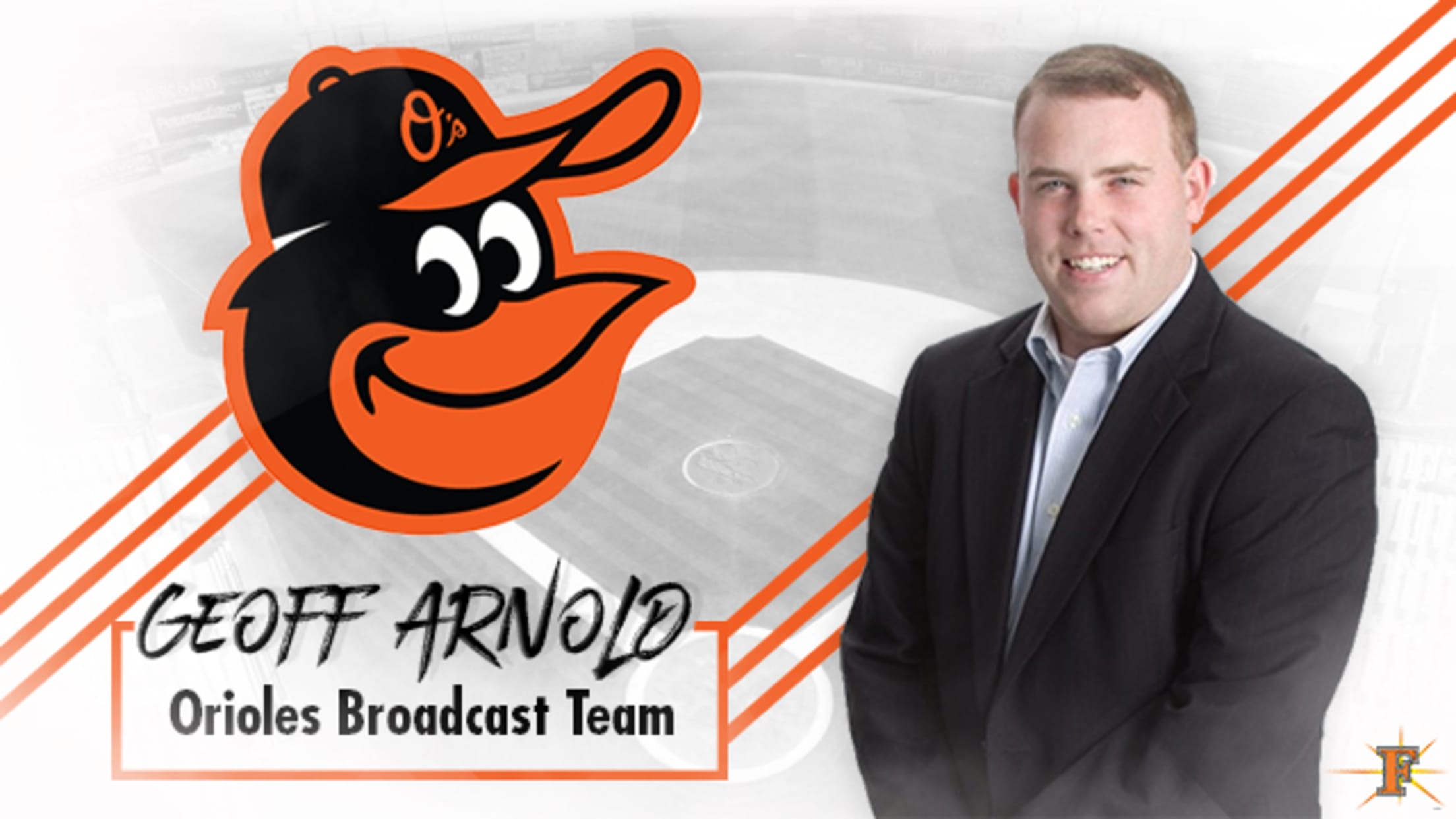 FREDERICK, MD - The Frederick Keys are proud to announce that Geoff Arnold will join the Baltimore Orioles Broadcast Team this upcoming season. Arnold, who spent the last five seasons as the Keys lead broadcaster and Public Relations Manager, will serve a variety of roles for the Orioles broadcast team
Keys National Anthem Auditions Around the Corner
Tryouts to Take Place at FSK Mall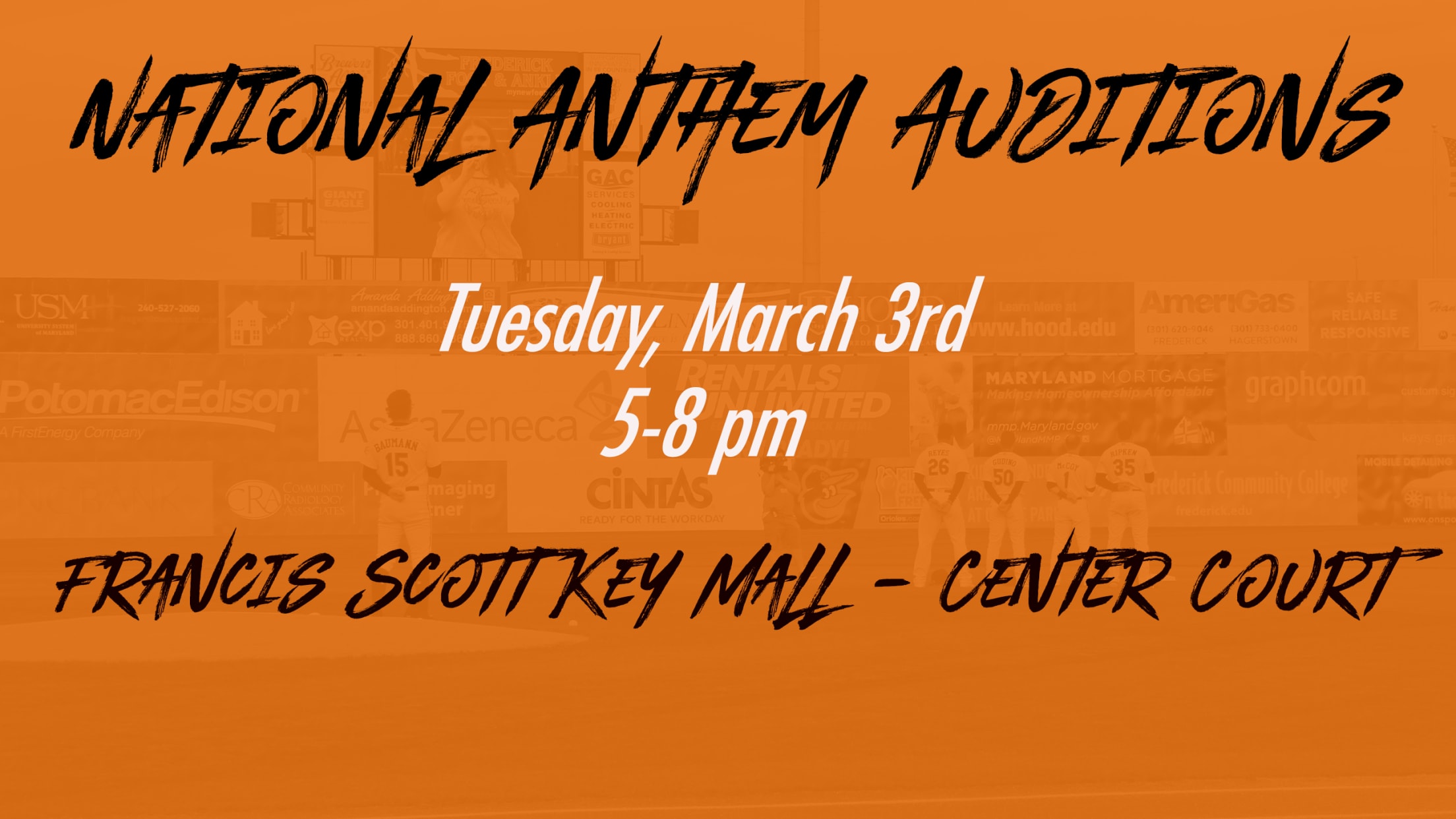 FREDERICK, MD -Local area singers and musicians can begin preparing for the 2020 Frederick Keys National Anthem auditions. Taking place on Tuesday, March 3, auditions are once again set to take place at the FSK Mall in Center Court from 5-8 p.m."You get so excited for the game when you
Orioles Caravan Coming to Frederick
Hays, Mountcastle and Rodriguez Scheduled to Attend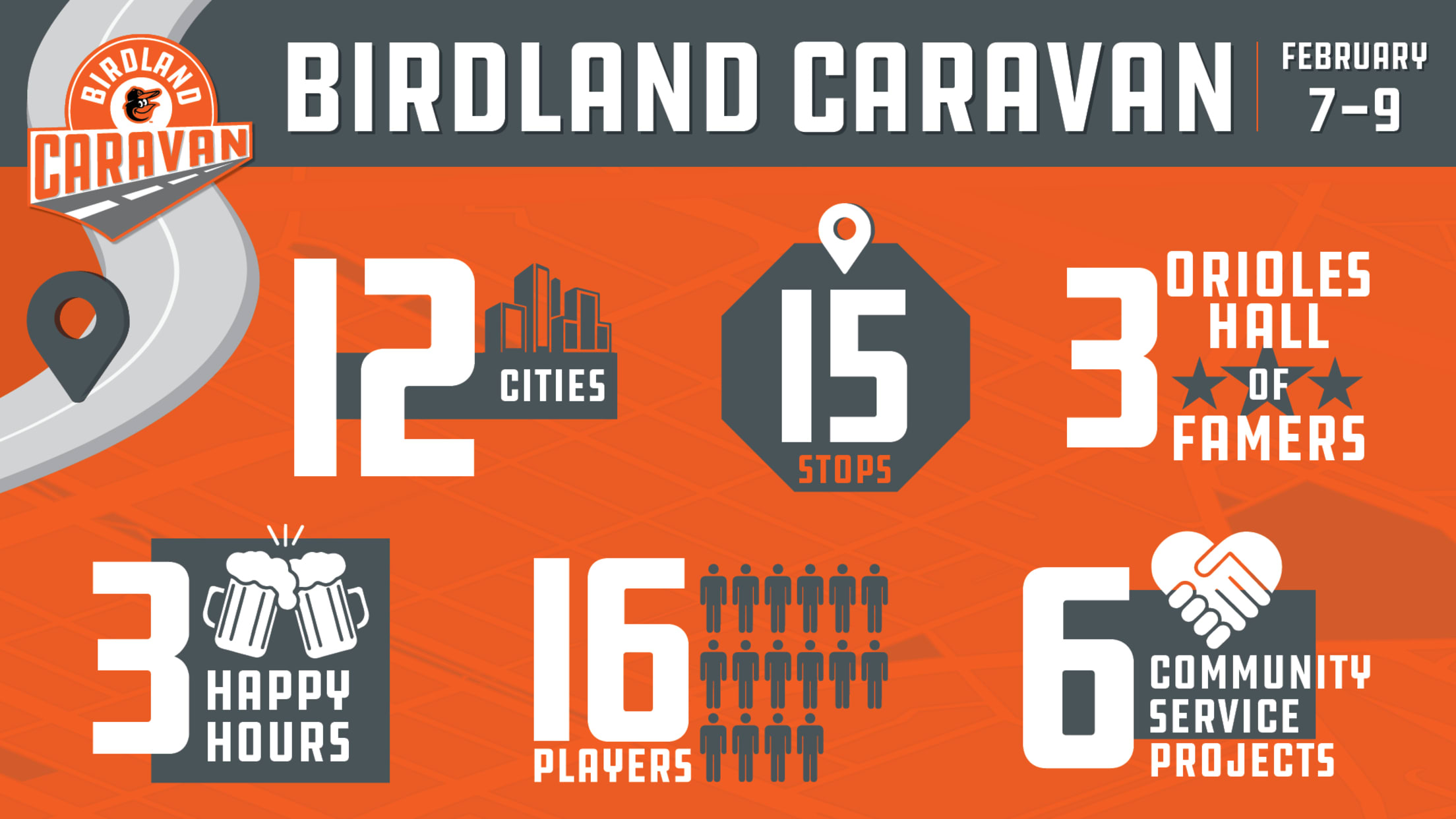 FREDERICK, MD -The Baltimore Orioles Birdland Caravan is coming to Frederick on Sunday, February 9. Former Keys Austin Hays , Ryan Mountcastle as well as Orioles pitching prospect, Grayson Rodriguez and Vice President & Assistant General Manager, Analytics Sig Mejdal are scheduled to attend a meet and greet and autograph
Keys Announce Date for 2020 Job Fair
Interviews for Seasonal Roles to Take Place 25-26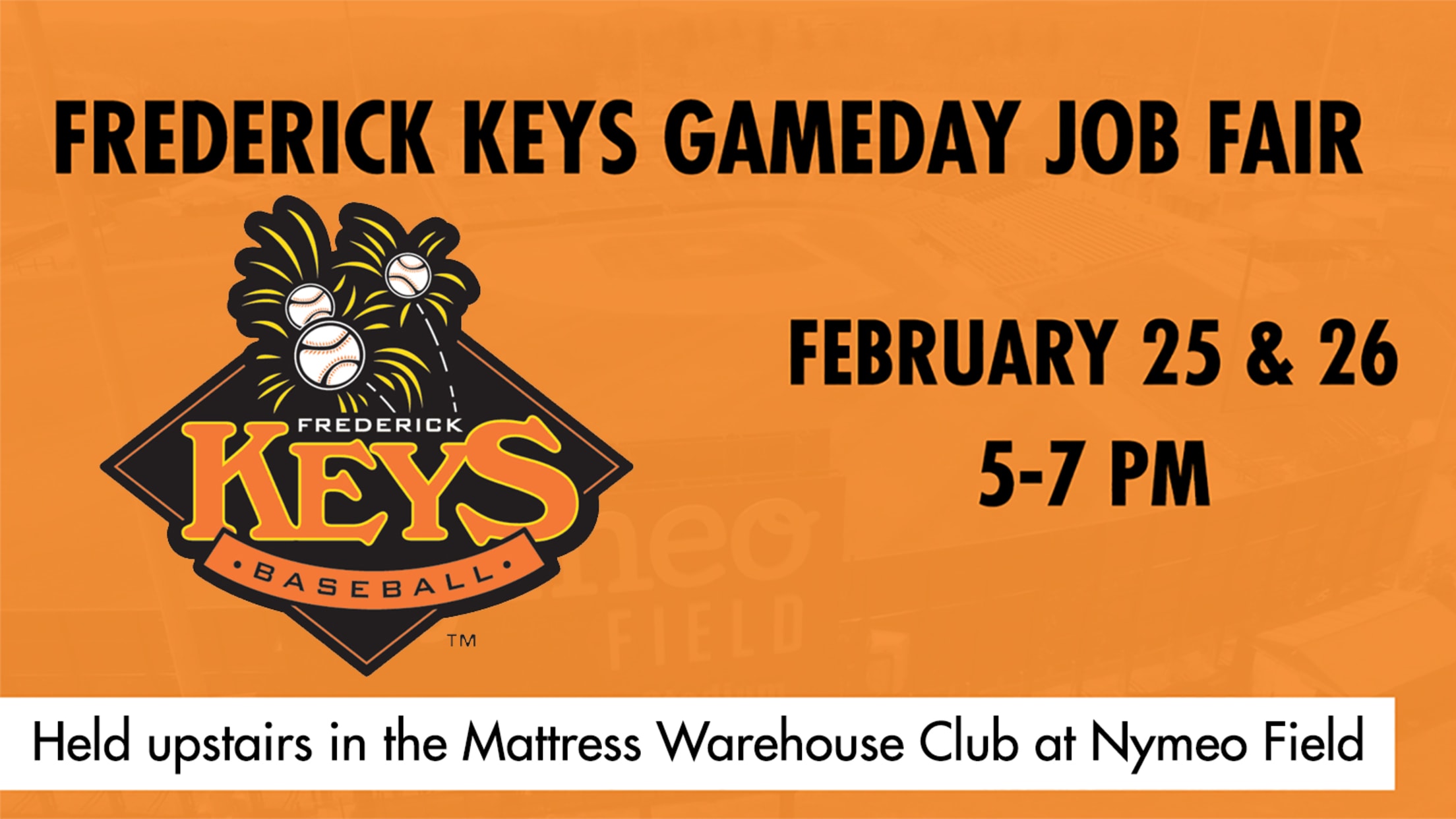 FREDERICK, MD -If you are searching for a fun seasonal job, look no farther than the Frederick Keys! The team is holding its annual job fair on Tuesday, February 25 and Wednesday, February 26. Interviews take place from 5-7 p.m. in the Mattress Warehouse Club on the club level of
Annual Holiday Event Scheduled for December 7
Coo-KEY Contest Returns!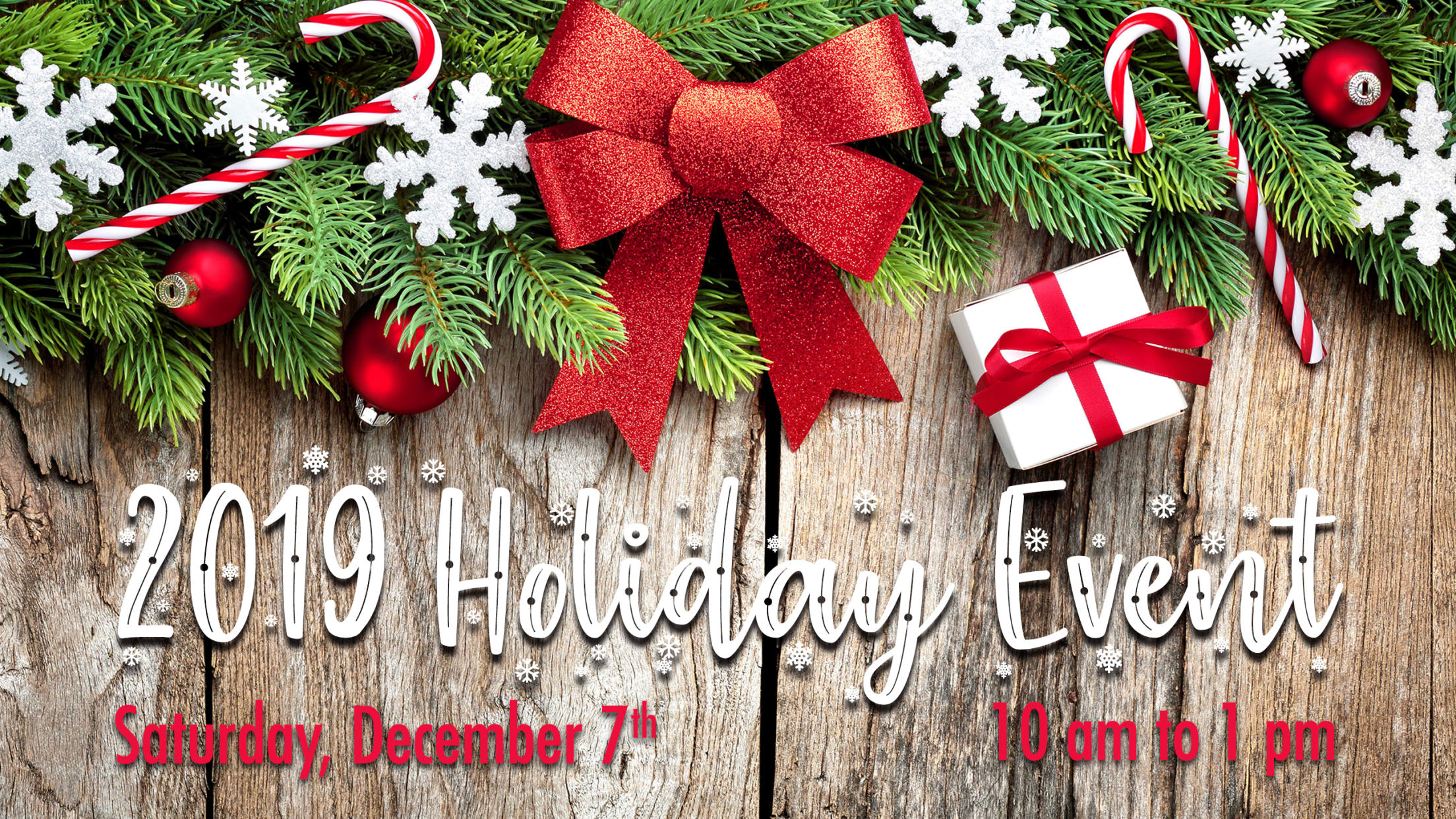 FREDERICK, MD -The Frederick Keys are excited to host their annual holiday event this upcoming Saturday, December 7 from 10 a.m.-1 p.m. Once again, this year's event will take place in the Mattress Warehouse Club, located on the second level of Nymeo Field and is FREE to the public. Fans
Keys Coaching Staff for 2020 Announced
Moore Returns as Manager
FREDERICK, MD -The Baltimore Orioles have announced their minor league coaching staffs for the 2020 season and the Frederick Keys will feature a familiar face as their manager for next season. Former hitting coach, Kyle Moore, is set to lead the Keys in 2020 after serving as the Low-A Delmarva
Former Keys Players Added to 40-Man Roster
Kremer Played for Keys in 2019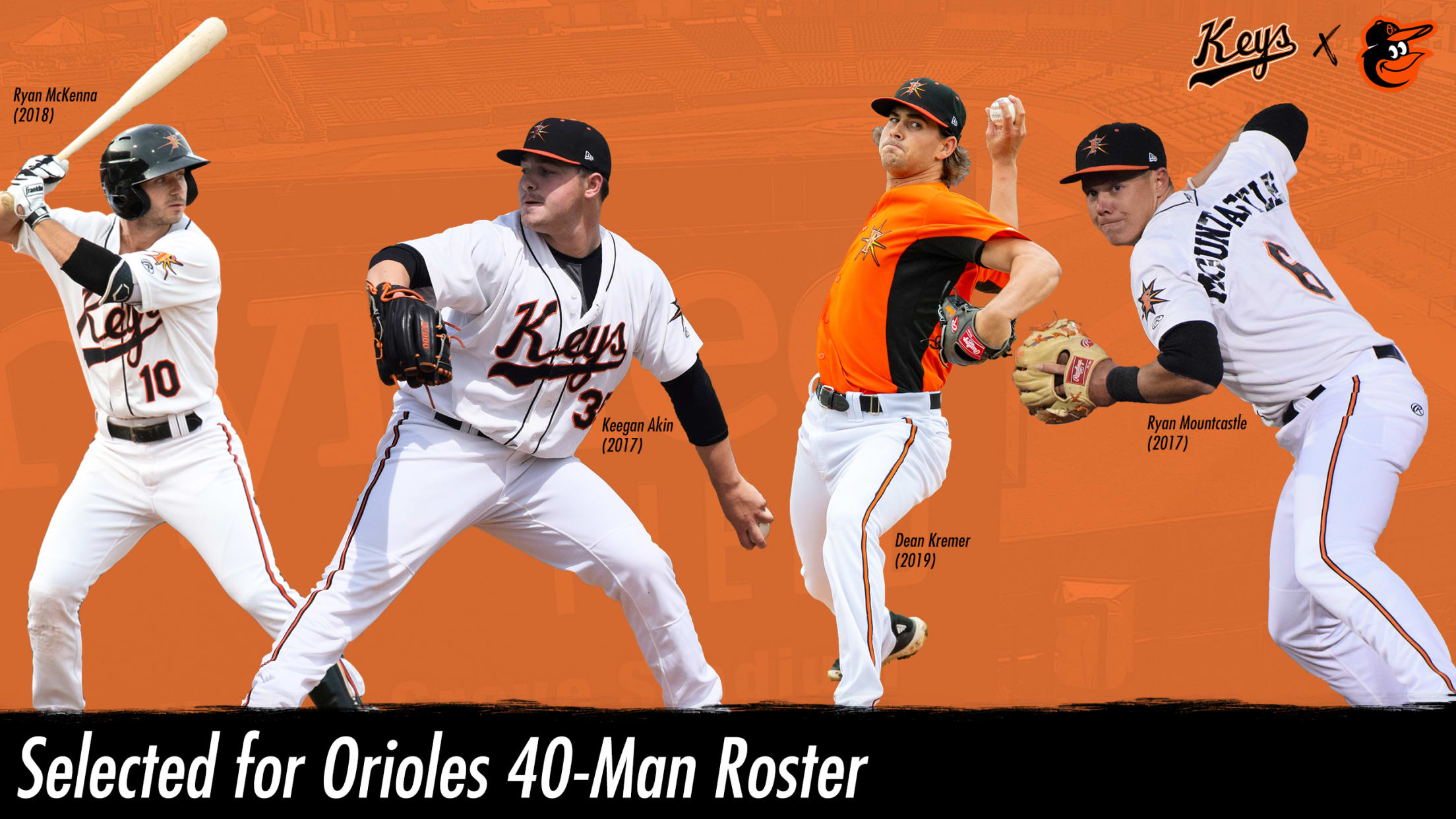 FREDERICK, MD -On Wednesday, the Baltimore Orioles announced that they purchased the contracts of Ryan Mountcastle , Keegan Akin , Dean Kremer and Ryan McKenna. These players have been added to the team's 40-man roster, protecting the quartet from the Rule 5 draft on December 12. By being added, all
Keys Care Grant Recipients Announced for 2020
Over $11,000 to be given to Five Organizations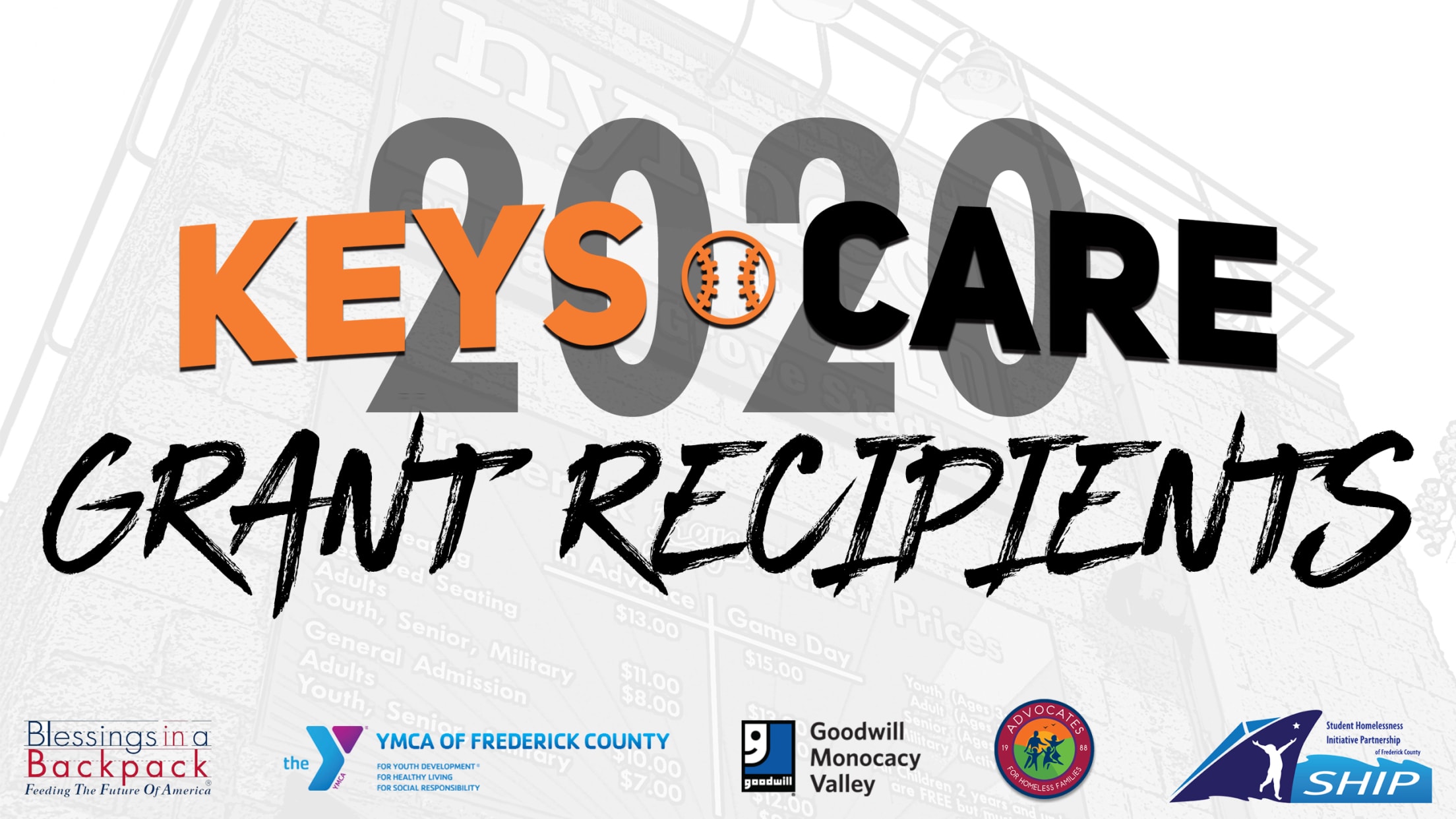 FREDERICK, MD -The Frederick Keys are excited to announce their Frederick Keys Care grant recipients for 2019-20. Keys Care supports local non-profit organizations in Frederick County who provide direct aid to disadvantaged youth and young adults. The Keys Care Fund is part of the Community Foundation of Frederick County's Universal
Hummer, Former Member of Hustler's Passes Away
Member of Frederick Sports Hall of Fame Visited in 2015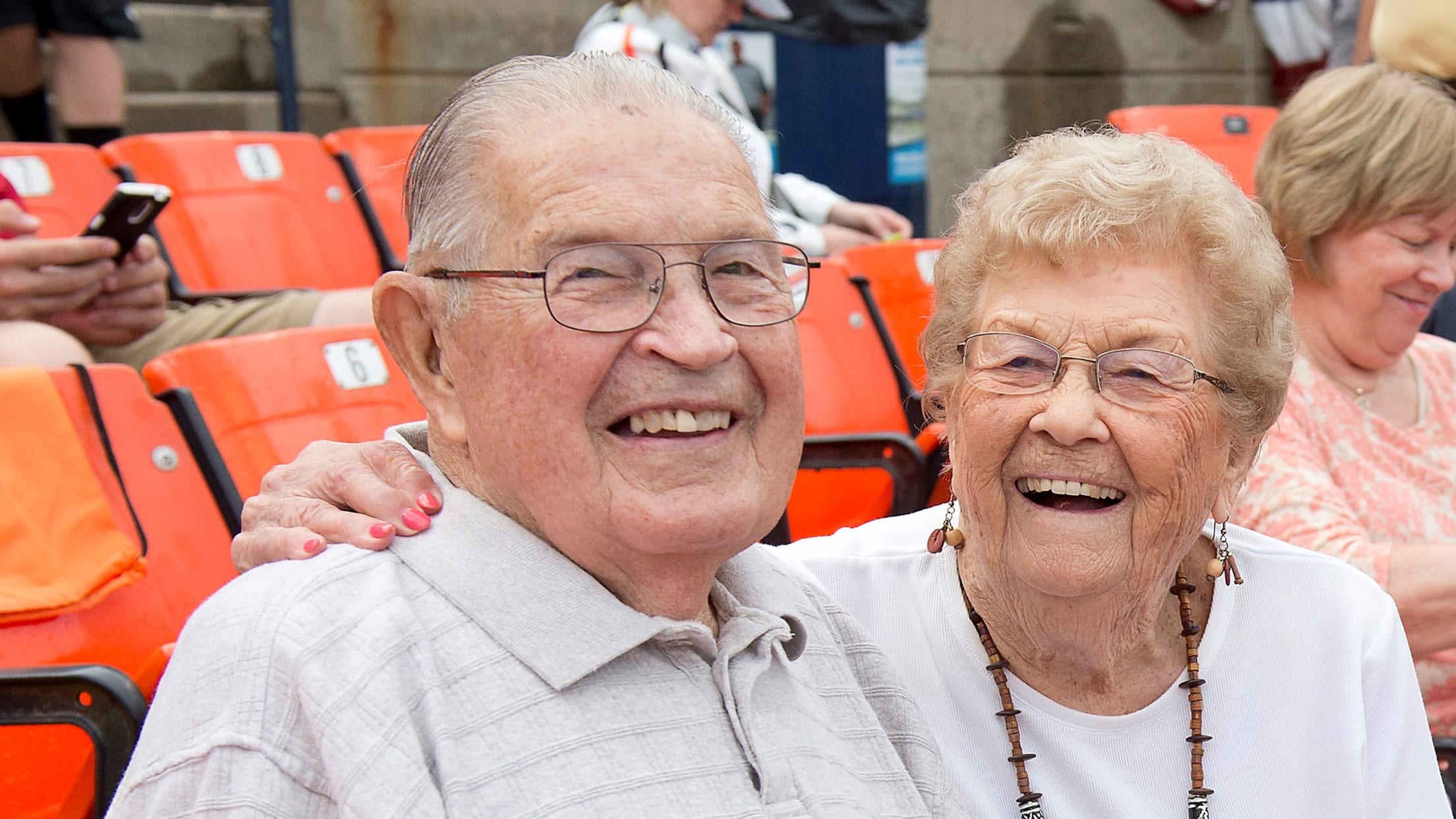 FREDERICK, MD -The Frederick Keys are sad to learn of the passing of Elwood Hummer, the oldest living member of the Frederick Hustlers, this past Wednesday. He was 100 years old.The first professional baseball team in the City of Frederick's history, the Hustlers were a member of the Class D-Blue