Fresno victory stolen away from Modesto walk-off
Grizzlies swipe season-best eight bases as seven-game winning streak ends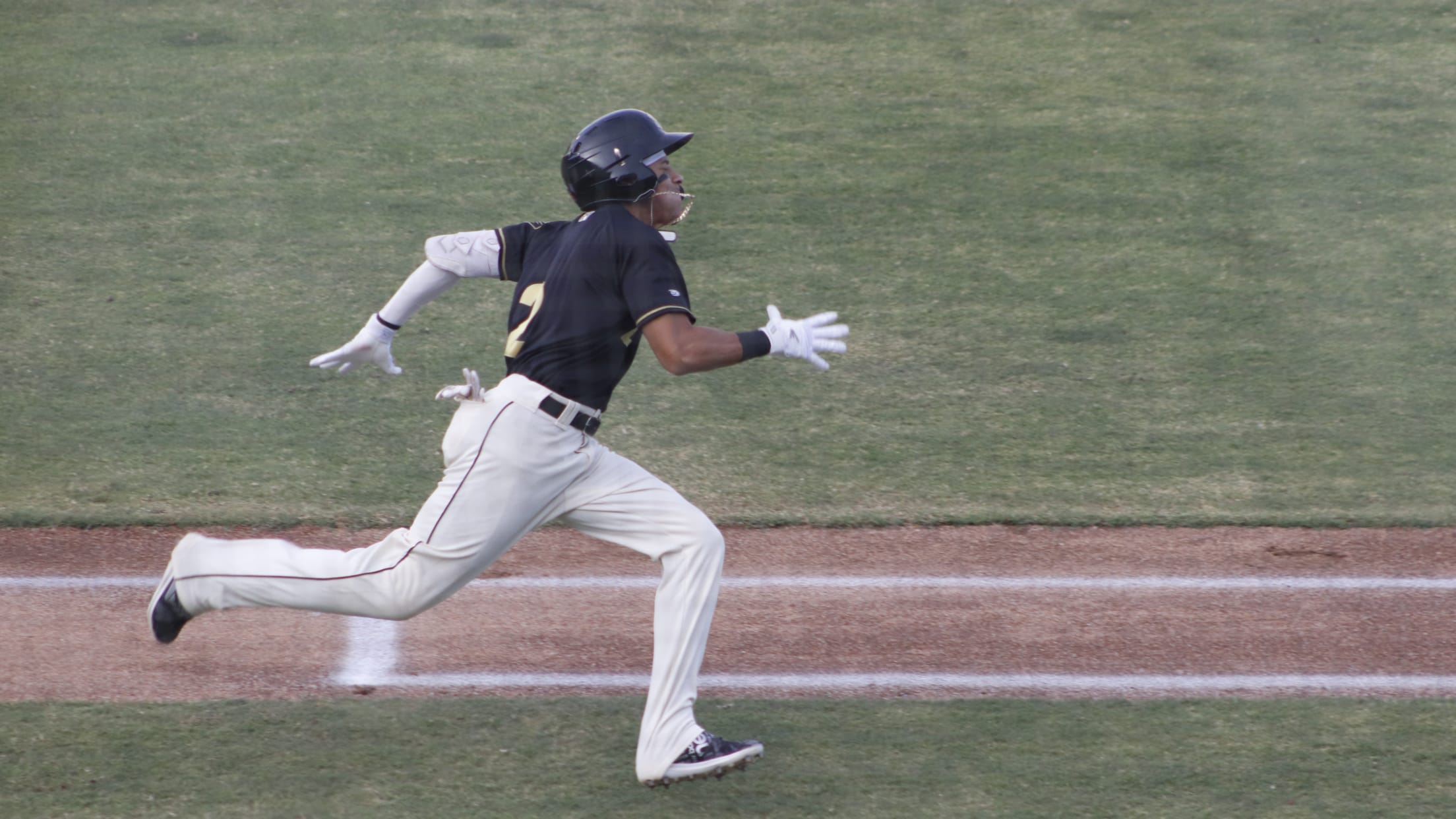 Modesto, CA (Wednesday, June 9) – The Modesto Nuts (20-12) stunned the Fresno Grizzlies (21-11) 5-4 Wednesday night from John Thurman Field. The walk-off ended the Grizzlies season-high seven-game winning streak and dropped them to 5-1 on Wednesday's. Despite the loss, Fresno stole a season-best eight bags, giving them 15
Modesto, CA (Wednesday, June 9) – The Modesto Nuts (20-12) stunned the Fresno Grizzlies (21-11) 5-4 Wednesday night from John Thurman Field. The walk-off ended the Grizzlies season-high seven-game winning streak and dropped them to 5-1 on Wednesday's. Despite the loss, Fresno stole a season-best eight bags, giving them 15 total in the series.
The Grizzlies offense recorded nine hits with Grant Lavigne leading the charge. The first baseman etched a pair of rips, with one leaving the yard. The solo shot was Lavigne's first of the year. Five different Fresno starters notched a stolen base with Eddy Diaz, Ezequiel Tovar and Daniel Montano picking up two apiece.
The Nuts lineup scored two runs prior to the ninth. Noelvi Marte hammered a homer in the bottom of the first and Cesar Izturis Jr. laced a double in the seventh. The final three runs came across on a groundout, a Victor Labrada double and Trent Tingelstad walk-off bloop single.
Modesto's comeback dealt Grizzlies closer Juan Mejia (0-2) the defeat. Travis Kuhn (1-0, win) enjoyed the decision after two perfect frames of relief, fanning three. Fresno starter Mike Ruff did not factor in the line after twirling five and one-third innings of one-run ball. He struck out 11, a professional best. The 11 punchouts also tied the Grizzlies season-high by a pitcher. The two squads are back to action tomorrow evening.
Top Performers: Fresno Grizzlies (Colorado Rockies)
• 1B Grant Lavigne (2-4, HR, 2B, RBI, R, HBP)
• LF Daniel Montano (1-2, 2B, R, 2 BB, 2 SB)
• RHP Mike Ruff (5.1 IP, 2 H, 1 R, 1 ER, 3 BB, 11 K)
Top Performers: Modesto Nuts (Seattle Mariners)
• SS Noelvi Marte (1-3, HR, RBI, R, 2 HBP)
• DH Cade Marlowe (2-4, 3B, R, CS)
• CF Victor Labrada (1-4, 2B, RBI, BB, SB)
On Deck:
Thursday, June 10 @ Modesto Nuts, Fresno RHP Mitchell Kilkenny (2-2, 1.73) vs. Modesto RHP Robert Winslow (0-2, 5.23), 7:05 pm PT
ON THAT FRES-NOTE:
15 of the last 20 games for the Grizzlies have been one or two-run affairs (8-7). Overall, 22 of the first 32 games for Fresno have been decided by two runs or less. The Grizzlies are 13-9 in those contests with a 5-5 mark on the road.