Grizzlies and Chihuahuas postponed on Sunday
Fresno and El Paso will play a 4:05 p.m. doubleheader Monday at Chukchansi Park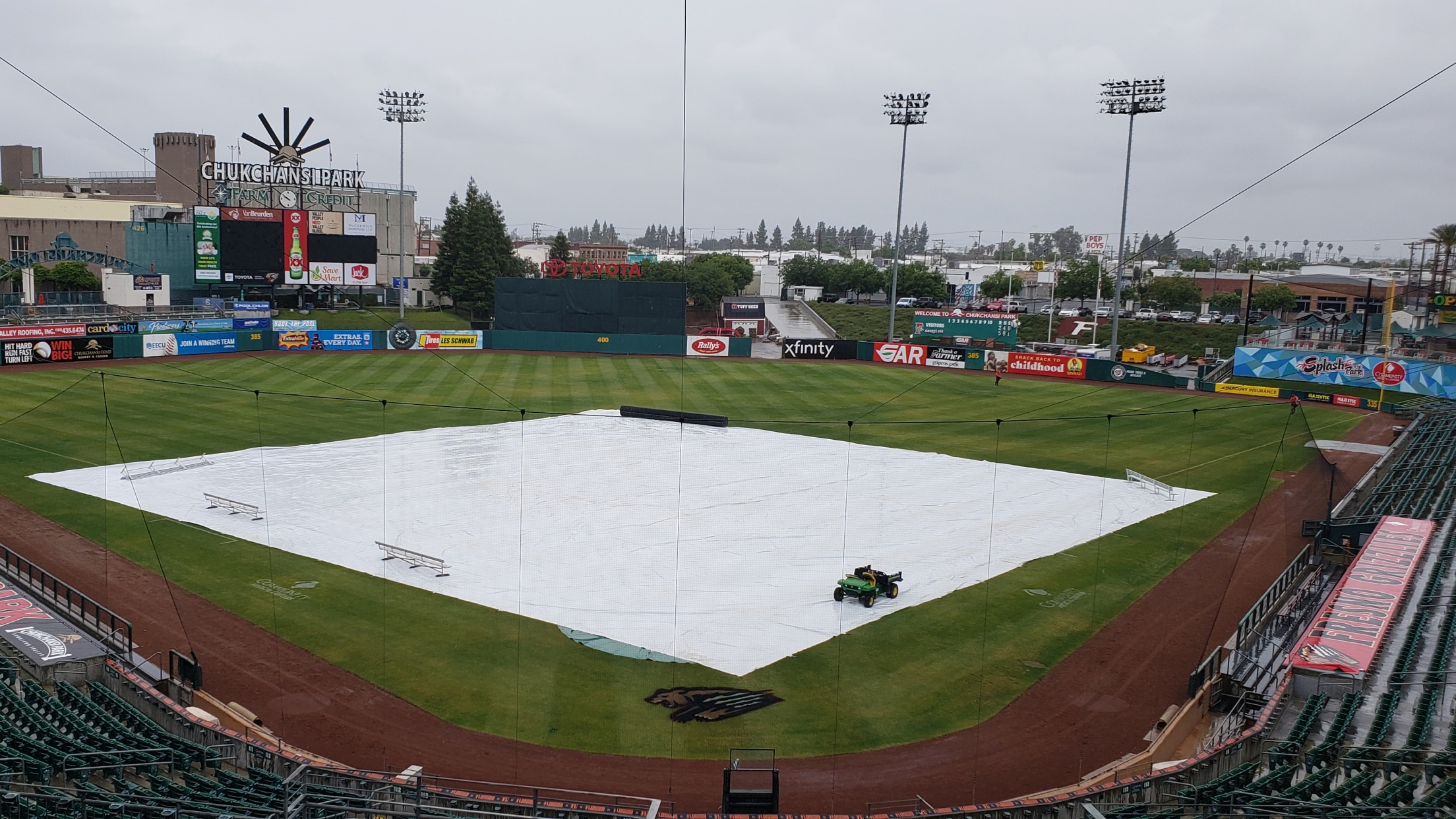 Fresno, Calif. (Sunday, May 26) - Steady overnight rain and a poor forecast into the afternoon forced the postponement of Sunday's Fresno Grizzlies game against the El Paso Chihuahuas. The game will be made up on Monday, May 27 as part of a single-admission doubleheader, beginning at 4:05 p.m. at
Fresno, Calif. (Sunday, May 26) - Steady overnight rain and a poor forecast into the afternoon forced the postponement of Sunday's Fresno Grizzlies game against the El Paso Chihuahuas. The game will be made up on Monday, May 27 as part of a single-admission doubleheader, beginning at 4:05 p.m. at Chukchansi Park. The clubs will play a pair of seven-inning games.
Previously purchased tickets for Monday will be good for both games. Fans holding tickets to Sunday's rained out game may exchange them for any future Grizzlies home game this season, based on availability, with the exception of July 4. Sunday tickets may also be exchanged for Monday's doubleheader. Ticket exchanges must be made in person at the Chukchansi Park ticket office.
ON THAT FRES-NOTE: Prior to May 18, there had never been two games rained out at Chukchansi Park in the same season (opened 2002), and 5/18 marked the second rainout in three days for the Grizzlies. Sunday is now the third rain postponement for Fresno in 12 days, easily a Chukchansi Park first.