Big & Rich, Granger Smith to play Dow Diamond in June
Stadium concert to feature packed night of country music in downtown Midland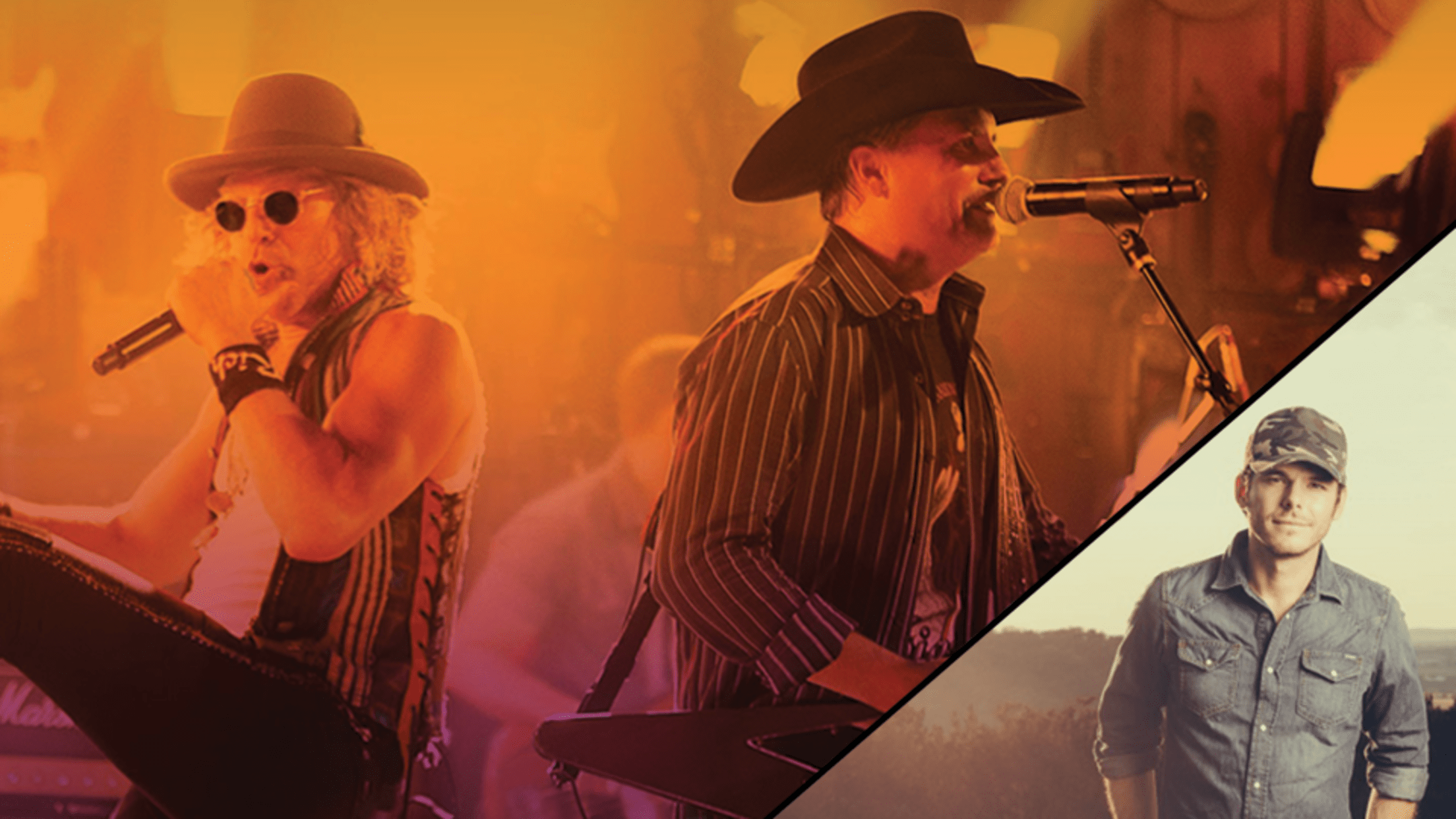 MIDLAND, Mich. - Dow Diamond will be the site of one of the region's biggest summer concerts this year on Friday, June 28! Big & Rich will be the event's headline act, while Granger Smith and Jesse Labelle will also take the stage for a night packed with country music
MIDLAND, Mich. - Dow Diamond will be the site of one of the region's biggest summer concerts this year on Friday, June 28! Big & Rich will be the event's headline act, while Granger Smith and Jesse Labelle will also take the stage for a night packed with country music entertainment!
Tickets will go on sale on Friday, March 22 online at Loons.com and at the Dow Diamond ticket office. Tickets for the show start at $45 for general admission bowl seats. General admission field level tickets are $50 and general admission field level premier floor tickets are $55. VIP field level tickets will be available for $75.
Gates will open at 5:30 p.m. the night of the concert with Jesse Labelle taking the stage first at 6:30 p.m. Granger Smith will follow before Big & Rich closes out the evening!
Proceeds for the concert will benefit the Humane Societies of Midland and Bay Counties.
Big & Rich is an American country music duo composed of Big Kenny and John Rich, both of whom are songwriters, vocalists, and guitarists. Before the duo's foundation, Rich was bass guitarist in the country band "Lonestar," while Kenny was a solo artist for Hollywood Records.
Their first studio album, Horse of a Different Color, was released in 2004. This album produced four straight Top 40 country hits, including "Save a Horse (Ride a Cowboy)". Comin' to Your City was released in November 2005 followed by another Top 20 single the Vietnam War-inspired "8th of November", and two more Top 40 hits. Between Raising Hell and Amazing Grace, released in 2007, produced a No. 1 single, "Lost in This Moment".
Big & Rich reunited in May 2011 to release "Fake ID", a cut from the soundtrack to the 2011 film Footloose. A year later, the duo released their fourth album, Hillbilly Jedi, which produced the Top 20 hit "That's Why I Pray." In July 2013, Rich announced that the duo had begun work on their fifth studio album, Gravity, which was released independently. Another independent album, Did it For the Party, was announced in 2017 for release in September, led by the single "California."
Granger Kelly Smith also known by his alter ego Earl Dibbles Jr., is an American country music singer and songwriter. He has released nine studio albums, one live album, and one EP.
Granger Smith was signed to a contract at 19 years old in Nashville. He has performed three times at the White House, and in 2008 he traveled to perform for soldiers in Iraq and Kuwait. His 2013 album Dirt Road Driveway peaked at number 15 on US country charts and number 11 on US indie charts.
Jesse Labelle is a Canadian born Pop-Country singer-songwriter. In June 2008, Labelle signed to Canadian label Wax Records and began working on his debut album, Perfect Accident, which would be released April 27, 2010. His second album, Two, was released August 7, 2013. He is best known for his singles "Easier", "Heartbreak Coverup", and "One Last Night".
Dow Diamond is home to the Great Lakes Loons, a Single-A partner of the Los Angeles Dodgers since the team's inception in 2007. Dow Diamond also houses the Michigan Baseball Foundation, a 501(c)(3) non-profit public charity, and ESPN 100.9-FM. For tickets or information about the Loons, call 989-837-BALL or visit Loons.com.