Despite Loss, Loons Clinch Playoff Berth
Midwest League Playoffs begin Wednesday, Sept. 5th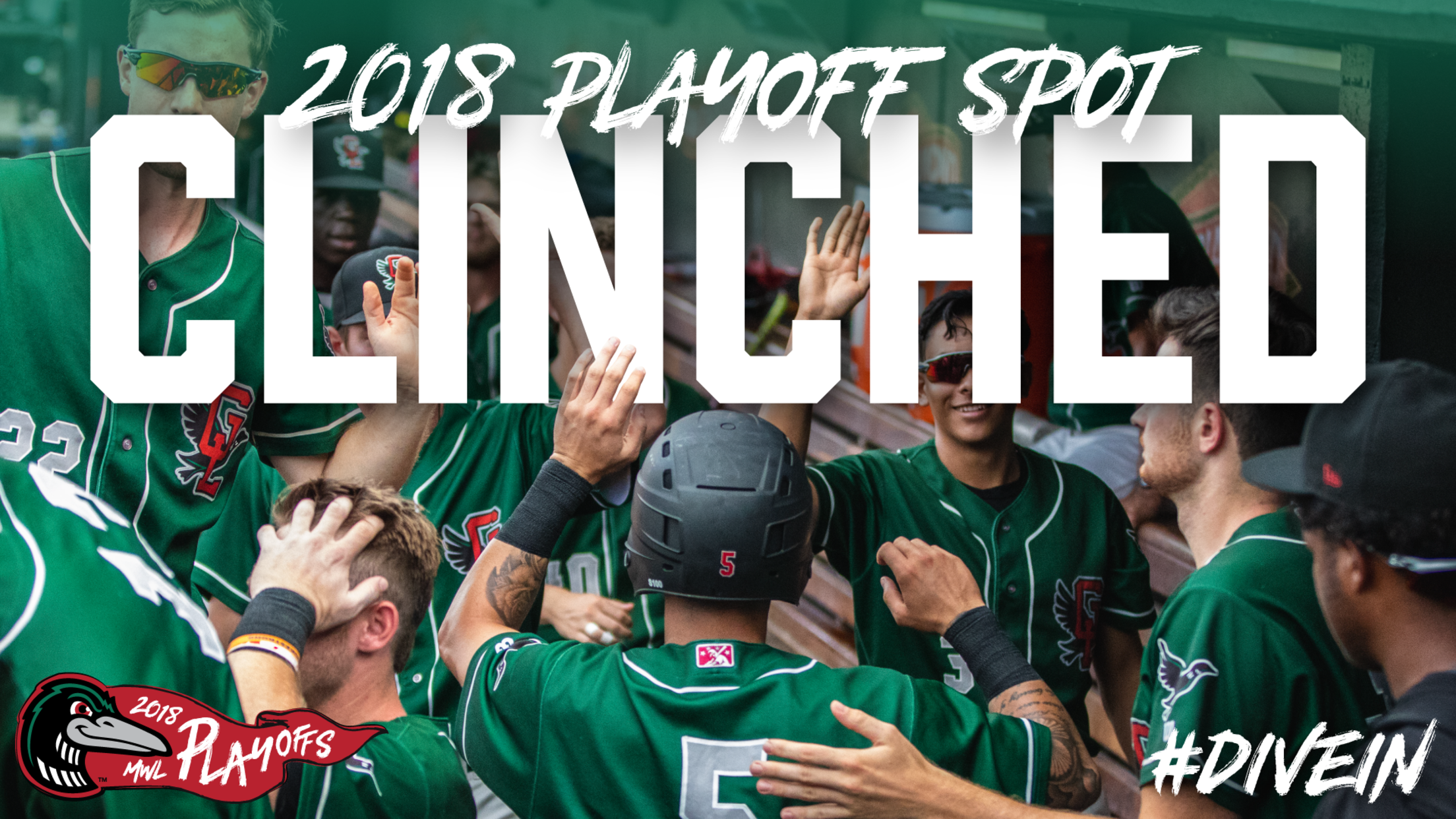 LANSING, Mich. - On a night when the Great Lakes Loons were bested on the field by the Lansing Lugnuts, their playoff fate was sealed 132 miles away in Indiana. The Lake County Captains won 12-4 against the Fort Wayne TinCaps, which guarantees the Loons a spot in the 2018 Midwest
LANSING, Mich. - On a night when the Great Lakes Loons were bested on the field by the Lansing Lugnuts, their playoff fate was sealed 132 miles away in Indiana.
The Lake County Captains won 12-4 against the Fort Wayne TinCaps, which guarantees the Loons a spot in the 2018 Midwest League Playoffs. It is the sixth time in the franchise's 12-year history that they will play past Labor Day. The first round of the postseason is set to begin on Wednesday, Sept. 5.
Entering play on Thursday, the Loons had control of their own destiny. With a win, they would have qualified without any help from Fort Wayne or the West Michigan Whitecaps, the other teams they were battling for the final two playoff spots. However, the Lugnuts had other ideas.
It started when Ryan Noda launched his 20th home run of the season over the left-field wall off starter Alfredo Tavarez in the first inning. It was a two-run blast, and it was followed up by Bryan Lizardo and Freddy Rodriguez each scoring runs in the next frame to double the lead to 4-0.
Tavarez (L, 3-6) was saddled with the loss after allowing five runs (four earned) on seven hits over four innings of work.
The offense outburst by Lansing was highlighted by a five-run seventh inning that all but sealed the Loons' fate. Two runs by Great Lakes in the eighth avoided the shutout.
Friday will be the final road game of the regular season. The Loons return to Dow Diamond for a three-game Labor Day Weekend series with the South Bend Cubs that begins on Saturday.
The Great Lakes Loons have been the Single-A partner of the Los Angeles Dodgers since the team's inception in 2007. Dow Diamond serves as the team's home and also houses the Michigan Baseball Foundation, a 501(c)(3) non-profit public charity, and ESPN 100.9-FM. For tickets or information about the Loons, call 989-837-BALL or visit Loons.com.