Loons Stifled on Offense Again, West Michigan Prevails in Shutout
Great Lakes shut out for fifth time in last 12 games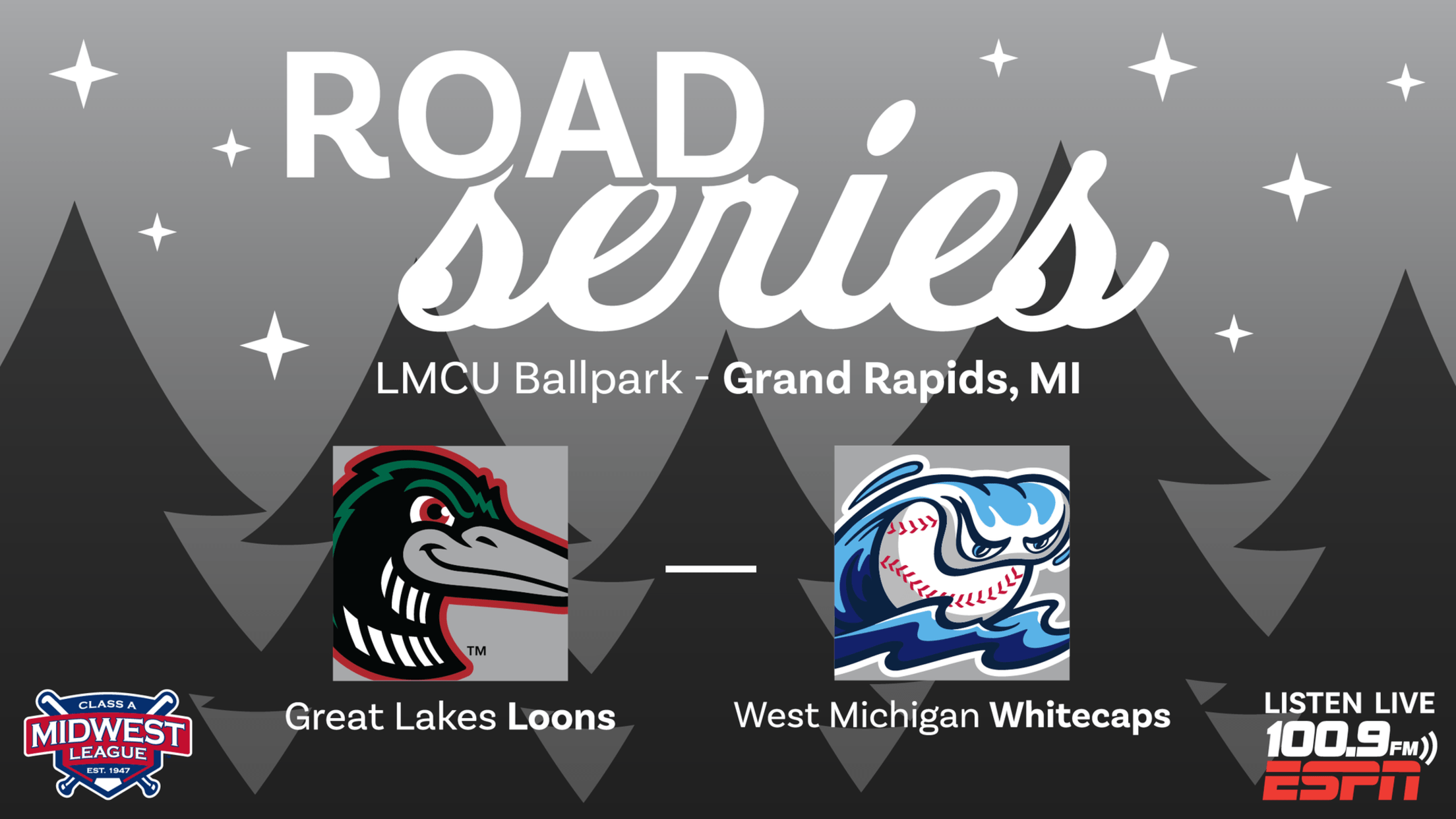 COMSTOCK PARK, Mich. – After a six-run performance in a losing effort Thursday night, the Great Lakes Loons were hoping they had figured out something offensively. Friday night at LMCU Ballpark, that did not come to fruition. The West Michigan Whitecaps tallied a four-run first inning and allowed just three
COMSTOCK PARK, Mich. – After a six-run performance in a losing effort Thursday night, the Great Lakes Loons were hoping they had figured out something offensively.
Friday night at LMCU Ballpark, that did not come to fruition.
The West Michigan Whitecaps tallied a four-run first inning and allowed just three hits to Great Lakes hitters as they won in their second shutout in four games, 4-0.
West Michigan (71-59, 40-24 second half) got out to a hot start in the first. They collected three singles in the frame, including an RBI knock for Jake Holton, before Izaac Pacheco bashed his third homer as a Whitecap and his 11th of the season overall, a three-run bomb to put the home side up 4-0.
For the Loons (76-54, 36-28), that first inning was the only blemish. Righty starter Robbie Peto (L, 6-1) settled in to his appearance, allowing just one hit after that first inning, and getting through four frames. His final line read four earned runs on six hits and a walk. He punched out a pair in his four innings.
The Whitecaps, High-A affiliate of the Detroit Tigers, had a terrific start from right-hander Dylan Smith (W, 8-6). He spun six scoreless frames and allowed just two hits and two walks. He collected six strikeouts over his six innings.
Great Lakes, the Los Angeles Dodgers' High-A partner, saw some terrific relief work from three bullpen arms. Ronan Kopp went 2 2-3 scoreless frames, allowing a pair of hits with no walks and three strikeouts. Reinaldo De Paula went 2-3 of an inning with just one walk allowed. In his High-A debut, Carlos De Los Santos struck out the two batters he faced.
Offensively for the Loons, this was the second shutout in four games of the series, and the fifth time in the last 12 games that the Loons have been shut out. They collected three hits, two of which came from Kekai Rios. The Hawaiian catcher also threw out the only attempted base-stealer in the game.
With two games to play, West Michigan still trails Lake County by one game after the Captains won Friday night, and they must make up two games of ground in those two games. One Lake County win or Great Lakes win will eliminate the Whitecaps from playoff contention and put the Captains in the playoffs. The winner in the second half faces Great Lakes in the playoffs beginning Tuesday on the road. Tickets are available for Thursday's playoff matchup at Dow Diamond at Loons.com.
The Whitecaps take a 3-1 lead in the series, and even up the season series at eight games apiece. The six-game set continues at 6:35 p.m. Saturday night at LMCU Ballpark. Kendall Williams (3-5, 4.38 ERA) gets the start for the Loons, opposing fellow right-hander Jackson Jobe (2-0, 0.84 ERA) for West Michigan – the No. 1 prospect in the Tigers' organization. Pregame coverage on ESPN 100.9-FM begins with the Loons On-Deck Circle, driven by Garber Chevrolet Midland, at 6:20 p.m.
The Great Lakes Loons have been a Single-A partner of the Los Angeles Dodgers since the team's inception in 2007. Dow Diamond serves as the team's home and also houses the Michigan Baseball Foundation, a 501(c)(3) non-profit public charity, and ESPN 100.9-FM. For tickets or information about the Loons, call 989-837-BALL or visit Loons.com.