Stripers Announce Three Additional World Champions Replica Ring Giveaways
Team will give out 1,500 rings on September 1, and 755 rings in honor of Hank Aaron on September 26 and 27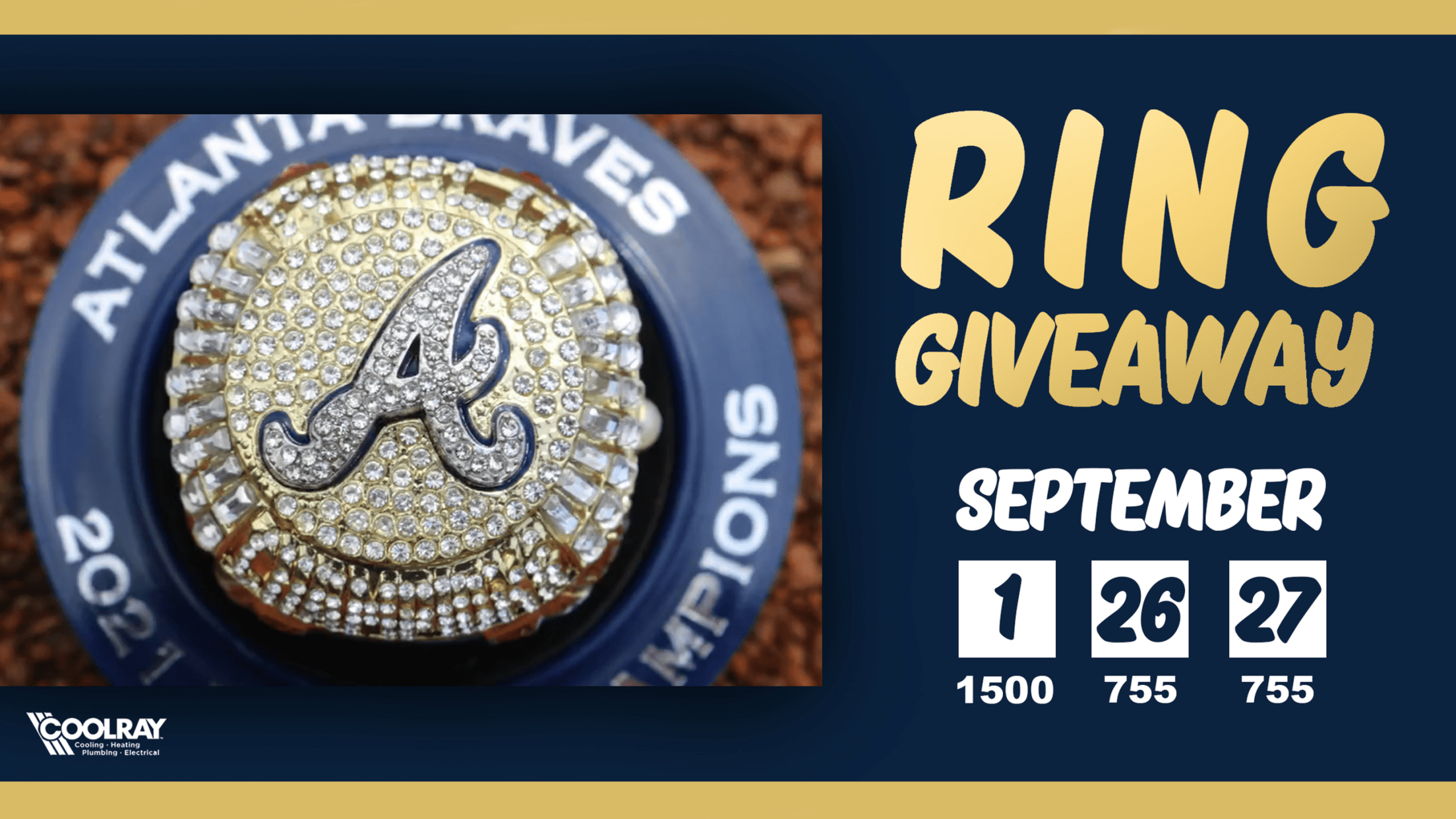 LAWRENCEVILLE, Ga. – The Gwinnett Stripers, Triple-A affiliate of the 2021 World Series champion Atlanta Braves, have announced three additional World Champions Replica Ring Giveaways for the month of September. All three dates are presented by Coolray Heating & Cooling. Following the success of World Champions Replica Ring giveaways on
LAWRENCEVILLE, Ga. – The Gwinnett Stripers, Triple-A affiliate of the 2021 World Series champion Atlanta Braves, have announced three additional World Champions Replica Ring Giveaways for the month of September. All three dates are presented by Coolray Heating & Cooling.
Following the success of World Champions Replica Ring giveaways on July 30 and 31, the Stripers have added the following giveaway dates for the season's final month:
Thursday, September 1 (7:05 p.m. vs. Jacksonville) – First 1,500 fans
Monday, September 26 (7:05 p.m. vs. Louisville) – First 755 fans
Tuesday, September 27 (7:05 p.m. vs. Louisville) – First 755 fans
The Stripers are giving away 755 rings in each of the final two dates as a tribute to Braves legend Hank Aaron, who clubbed 755 home runs during his Hall of Fame career.
Rings for all three dates will be given out to ticketed fans only and are one-per-person. Please note, fans with extra tickets will not be permitted to exit Coolray Field and re-enter to claim additional rings.
Tickets for all remaining Stripers home games, including September 1, 26, and 27 are on sale now at GoStripers.com.