Stripers Cooled Off by Columbus in 3-0 Loss
Gwinnett held to three hits as four-game winning streak snapped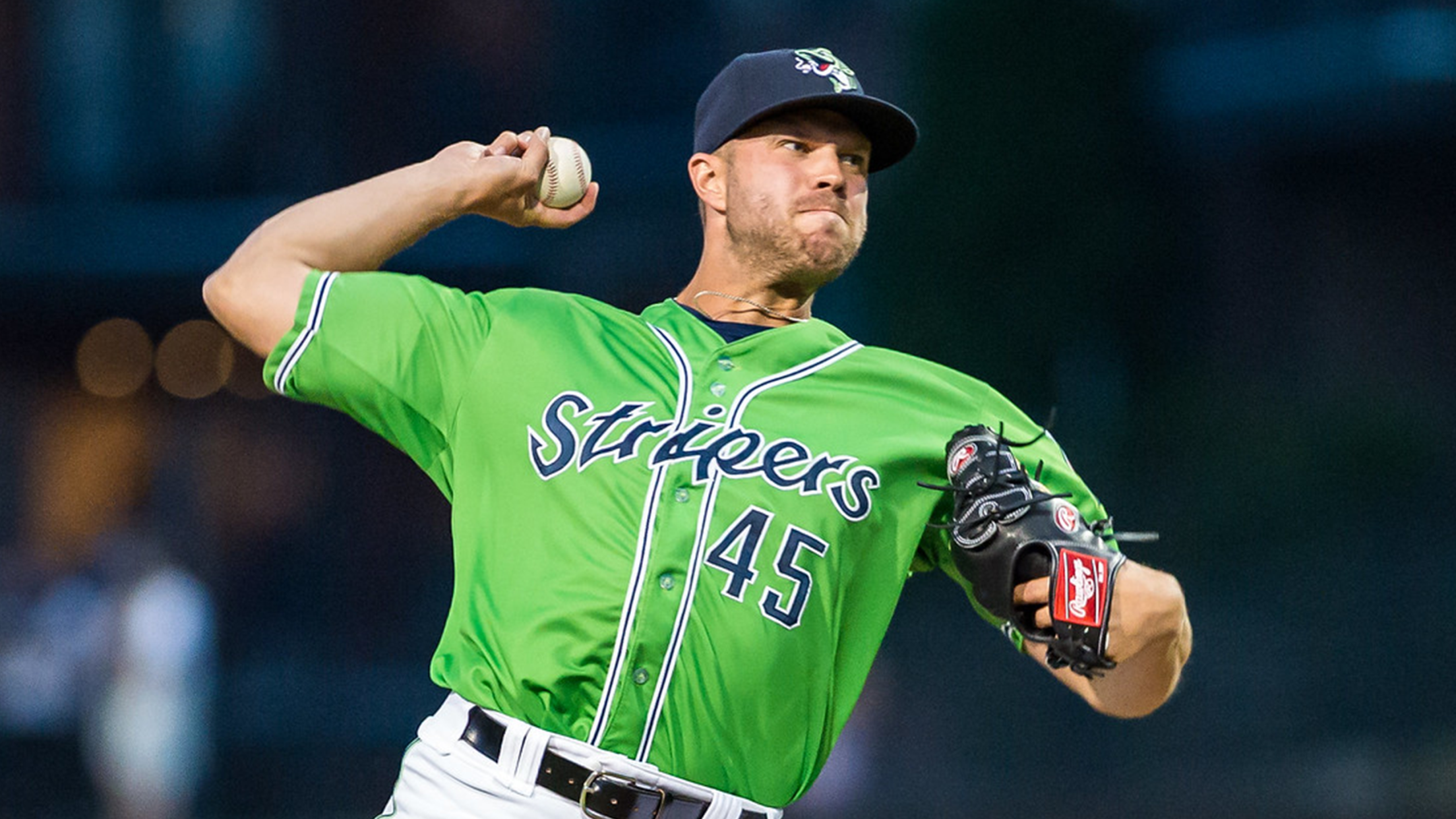 Jay Flaa pitched 3.0 scoreless, hitless frames in relief on Saturday night in Columbus. (Will Fagan)
COLUMBUS, Ohio – The Gwinnett Stripers (65-48) were held to three hits by five Columbus pitchers in a 3-0 loss to the Clippers (52-59) on Saturday night at Huntington Park. Gwinnett's seventh shutout loss of the year snapped a four-game winning streak. Decisive Plays: All three Columbus runs came in
COLUMBUS, Ohio – The Gwinnett Stripers (65-48) were held to three hits by five Columbus pitchers in a 3-0 loss to the Clippers (52-59) on Saturday night at Huntington Park. Gwinnett's seventh shutout loss of the year snapped a four-game winning streak.
Decisive Plays: All three Columbus runs came in the bottom of the third inning off starter Connor Johnstone (L, 3-7). Steven Kwan blasted a two-run home run (3) to right field, and Oscar Gonzalez followed with a solo shot (14) to left field.
Key Contributors: Drew Waters ended the Clippers' no-hit bid with a single in the sixth, his only hit in a 1-for-3 game. Cristian Pache went 1-for-4 and Johan Camargo went 1-for-3. After 4.0 innings from Johnstone, Jay Flaa pitched 3.0 scoreless, hitless innings and Chasen Bradford tossed a scoreless eighth. For Columbus, pitchers Robert Broom, JC Mejia, Matt Koch (W, 4-2), Cam Hill, and Kevin Herget (S, 1) combined on the three-hit shutout.
Noteworthy: The Stripers were shut out for the first time since falling 3-0 at Nashville on August 27, and are now 8-7 in shutout decisions this year. Following the loss, Gwinnett is 42-16 since July 8, including 22-7 on the road.
Next Game (Sunday, September 12): Gwinnett at Columbus, 4:05 p.m. at Huntington Park. LHP Kyle Muller (4-2, 3.08 ERA) for the Stripers vs. LHP Kirk McCarty (7-5, 4.96 ERA) for the Clippers. Radio Broadcast: 3:50 p.m. on MyCountry993.com.
Next Home Game (Tuesday, September 14): Gwinnett vs. Nashville, 7:05 p.m. at Coolray Field (Family Value Tuesday, $2 hot dogs and $1 desserts, presented by Coolray Heating & Cooling).