Stripers Drop Finale to Memphis on Sunday
Yolmer Sanchez, Jason Kipnis homer in Gwinnett's 4-3 loss to Redbirds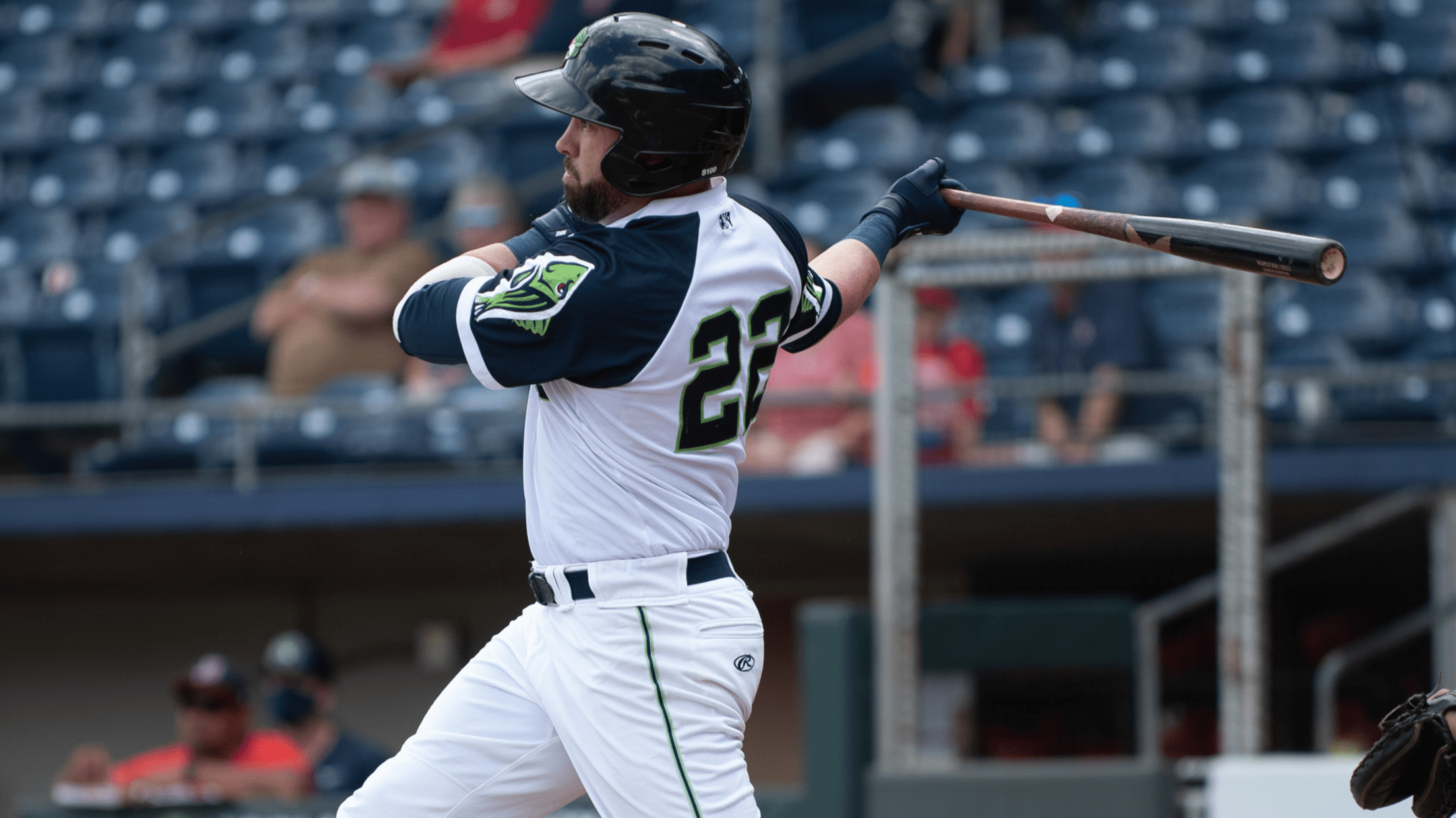 Jason Kipnis hit a solo homer in the fourth inning in Gwinnett's 4-3 loss to Memphis on Sunday afternoon. (Jamie Spaar/Gwinnett Stripers)
LAWRENCEVILLE, Ga. – In a game that saw five combined home runs, the Gwinnett Stripers (61-47) fell 4-3 to the Memphis Redbirds (51-57) on Sunday afternoon at Coolray Field. Gwinnett and Memphis split the series 3-3. Decisive Plays: The Redbirds took a 3-2 lead with a two-run blast by Evan
LAWRENCEVILLE, Ga. – In a game that saw five combined home runs, the Gwinnett Stripers (61-47) fell 4-3 to the Memphis Redbirds (51-57) on Sunday afternoon at Coolray Field. Gwinnett and Memphis split the series 3-3.
Decisive Play**s:** The Redbirds took a 3-2 lead with a two-run blast by Evan Mendoza (1) to center field off Jay Flaa (L, 1-2) in the fifth inning. Kramer Robertson added the eventual winning run in the sixth inning, blasting a solo shot to center field off Thomas Burrows, making it a 4-2 game.
Key Contributors:**Yolmer Sanchez** tied the game at 1-1 in the second inning with a solo homer (9) off T.J. Zeuch (W, 3-3). Jason Kipnis gave Gwinnett a 2-1 lead in the fourth inning with another solo shot (7) off Zeuch. Connor Johnstone allowed one run over 4.0 innings in his second spot start of the series. Victor Arano and Yoan Lopez kept Memphis from scoring in the eighth and ninth inning, keeping the deficit at one run.
Noteworthy: Through his first five September games, Sanchez is batting .400 (4-for-10) with a double, homer, three RBIs, two runs, and four walks. Johan Camargo finished 2-for-4 with an RBI single for his 25th multi-hit game for Gwinnett this season. With the series split, the Stripers ended their three-series winning streak at Coolray Field (last home series loss was July 6-11 vs. Nashville).
Next Game (Tuesday, September 7): Gwinnett at Columbus, 6:15 p.m. at Huntington Park. LHP Kyle Muller (3-2, 3.03 ERA) for the Stripers vs. TBD for the Clippers. Radio Broadcast: 6:00 p.m. on MyCountry993.com.
Next Home Game (Tuesday, September 14): Gwinnett vs. Nashville, 7:05 p.m. at Coolray Field (Family Value Tuesday, $2 hot dogs and $1 desserts, presented by Coolray Heating & Cooling).