Stripers Lose 7-4 in Memphis Despite Quality Work from Vines
Darius Vines strikes out seven over 6.0 three-run innings in his final start of 2022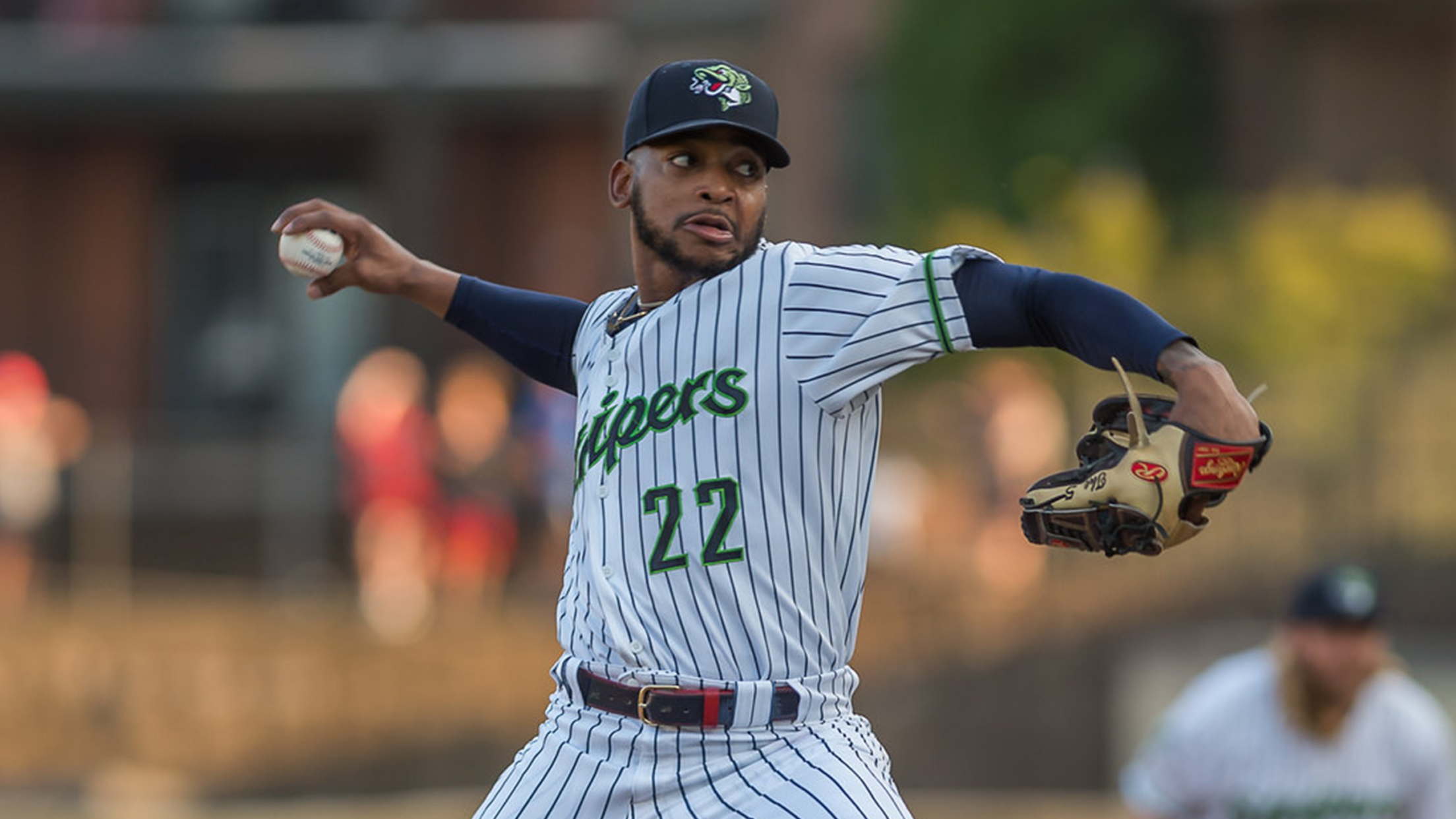 Darius Vines turned in his third Triple-A quality start with 6.0 innings of three-run baseball on Saturday in Memphis. (Paul Daniel)
MEMPHIS, Tenn. – Darius Vines delivered a quality start in his final outing of 2022, but the Gwinnett Stripers (67-77) were unable to beat the Memphis Redbirds (72-74), falling 7-4 on Saturday afternoon at AutoZone Park. Memphis scored four runs in the seventh inning to break a 3-3 tie. Decisive
MEMPHIS, Tenn. – Darius Vines delivered a quality start in his final outing of 2022, but the Gwinnett Stripers (67-77) were unable to beat the Memphis Redbirds (72-74), falling 7-4 on Saturday afternoon at AutoZone Park. Memphis scored four runs in the seventh inning to break a 3-3 tie.
*Decisive Plays: *Gwinnett erased a 2-0 deficit on Alex Dickerson's two-run home run (12) off Memphis starter Grant Black in the top of the third but fell behind 3-2 on an RBI single by Scott Hurst in the fifth. In the sixth, a double steal by Dickerson and Justyn-Henry Malloy resulted in Dickerson nabbing home plate to tie the game at 3-3. In the seventh, Memphis drew three straight walks from Tyler Ferguson (L, 0-4), went ahead 4-3 on a sacrifice fly by Nolan Gorman, and got run-scoring singles from Moises Gomez and Austin Allen to boost the lead to 7-3.
Key Contributors: Vines struck out seven over 6.0 innings, yielding three runs on five hits and four walks in a no-decision. Dickerson went 2-for-4 with a homer, three runs, and two RBIs, while Hernan Perez and Jake Marisnick each went 2-for-5 with a double. For Memphis, Gorman and Gomez each tallied two RBIs.
Noteworthy: Vines, the Atlanta Braves' No. 17 prospect according to MLB.com, finished his Triple-A debut stint going 1-0 with a 3.21 ERA and .228 BAA in seven games (5 starts). Malloy has hit safely in all four games since joining Gwinnett for his Triple-A debut, batting .333 (4-for-12) with a homer, three RBIs, and one stolen base.
Next Game (Sunday, September 25): Gwinnett at Memphis, 3:05 p.m. ET at AutoZone Park. TBD for the Stripers vs. LHP Connor Thomas (6-11, 5.43 ERA) for the Redbirds. Radio Broadcast: 2:50 p.m. ET on MyCountry993.com.
Next Home Game (Monday, September 26): Gwinnett vs. Louisville, 7:05 p.m. at Coolray Field. Radio Broadcast: 6:50 p.m. on MyCountry993.com. In honor of Braves legend and Baseball Hall of Famer Hank Aaron, the first 755 ticketed fans through the gates will receive a 2021 Braves replica championship ring, courtesy of Coolray Heating & Cooling. Please note, this giveaway is ONE PER PERSON, and fans with extra tickets will not be permitted to exit the ballpark and re-enter to claim additional rings.