Crawdads Blow Out Dash 15-1
Freeman Drives in 5 in Victory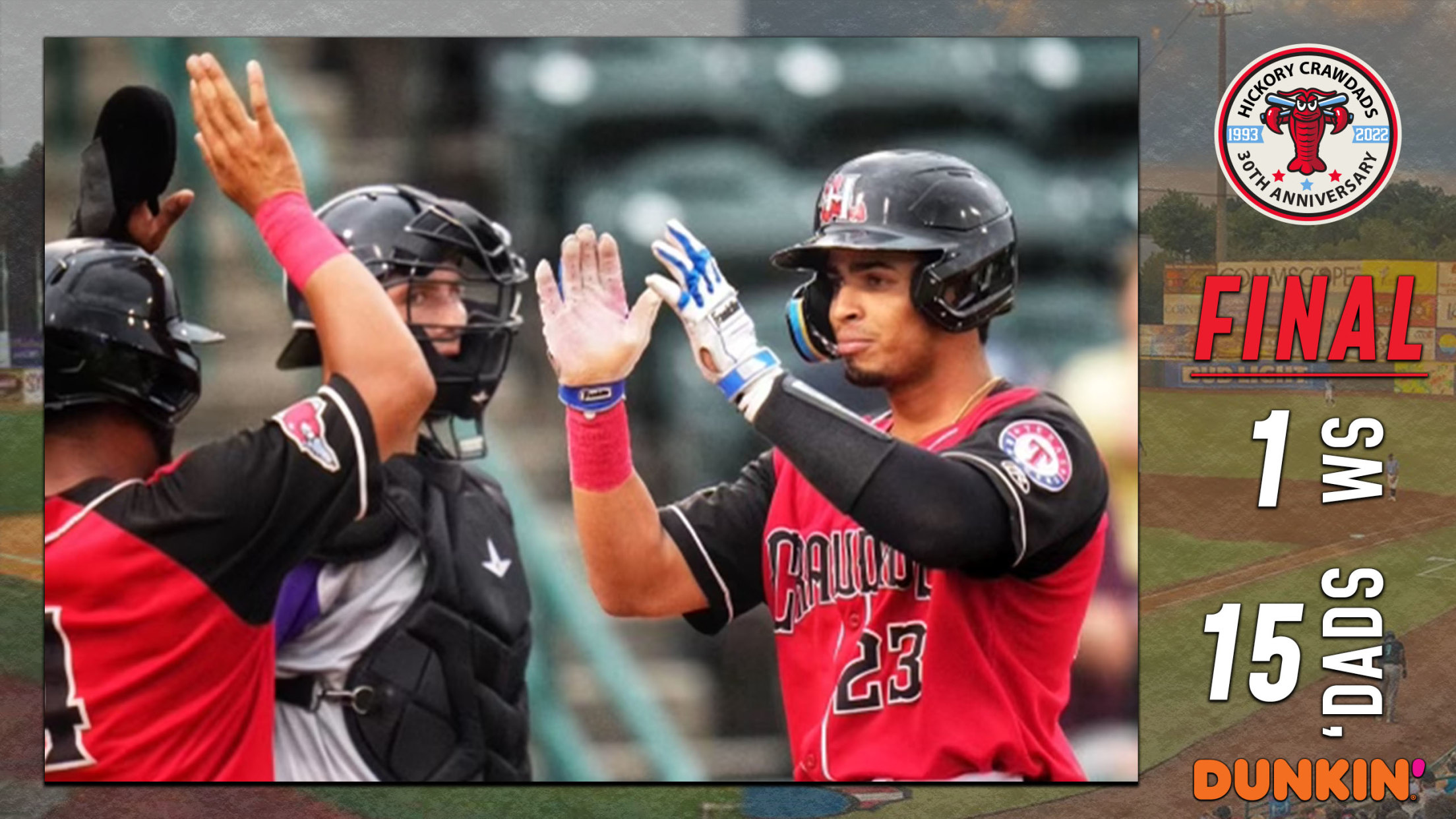 Hickory, NC- The Crawdads dominated the Winston-Salem Dash in Tuesday's series opener, recording a 15-1 victory. The bottom of the Crawdads' lineup provided a bulk of the production, as the seven, eighth and ninth spots drove in eleven runs. The Crawdads kicked off the scoring in the second inning. Cristian
Hickory, NC- The Crawdads dominated the Winston-Salem Dash in Tuesday's series opener, recording a 15-1 victory. The bottom of the Crawdads' lineup provided a bulk of the production, as the seven, eighth and ninth spots drove in eleven runs.
The Crawdads kicked off the scoring in the second inning. Cristian Inoa walked and Frainyer Chavez singled to get on base for Randy Florentino, who delivered a three-run homer to left.
The offense continued to erupt in the third inning with six more runs. Evan Carter and Thomas Saggese led off the inning with a pair of walks. Alejandro Osuna hit into a force out at second, taking Saggese off the bases but leaving runners on the corners. Carter dashed home on a passed ball by the catcher. Inoa tripled in Osuna to make it a 5-0 game. Chavez walked and stole second before Chris Seise poked a line drive to right to score Inoa and Chavez. Cody Freeman hit his 13th homerun of the season to put the 'Dads ahead by nine.
Carter pushed the lead to double digits in fourth with a homer to right-center.
Winston-Salem broke the shutout with a run in the top of the seventh inning.
The 'Dads extended their lead back to ten in the bottom half of the frame. Osuna walked, Inoa singled and Chavez drew another walk to load the bases. Freeman drew the third walk of the inning to score and bring the score to 11-1.
In the eighth inning, the Crawdads added on four more runs. Easley and Carter led off with walks. Osuna singled to center, scoring Easley from second. Inoa and Seise walked, forcing in a run. Freeman collected a single to center to send in Osuna and Inoa to score and make it a 15-1 game.
Nick Krauth got the start for the 'Dads, going six shutout innings and allowing just two hits and a walk. He struck out four batters. Yohanse Morel tossed two innings, allowing the run in the seventh, but settled down for a scoreless eighth inning. Theo McDowell wrapped up the game with a 1-2-3 ninth inning.
Tomorrow night is the Crawdads' Salute to Musicals. It is also a Kids Win Wednesday by Arby's and a Wine Wednesday by Catawba Farms and Carolina Vines.