'Dads Take Down Dash in 6-2 Victory
Wolfram K's 10, Picks up 2nd Win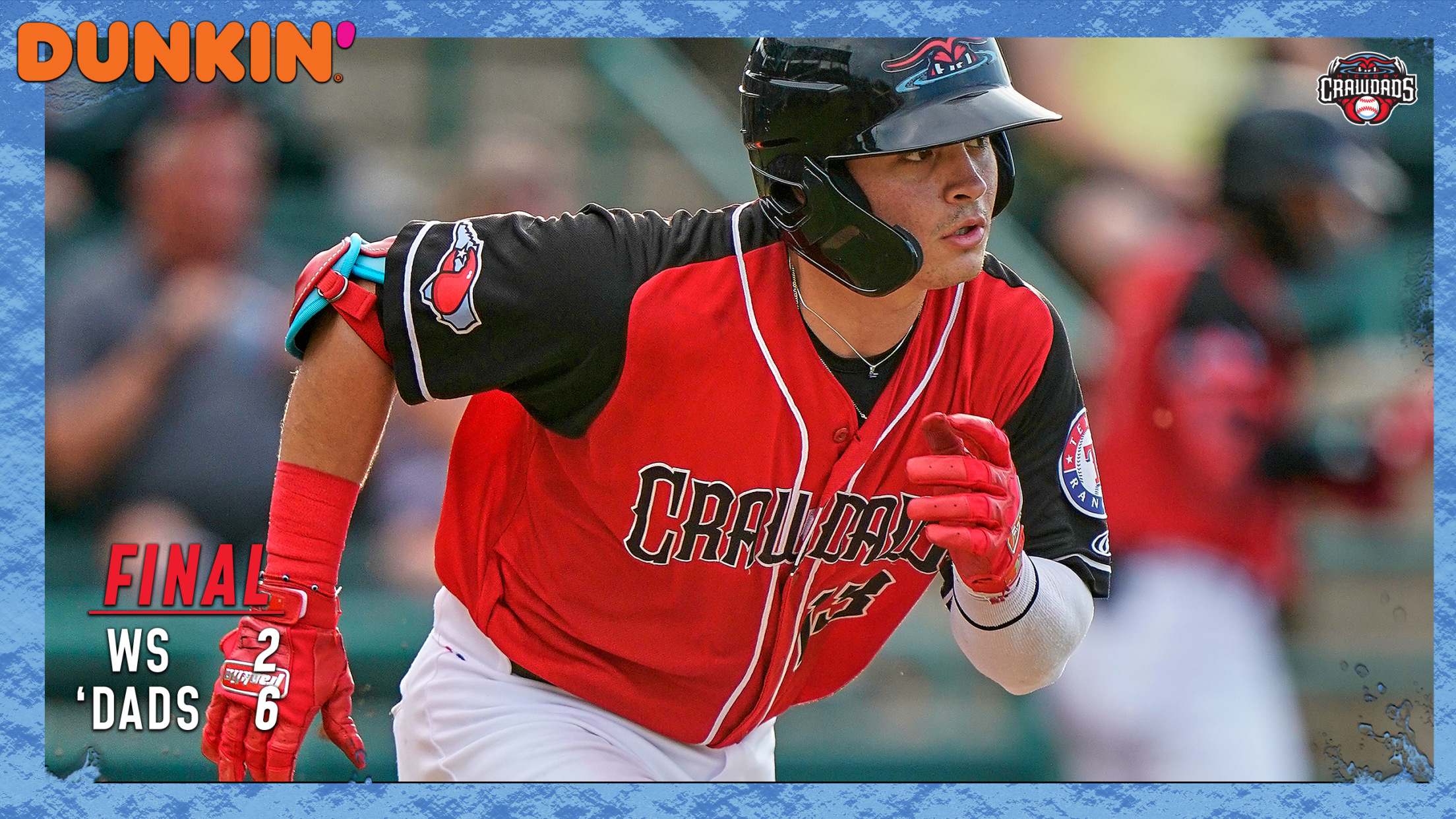 Hickory, NC- The Crawdads defeated the Winston-Salem Dash 6-2 on Sunday evening. The win gave the Crawdads the series victory as well, taking 3 of the 5 games. The Crawdads were able to take an early lead, picking up two in the first. Trevor Hauver and Dustin Harris singled to
Hickory, NC- The Crawdads defeated the Winston-Salem Dash 6-2 on Sunday evening. The win gave the Crawdads the series victory as well, taking 3 of the 5 games.
The Crawdads were able to take an early lead, picking up two in the first. Trevor Hauver and Dustin Harris singled to put two aboard. Trey Hair grounded out but moved the runners to second and third. A fielding error and a single by David Garcia allowed both runners to score.
'Dads lefty starter Grant Wolfram tossed 5.2 innings, giving up just one unearned run in the sixth while striking out ten. He gave up eight hits and walked two. Nic Laio entered in the sixth with runners on second and third and two outs. He escaped the jam on his first pitch, getting a popup in foul territory for the inning's last out. Laio was perfect in the seventh to keep it a one run game.
The 'Dads pushed the lead back to two with a run in the seventh inning. Jake Guenther and Frainyer Chavez started off the inning with back-to-back singles, putting runners on the corners. A wild pitch allowed Guenther to come home to make the score 3-1.
A solo homerun by Hair in the eighth gave the Crawdads a 4-1 advantage. They kept it going in the inning as Jonathan Ornelas singled and took third on a failed pickoff attempt. Chavez doubled over the left fielder's head to bring him in. Jared Walker capped things off with a base hit to send Chavez home.
The Dash hit a homerun in the ninth off Nick Starr to bring the score to it's final of 6-2.
The Crawdads will hit the road for two weeks before returning home for the final homestand of 2021 from Tuesday, September 7th to Sunday, September 12th.