2019 American League Division Series - Former I-Cubs and PCL Rivals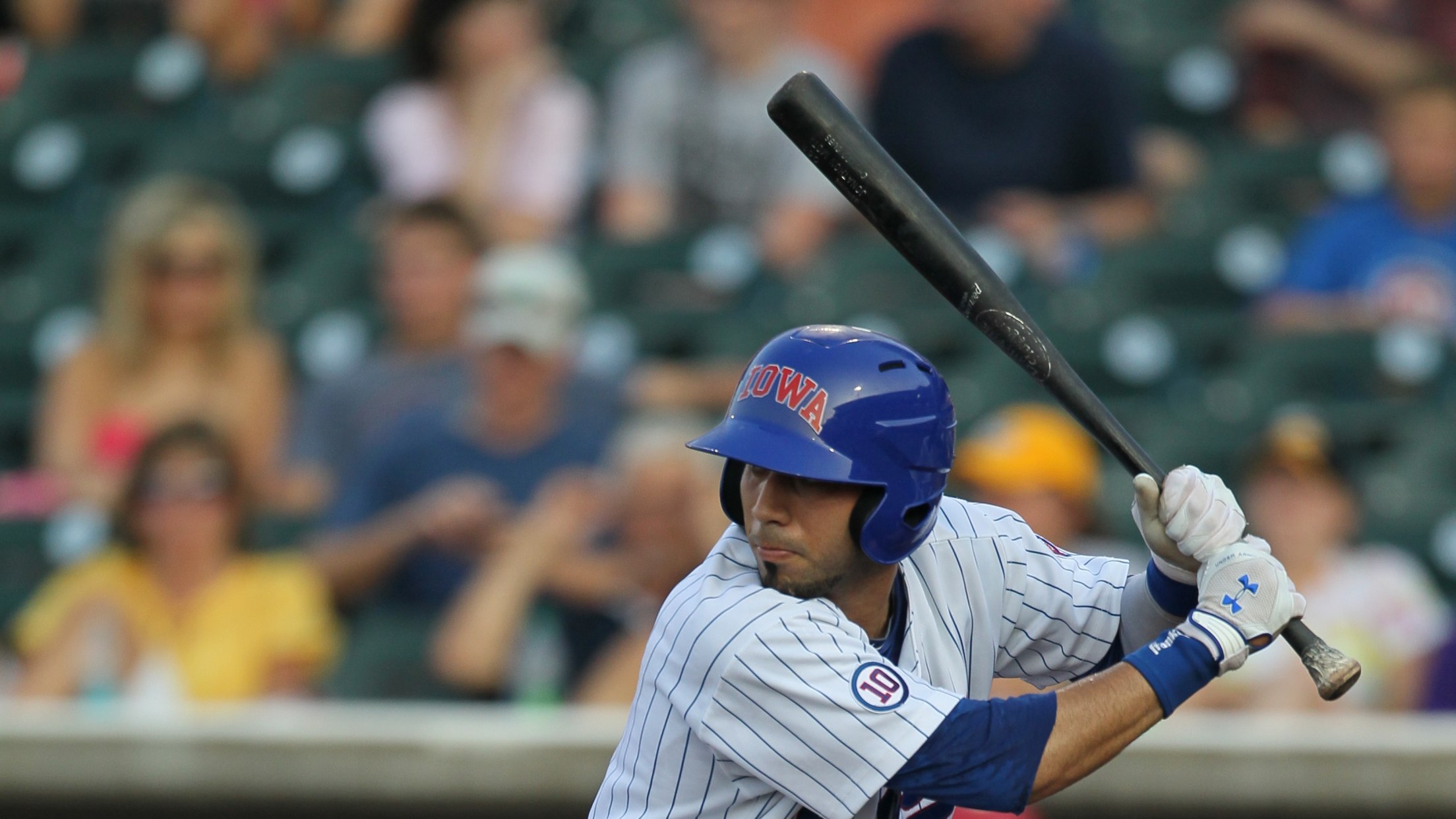 (Chris Donahue(c))
Four additional former I-Cubs begin their quests to World Series glory as the American League Division Series starts tonight.
Four additional former I-Cubs begin their quests to World Series glory as the American League Division Series starts tonight.
HOUSTON ASTROS
Former I-Cubs
RHP Joe Smith - Smith makes his fifth postseason appearance with his third different team as the Astros take on Tampa Bay today. After a delayed start to the season following left achilles tendon surgery, Smith, 35, went 1-0 with a 1.80 ERA (5ER/25.0) in 28 games with Houston during the regular campaign.
The righty had a brief stay in the Cubs' organization, landing in Chicago after an Aug. 1, 2016 trade from the Angels. Smith served a rehab assignment with Iowa at the end of the season in which he logged a 4.91 ERA (2ER/3.2IP) in four games.
C Robinson Chirinos - In 114 regular-season games with Houston in 2019, Chirinos hit .238 (87-for-366) with 17 home runs and 58 RBI. The 35-year-old broke into the big leagues in 2011 with Tampa Bay, but has spent the bulk of his career with Texas, appearing for the Rangers 2013-18.
Chirinos was signed by the Cubs as a free agent in 2000 and spent 10 seasons with the organization before he was dealt to Tampa Bay with INF Hak-Ju Lee, RHP Chris Archer, OF Sam Fuld and OF Brandon Guyer in 2011 for RHP Matt Garza, OF Fernando Perez and LHP Zac Rosscup. Prior to the trade, Chirinos logged 15 games with Iowa in 2010, going 20-for-55 (.364) with four doubles, three home runs and 10 RBI.
Round Rock vs. Iowa
Iowa clashed with Houston's Triple-A affiliate 16 times in the regular season and met the Express in the PCL Semi-Finals - a series Round Rock eventually won 3-2. First baseman Yordan Alvarez and outfielder Kyle Tucker both cracked the Astros' ALDS roster after facing the I-Cubs earlier this season.
Iowa pitching held Alvarez to a .125 average (1-for-8), but walked the power-hitter six times. In 56 total games with the Express, Alvarez punched 16 doubles and 23 home runs, while driving in 71. The 22-year-old's contract was selected by Houston on June 9 and in 87 games with the big league club, Alvarez contributed a .313 average (98-for-205), 27 home runs and 78 RBI in the regular season. Alvarez is the favorite to win the A.L. Rookie of the Year.
Tucker batted .266 (123-for-463) with 34 homers and 37 RBI with Round Rock this season, and was 9-for-47 (.191) in 14 games against Iowa. The outfielder logged just 22 games with Houston in the regular season after a September call-up, but answered the bell with a respectable .269 average (18-for-67), four homers and 11 RBI.
MINNESOTA TWINS
Former I-Cubs
INF Marwin Gonzalez - Gonzalez is in his first season as Minnesota Twin following six campaigns with the 2017 World Champion Houston Astros. Through the regular season, the infielder batted .264 (112-for-425) with 15 home runs and 55 RBI. This is the fourth postseason appearance for Gonzalez.
Gonzalez came up in the Cubs' system, signing with the club at 17 in 2006. The infielder reached Iowa in 2011 and hit .274 (54-for-197) though 60 games. Gonzalez was claimed off waivers by Boston that offseason and promptly traded to Houston for RHP Marco Durate.
NEW YORK YANKEES
Former I-Cubs
INF DJ LeMahieu - LeMahieu found a new home with the Yankees this year after spending nine seasons in Colorado. The 31-year-old leads New York with a .327 batting average (197-for-602) and 102 RBI - marks that rank second and 11th in the American League, respectively. LeMahieu collected his third All-Star selection this season and enters the postseason for the third-consecutive year.
LeMahieu was selected by the Cubs in the second round of the 2009 draft, and made his way to Iowa in 2011. The then-22 year old hit .286 (65-for-227) in 58 games.