2019 National League Division Series - Former I-Cubs and Recent Foes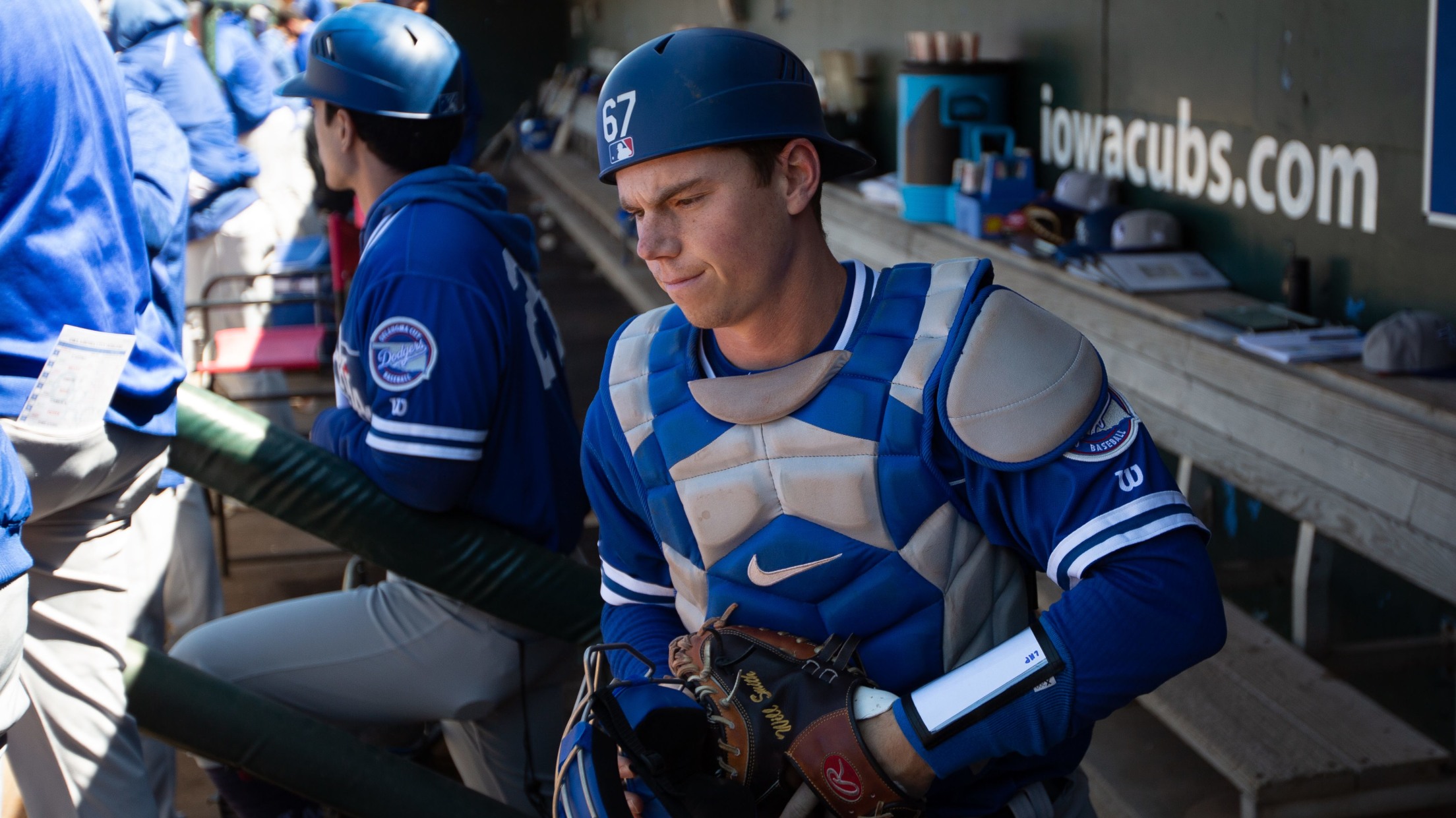 (Dylan Heuer)
It's a small world after all when it comes to baseball. Though Iowa Cub fans will have to endure their first October since 2014 without the Chicago Cubs to root for, the organization still has ties to the 2019 postseason. Three of the four National League Division Series teams have
It's a small world after all when it comes to baseball. Though Iowa Cub fans will have to endure their first October since 2014 without the Chicago Cubs to root for, the organization still has ties to the 2019 postseason. Three of the four National League Division Series teams have PCL affiliations - the Dodgers (Oklahoma City), Cardinals (Memphis) and Nationals (Fresno). Two players to crack postseason rosters are former I-Cubs, while 10 additional players faced the Iowa Cubs in 2019.
LOS ANGELES DODGERS
Former I-Cubs
LHP Rich Hill - Hill has been tabbed as the Dodgers' Game 4 starter, but it has been reported that he could also appear sooner out of the bullpen if needed. Hill, 39, missed nearly three months of the season with left forearm tightness, but has been able to battle back with 5.0 clean innings over his last two starts - good enough for the Dodgers to entrust him with a postseason roster spot. In 13 games with LA in 2019, Hill is 4-1 with a 2.45 ERA (16ER/58.2IP).
Hill appeared in parts of three seasons with Iowa (2005-06, '08) and four seasons with Chicago (2005-08), breaking through to the big leagues for the first time with the organization. The lefty holds the best career WHIP in Iowa franchise history (190+IP) with a 1.05 mark, and is third in ERA (190+IP) with a 2.97 clip.
Oklahoma City vs. Iowa
Several of the talented young Dodgers on the NLDS roster faced Iowa with Triple-A Oklahoma City this season, including catcher Will Smith ; infielders Matt Beaty and Gavin Lux ; and right-hander Dustin May.
At 21 years old, Lux terrorized the PCL, hitting .392 (78-for-199) with 13 homers and 398 RBI in 49 games. Lux added 33 walks compared to 42 strikeouts in his first stint at the Triple-A level. He had Iowa's number as he went 14-for-31 (.452) with six home runs and 12 RBI in eight games in the matchup. Lux earned a September call-up and hit .240 (18-for-75) in 23 regular-season games for LA.
May, 22, also rolled over Iowa during his 2019 rise from Double-A Tulsa to the big league roster. In his third Triple-A start on July 17, May held the I-Cubs to one run on six hits through 5.1 innings. He walked one and fanned eight - a Triple-A career high. May finished his minor league campaign with a combined 3.38 ERA (40ER/106.2IP) in 20 starts before his contract was selected by Los Angeles on August 2. He went 2-3 with a 3.63 ERA (14ER/34.2IP) in 14 games (4GS) in the regular season for the Dodgers.
ST. LOUIS CARDINALS
Former I-Cubs
OF Dexter Fowler - After seeing a dip in production in 2018, Fowler bounced back to hit .238 (116-for-487) with career highs in home runs (19) and RBI (67) with St. Louis this season, while finishing third on the team with 150 games played. Fowler is expected to lead off and play right field for St. Louis tonight in Atlanta.
The beloved former Chicago Cub makes his first postseason appearance since winning the World Series in 2016. Fowler logged a brief rehab stint win Iowa the same season, going 1-for-5 with a double and a walk in two games.
Memphis vs. Iowa
Four members of the Cardinals' Division Series roster faced Iowa with Triple-A Memphis this season - pitchers Génesis Cabrera and Ryan Helsley ; and outfielders Randy Arozarena and Harrison Bader.
Bader was dominant in a short series against the I-Cubs, going 6-for-11 (.545) with two doubles, three home runs and five RBI in just three games in August. The outfielder logged 16 games with the Redbirds in 2019 and hit .317 (20-for-63) with a 1.125 OPS. Through the MLB regular season, Bader batted .205 (71-for-54) in 128 contests.
Right-hander Helsley faced the I-Cubs twice, holding them to one hit in 4.0 scoreless frames. The 25-year-old made his major league debut for St. Louis this season and went 2-0 with a 2.95 ERA (12ER/36.2IP) in 24 big league games during the regular campaign.
WASHINGTON NATIONALS
Fresno vs. Iowa
Austin Voth and Fernando Rodney both pitched against Iowa in a three-game series with Fresno in 2019.
Voth, 27, started 12 games for the Grizzlies this season, going 3-5 with a 4.40 ERA (30ER/61.1IP). The righty made his last Triple-A start of the season against Iowa on June 13 and held the I-Cubs to three runs, two earned, through 7.0 innings. He walked one and fanned seven. Voth is 2-1 with a 3.30 clip (16ER/43.2IP) in nine regular-season games (8GS) with Washington.
Veteran right-hander Rodney suited up for Fresno after signing a minor league contract with the Nationals on June 4. In two games against Iowa, the 42-year-old allowed one run through 1.2 innings. After logging a 4.50 ERA (4ER/8.0IP) in nine games with the Grizzlies, Rodney's contract was selected by the Nationals on June 25. He went 0-3 with a 4.05 ERA (15ER/33.1IP) in 38 regular season games with Washington.