Rea, 2019 PCL Pitcher of the Year, Recalled by Chicago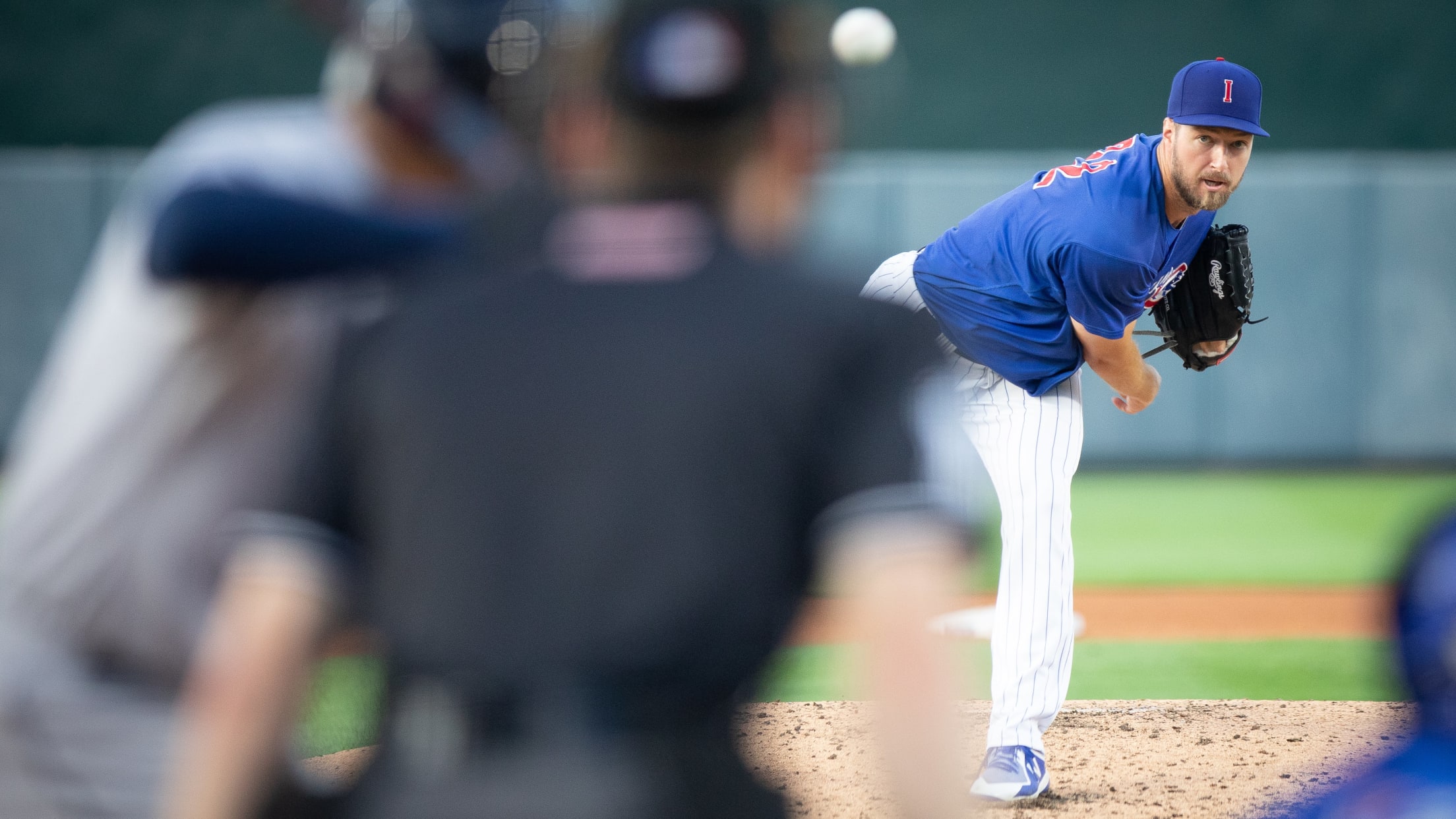 It has been four years since Colin Rea last made a Major League appearance. 1,461 days after the righty started for Miami on July 30, 2016 in St. Louis, Rea was recalled by Chicago from the club's South Bend Alternate Site Thursday. The 2019 Iowa Cub and reigning PCL Pitcher
It has been four years since Colin Rea last made a Major League appearance. 1,461 days after the righty started for Miami on July 30, 2016 in St. Louis, Rea was recalled by Chicago from the club's South Bend Alternate Site Thursday.
The 2019 Iowa Cub and reigning PCL Pitcher of the Year took the long road back after that day in St. Louis. In that start, he held the Cardinals to just one hit, walked none and struck out four, but exited the game after just 3.1 innings due to injury — one that ultimately led to Tommy John surgery in November of 2016. Rea didn't appear in another professional contest until May 22, 2018 in a rehab assignment for Double-A San Antonio.
After signing a minor league deal with Chicago, Rea spent all of 2019 in Iowa, where he put together one of the best campaigns for an I-Cub starter in club history. The PCL All-Star ended the season 14-4 with a 3.95 ERA in 26 starts. His win total led the PCL and tied an Iowa franchise record last matched in 1998. He recorded the second-best ERA in the league, while placing fourth in strikeouts with 120. His efforts earned him PCL Pitcher of the Year honors as he became just the second Iowa pitcher (Carlos Pimentel, 2015) to claim the award.
Rea, a Cascade, Iowa native, re-signed a deal with the Cubs this offseason. He has yet to make his Chicago Cubs debut.