August 5 Notes: Iowa Cubs vs. Toledo Mud Hens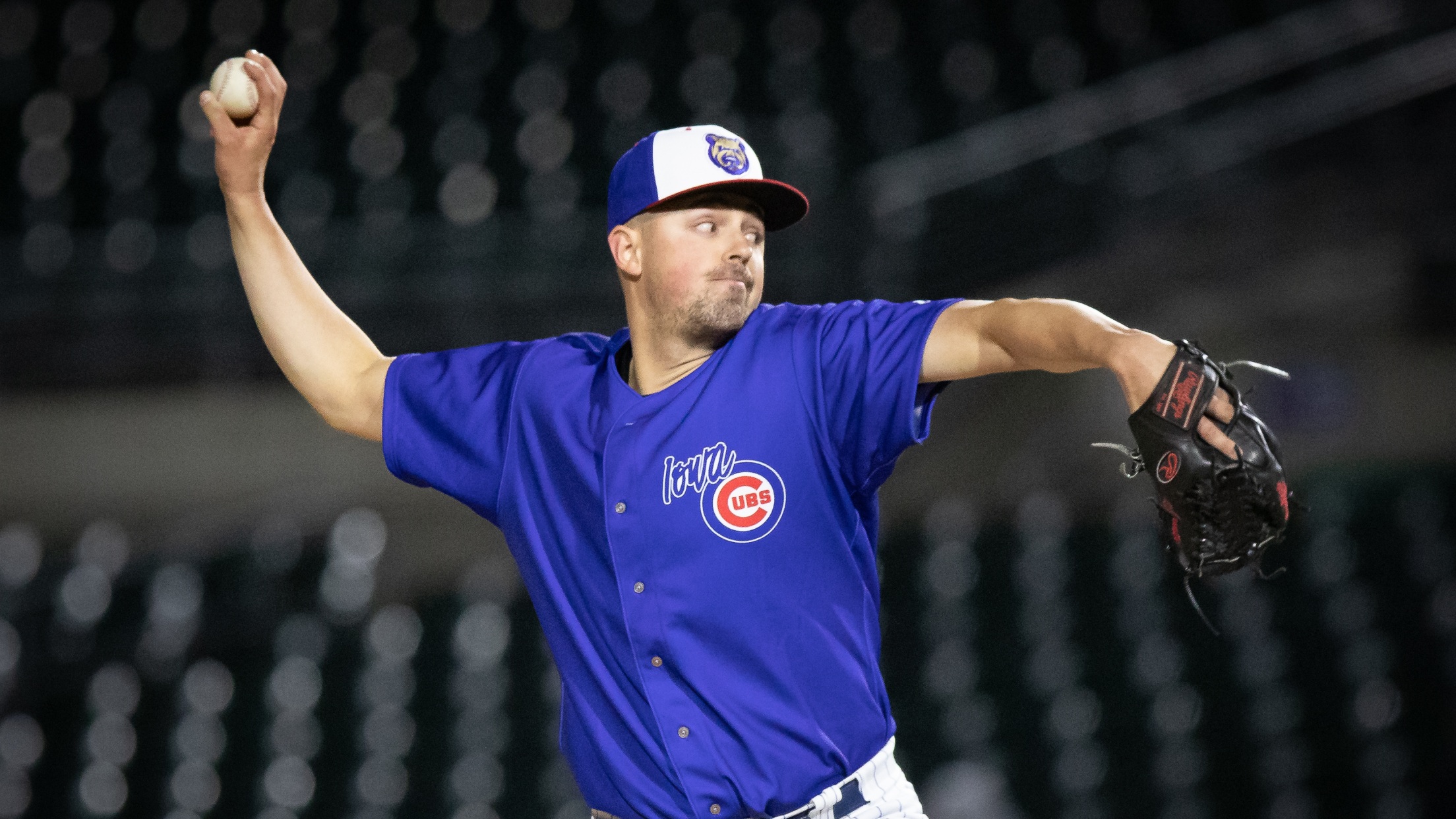 IOWA CUBS (46-56) vs. TOLEDO MUD HENS (51-50) Friday, August 5, 2022 • 7:08 PM • Principal Park • Des Moines, IA RHP Matt Swarmer (3-1, 2.74) vs. RHP Beau Brieske (0-2, 4.85)
IOWA CUBS (46-56) vs. TOLEDO MUD HENS (51-50)
Friday, August 5, 2022 • 7:08 PM • Principal Park • Des Moines, IA
RHP Matt Swarmer (3-1, 2.74) vs. RHP Beau Brieske (0-2, 4.85)
TONIGHT'S GAME: Iowa and Toledo will meet for game four of their current series tonight, with Toledo leading the series two games to one. The I-Cubs will send righty Matt Swarmer to the mound, set to make his first start since June 21 with Chicago against the Pittsburgh Pirates. Since then, the 28-year-old has pitched in eight games, all out of relief. Six of those games came with Chicago and two with Iowa, including on in the first game of this series against Toledo. On Tuesday night, Swarmer spun two innings, allowing two earned runs on four hits including two home runs, while walking one and striking out three. Opposite of Swarmer will be right-hander Beau Brieske set to make his second start on Major League rehab. Brieske has made 15 starts this year for Detroit, going 3-6 with a 4.19 ERA over that span. The 24-year-old landed on the 15-day injured list back on July 21 with right forearm soreness and started his rehab stint with Toledo back on July 29. In his start against Indianapolis on Sunday, the righty went three innings while allowing two earned runs on five hits and two walks, allowing one home run while striking out two. Brieske started against Iowa back on April 15 here at Principal Park, throwing five scoreless innings, allowing just two hits and two walks while striking out five.
JUST ANOTHER DAY: Darius Hill collected another multi-hit game last night, giving him 20 multi-hit games this year, tied for the team-lead on the active roster. Hill's 20 multi-hit games is tied with Jared Young for the team-lead, but Hill has recorded his in just 45 games played with Iowa, 40 less than Young has played with the I-Cubs. Yesterday's single in the third inning also extended his hitting streak to a career-high 11 games, surpassing his previous career high of 10 set earlier this year with Iowa from June 10-24. His two-hit game yesterday marked the sixth game on his 11-game streak in which he has recorded two or more hits, hitting .362 (17-for-47) with three runs scored, a double, a home run and 10 runs batted in over the stretch. The outfielder's recent hot streak has raised his average on the year with Iowa to .339, good for the team-lead.
CARRY THE LOAD: Narciso Crook has been on a different level over his last 14 games, hitting .359 (19-for-53) with 11 runs scored. He has clubbed four doubles, a triple and seven home runs, bringing in 20 runs along the way. The 27-year-old walked four times and was hit by a pitch, pumping his on-base percentage up to .414 over those 14 games. Crook has an RBI in nine of his 14 games and at least one hit in 13 of the 14 games. The outfielder went 2-for-4 with a run scored, a solo home run and a two-run single last night, giving him three runs batted in on the night. His home run gave him 18 on the year and his three RBI brought his total to 53, both good for the team-lead.
SWARM SEASON: After more than two months out of the rotation, Matt Swarmer will make a start for the Iowa Cubs today, his sixth of the year. Swarmer began the year with mixed duty, switching between starter and long reliever through the first month of the season. Beginning on May 10, however, he made three consecutive starts - all of five or more innings, and all of which saw him allow fewer than three runs. The performance culminated in a call-up to the big leagues, where he started his first five Major League games. After struggling in Chicago's rotation, he transitioned to bullpen duty there, and was eventually designated for assignment and outrighted Iowa on July 21. Coming into tonight's game, Swarmer has made eight consecutive relief appearances without a start - six for Chicago and two for Iowa. His last start came on June 21, and his last start for Iowa came a month earlier, on May 21. He enters tonight's game with a 2-1 record and a 3.20 ERA (9ER/25.1IP) as a starter with Iowa this year.
HEATING UP: After struggling through the majority of the season, infielder Trent Giambrone is off to a hot start this August. He was hitting just .204 at the end of July, but has gone 6-for-14 in the four games since. The six hits include two doubles and a home run and have resulted in three RBI and three runs scored. The run he drove in on Tuesday served as his first RBI since June 24, while his home run in game two of Wednesday's doubleheader was his first since May 25. Giambrone collected just one extra base hit in each of June and July after notching three in both May and April, meaning he has already matched his season high for extra-base hits in a month through just the first five days of August. Additionally, he's just one RBI away from matching his season high for runs driven in in a month, which he originally set in April and matched in June.
HELLO, GOODBYE: Iowa's pitching staff has seen a lot of turnover this week in the wake of the Major League trade deadline. Matt Dermody and Sean Newcomb were both recalled by the Cubs as part of yesterday's doubleheader in St. Louis, while Jonathan Holder and Raynel Espinal were added to the I-Cubs roster and are active for tonight's game. Holder joins the I-Cubs from Arizona after starting this season on the injured list. He has made just two appearances this year, both for the AZL Cubs, and has pitched just five total innings over the last two seasons combined. This will be his second stint with Iowa, as he appeared in one game and threw one inning for the I-Cubs in 2021. Espinal was traded to the Cubs on July 31 for Dixon Machado, and will make his Cubs organization debut when he pitches for Iowa for the first time. He's thrown 83.1 innings already this year, going 5-5 in 19 games (18 starts) for Triple-A Sacramento, where he earned an ERA of 5.29. When they take the mound for the first time, Holder and Espinal will become - in some order - the 42nd and 43rd pitchers to appear in a game for Iowa this season.
AGAINST TOLEDO: With their with win last night, Iowa climbed back in the current series against Toledo, trailing 2-1 now after losing each of the first two games. The win not only put them one game below the Mud Hens in the current series, but also one game back of Toledo in the season series, at 7-8. They moved to 6-3 against Toledo here at Principal Park this year and 7-8 against the Mud Hens all-time at Principal Park, going just 10-17 overall against Toledo over the last two years. With their three-run victory yesterday, Iowa grew the lead in the season scoring to four, at 75-71.
SHORT HOPS: Jackson Frazier has gone hitless over his last seven games, going 0-for-24 with 13 strikeouts over that span…last night marked Iowa's fourth win at home on a Thursday this year and just their fifth overall win on a Thursday, moving to 5-12 on the season…last night marked Iowa's 23rd comeback win of the season…Iowa has 12 pickoffs this year, with three (25%) of them coming in two of the last three games against Toledo.