Cohen, the Voice of the I-Cubs, to Call Premier 12 Tournament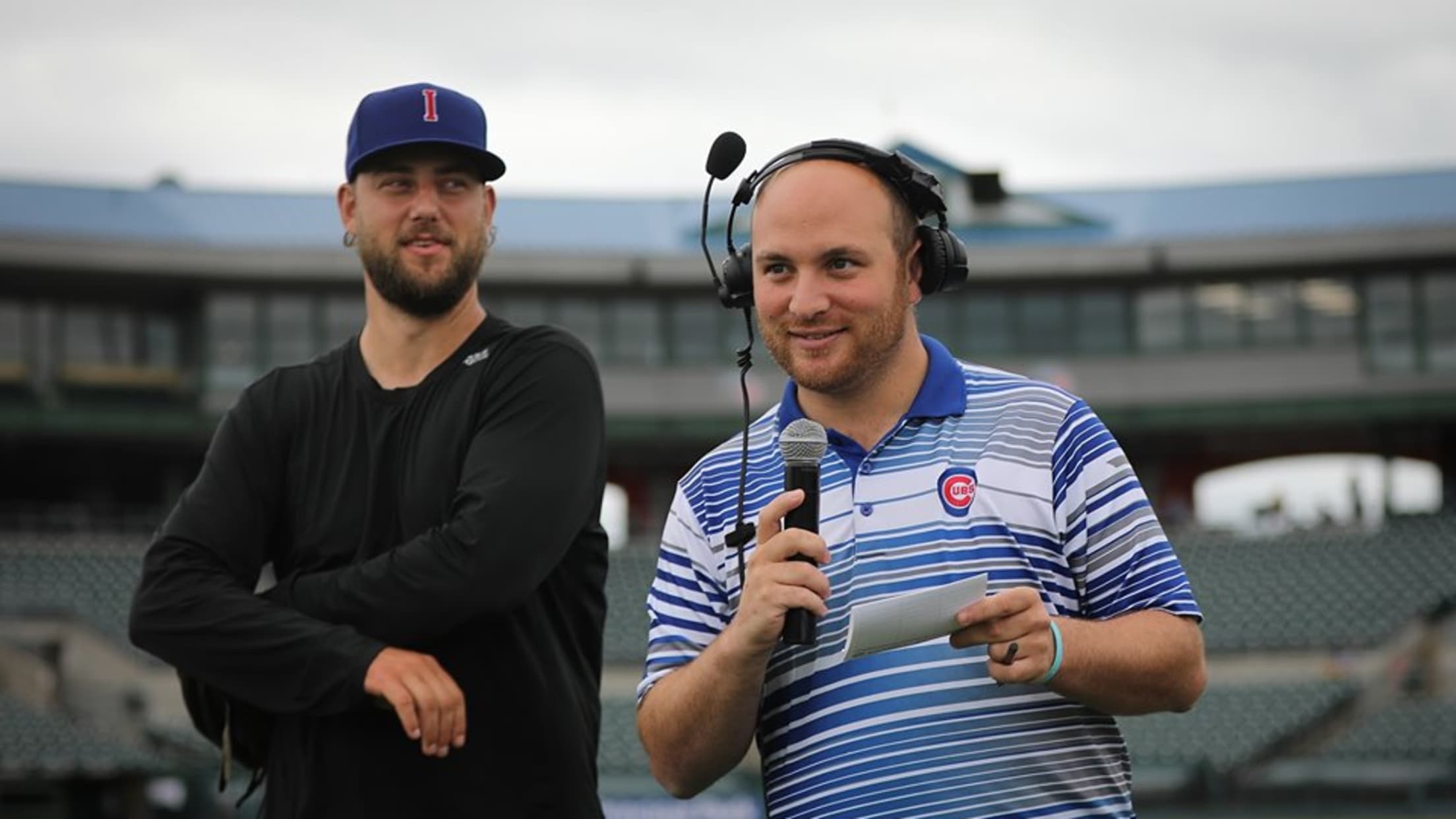 Following his second season behind the mic with the I-Cub and his 10th calling professional baseball games, Alex Cohen has been selected as one of the play-by-play broadcasters for the Premier 12 Tournament beginning on Saturday, Nov. 2. The tournament, comprised of teams from 12 countries, is the first qualifying
Following his second season behind the mic with the I-Cub and his 10th calling professional baseball games, Alex Cohen has been selected as one of the play-by-play broadcasters for the Premier 12 Tournament beginning on Saturday, Nov. 2. The tournament, comprised of teams from 12 countries, is the first qualifying event for the 2020 Tokyo Summer Games.
"It's an honor obviously, to be able to call these games," said Cohen. "I've worked hard to get to this point in my career. Being able to broadcast globally and be able to go to places like Taiwan is an incredible honor. It's something I'm very happy to do and that I'm looking forward to doing."
This is the second time Cohen has been invited to call the Premier 12 Tournament as he made his debut in 2015. The stakes, however, are higher this time around with a trip to the 2020 Olympic Games on the line.
Baseball - and softball - has been appeared sporadically in the Olympics. The sport first debuted in 1904, but was considered an exhibition sport through 1988. The 1992 Games were the first in which baseball was an official Olympic sport. Athletes competed in an eight-team tournament for five consecutive summer games before baseball was voted out after 2008. In 2016, the International Olympic Committee executive board voted to bring baseball and softball back to the 2020 Games in Tokyo.
The Premier 12 Tournament is divided into three groups of four. Playing in round-robin fashion, the top two teams from each group will advance to the Super Six round in Japan. Six teams, including a team from the host country, Japan, will eventually make the 2020 Games.
Countries to field teams and tournament locations are as follows. Cohen will travel to Taiwan to cover Group B, before heading to Japan for the Super Six round.
Group A (Estadio de Beisbol Charros de Jalisco, Mexico)
United States
Mexico
Netherlands
Dominican Republic
Group B (Taichung Intercontinental Stadium, Taiwan)
Japan
Chinese Taipei
Venezuela
Puerto Rico
Group C (Gocheok Sky Dome, Korea)
Korea
Cuba
Australia
Canada
Calling games internationally is just one of the many things Cohen is looking forward to. The food, the people and the environment also make the list.
"It's insane," said Cohen about the atmosphere of an international baseball tournament. "It's more of a European soccer atmosphere. The fans stand up with every pitch. They have the whistles. They have the clappers. They're loud. They're raucous."
On a personal note, Cohen's girlfriend, Tessa Chen, has roots in Taiwan. Cohen will get to spend time with her family during his stay.
"I'm looking forward to meeting that version of family. I've been trying to learn Taiwanese over the last month, but it hasn't really gone well," Cohen laughed. No one in the group speaks English, he explained.
In addition to Cohen, 15 former I-Cubs (listed below) are on a Premier 12 roster, including INF Phillip Evans, INF Dixon Machado and RHP Chi-Wei Hu from the 2019 squad. Each country's roster is comprised of 28 players that must be "a national of the country or region of the National Federation/Associated Member that is entering him". Fans can catch all the action live through YouTube TV.
*Years listed are seasons played with Iowa
USA
LHP Clayton Richard (2015-16)
MEXICO
INF Phillip Evans (2019)
INF Efren Navarro (2018)
C Roman (Ali) Solis (2017)
INF Christian Villanueva (2014-15)
DOMINICAN REPUBLIC
RHP Carlos Pimentel (2014-15)
CHINESE TAIPEI
RHP Chi-Wei Hu (2019)
VENEZUELA
LHP Felix Doubront (2014)
INF Dixon Machado (2019)
C Juan Apodaca (2012)
RHP Williams Pérez (2017)
PUERTO RICO
RHP Miguel Mejia (2016-17)
LHP Giovanni Soto (2016)
AUSTRALIA
RHP Ryan Searle (2012)
CANADA
LHP Rob Zastryzny (2016-18)
Fans can visit premier12.wbsc.org for more information about the tournament and to track the results of each group. Follow @voiceofcohen on Twitter for updates about his experience in Taiwan.