Happ Prepping for Another Big Season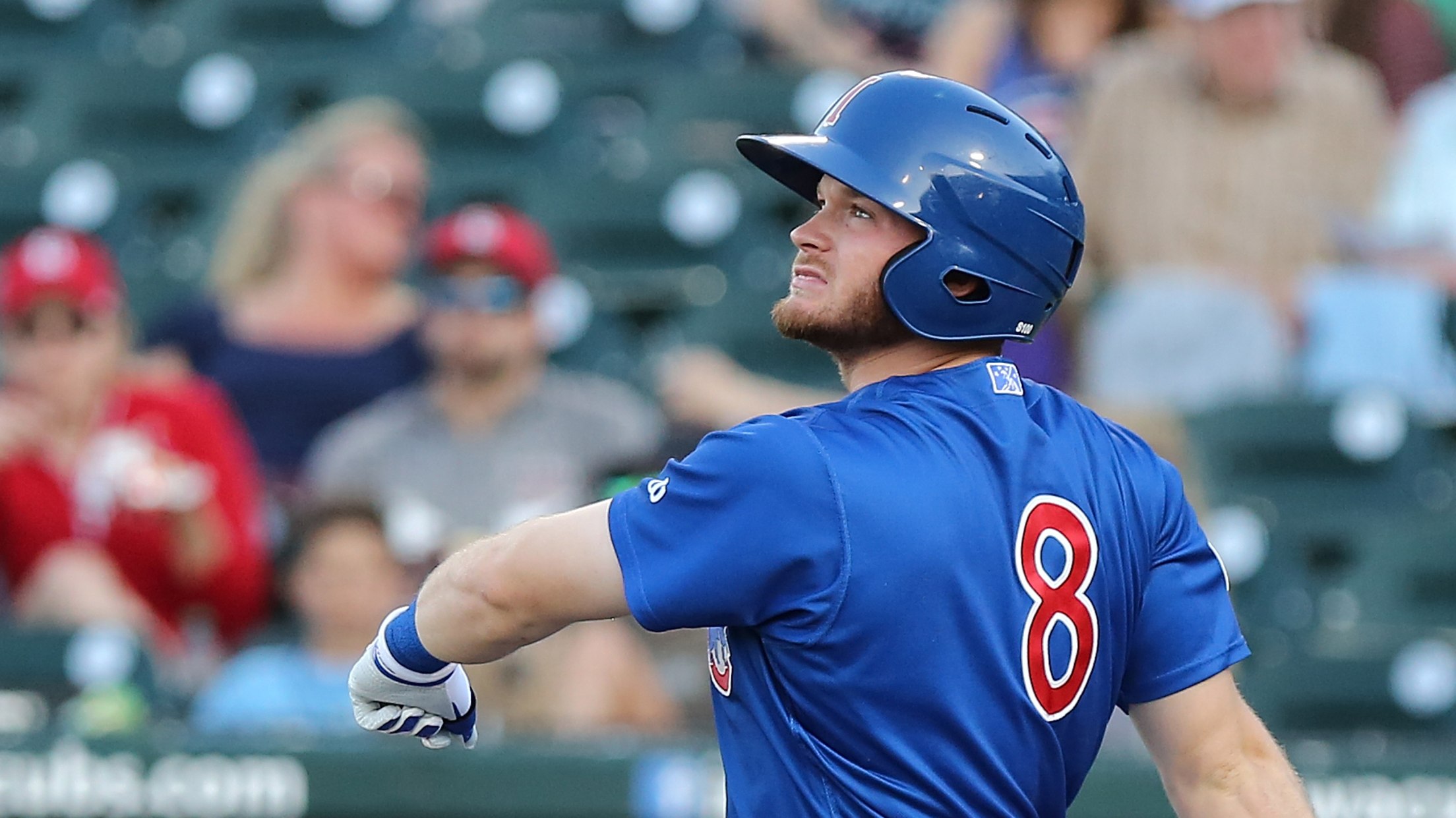 (Dylan Heuer)
At just 22 (now 23), Ian Happ burst on to the scene in Chicago in 2017. Beginning the year in Iowa, the utility man blasted nine home runs and hit for a .298 average (31-for-104) through 26 games before getting selected by Chicago on May 13. Happ's power translated with
At just 22 (now 23), Ian Happ burst on to the scene in Chicago in 2017. Beginning the year in Iowa, the utility man blasted nine home runs and hit for a .298 average (31-for-104) through 26 games before getting selected by Chicago on May 13. Happ's power translated with ease as he banged 24 home runs through the rest of the season in the big leagues (115G), while hitting for a .253 (92-for-364) average. We caught up with Happ in Mesa to talk about his success.
On his rapid ascent to the majors:
It was great to get up that quickly. I got a couple opportunities with a couple guys being down. It was just kind of perfect storm to get up there. To be able to perform well the first couple weeks and stay was great. To play the whole season with those guys; to learn a lot from them and to make a big progression was fantastic.
On his mentors in Chicago:
Last year, I learned a lot in the outfield from these guys. From Albert [Almora], Jon Jay and [Jason] Heyward. They taught me a lot. This year coming in, Will Venable, our new outfield coach, has been great. The drills, the little stuff that we've been doing, have really shown up on the field.
On the difference between this spring training and spring training in 2017:
Little bit more relaxed this offseason. Just to know that you have a spot and know that you're part of the team. Going through last season, I really understood what I needed to do to get my body ready and to prepare myself to make it through a full season. That was great. Just having that frame of mind; understanding what needed to be done.
On his utility role in Chicago:
It's something I've done my whole career, but for sure learning it at the big league level is a little bit different. Just the speed of the game, understanding different teams and different runners and the analytics of the positioning. It was great last year to be able to play a bunch of different spots and learn a bunch of spots. But yeah, this year being prepared to play different spots on the field is definitely advantageous to the team.
On hitting leadoff in spring:
I've been really comfortable there. There's a long way to go [in spring training]. We'll see what happens but for me, I've been really comfortable. I've embraced it. I'm enjoying hitting in that spot.