Columbus Scores Seven Unanswered Runs to Tie Series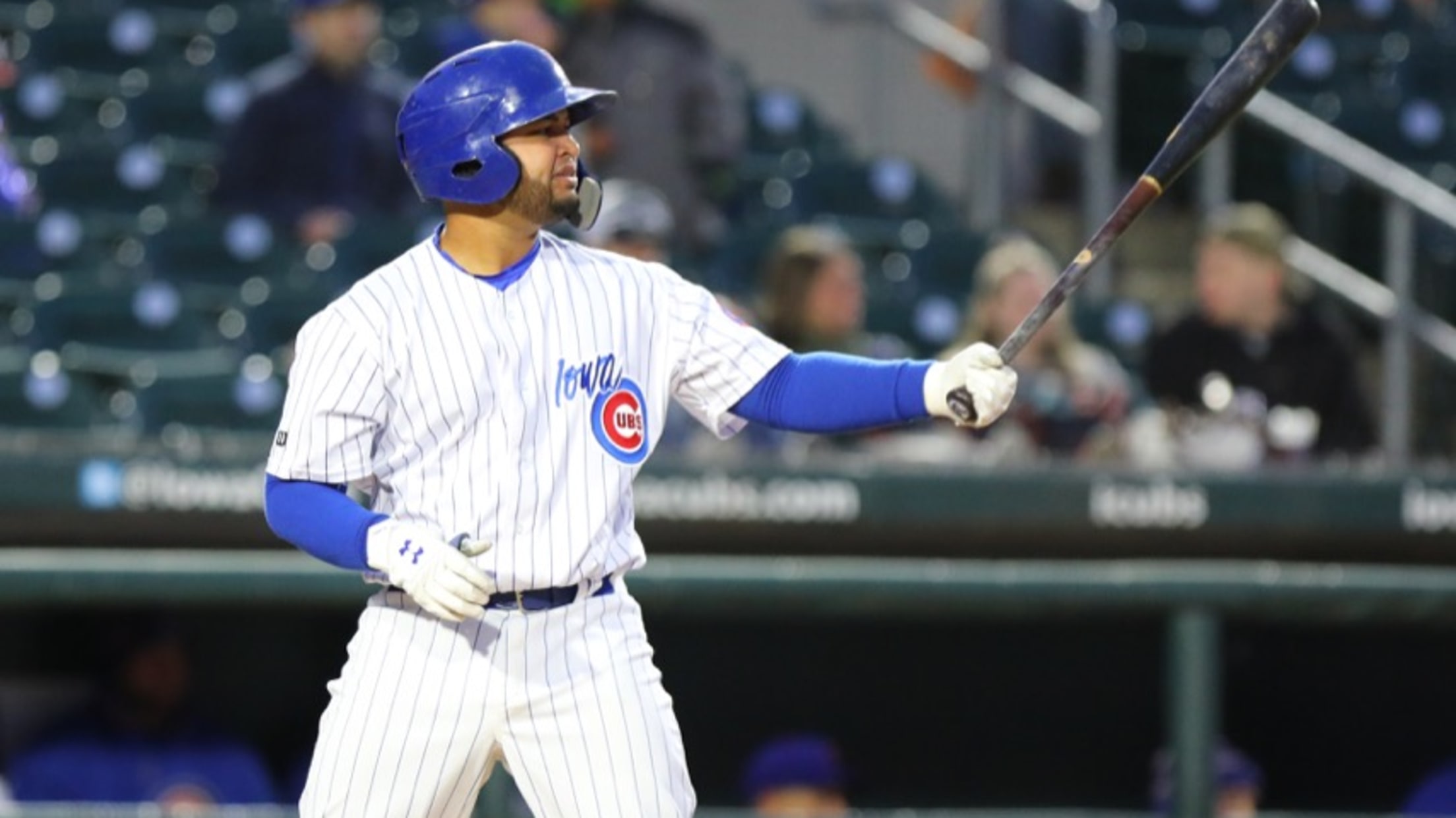 COLUMBUS, OH – The Iowa Cubs (27-37) surrendered seven unanswered runs to the Columbus Clippers (28-37) and fell 7-4, Wednesday at Huntington Park. Iowa got out to an early 4-0 lead, scoring four two-out runs in the second inning off of starter Kevin Herget. Tyler Ladendorf hit an RBI double
COLUMBUS, OH – The Iowa Cubs (27-37) surrendered seven unanswered runs to the Columbus Clippers (28-37) and fell 7-4, Wednesday at Huntington Park.
Iowa got out to an early 4-0 lead, scoring four two-out runs in the second inning off of starter Kevin Herget. Tyler Ladendorf hit an RBI double followed by an Erick Castillo single and Trayce Thompson finished off the scoring with a two-run shot.
Columbus would cut the lead in half in the third, when Alex Call hit a two-run homer of his own. They added a run in the fourth and three more in the fifth, knocking Cory Abbott out of the game after throwing just 4.2 innings.
Herget settled in, completing five innings of four-run ball while striking out five. He was relieved by Francisco Perez, who spun three scoreless innings while striking out six to keep Columbus in front.
The Clippers extended their lead to 7-4 when Nolan Jones hit a solo home run, his second in as many games this series. DJ Johnson allowed the tying run to come to the plate in the ninth inning, but struck out Thompson to complete the comeback and secure the 7-4 victory for Columbus.
POSTGAME NOTES:
• After three more home runs in tonight's game, Columbus has now hit eight home runs against Iowa pitching this series after hitting five last night in game one.
• Despite giving up two hits and a walk, Dakota Mekkes threw a scoreless frame tonight, lowering his ERA on the year with Iowa to 2.42.
• Nolan Jones has now hit three home runs in his last three games against Iowa, dating back to the final game of their last series, on Sunday, June 13.
Iowa and Columbus will face off for game three of the series tomorrow, with an early first pitch set for 11:05 am CT, Thursday at Huntington Park. For more information and tickets, visit www.iowacubs.com.