Storm Chasers Top I-Cubs in Second-Half Opener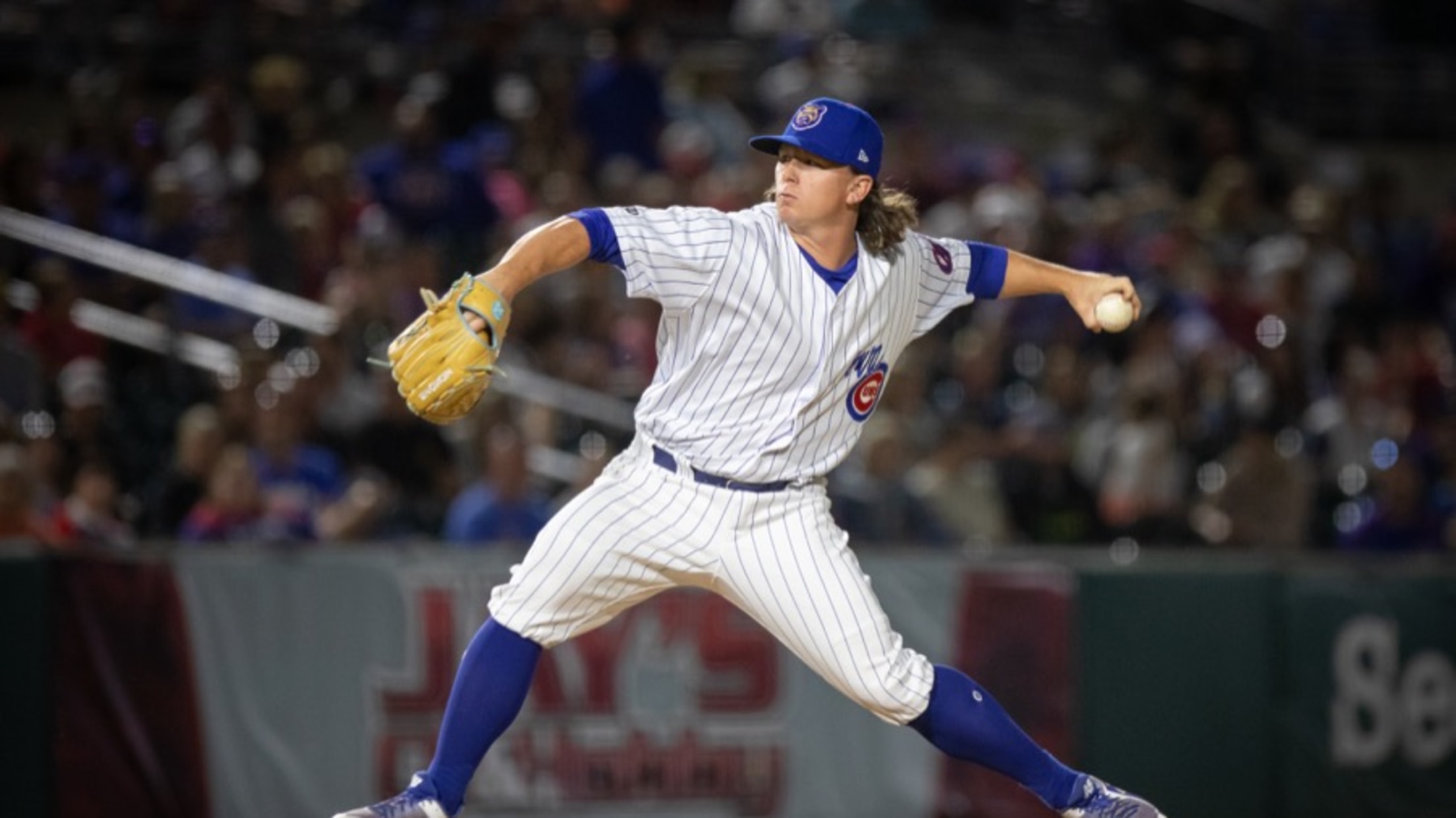 PAPILLION, NE – The Iowa Cubs (40-50) dropped their first game back from the All-Star break on Friday at Werner Park, falling to the Omaha Storm Chasers (46-44) by a final score of 9-1. The I-Cubs' offense wasted no time in kicking off their second half, and they collected their
PAPILLION, NE – The Iowa Cubs (40-50) dropped their first game back from the All-Star break on Friday at Werner Park, falling to the Omaha Storm Chasers (46-44) by a final score of 9-1.
The I-Cubs' offense wasted no time in kicking off their second half, and they collected their first run of the game in the first two at-bats of the evening. Dixon Machado led off with a double and Nick Madrigal drove him in in his first plate appearance since resuming his Major League rehab assignment.
Omaha's bats were ready too, however. Cam Sanders got the first out on his first pitch of the ballgame, but walked the next two batters ahead of Brewer Hicklen, who put the Storm Chasers on top with a three-run home run. Dairon Blanco followed that up with a solo shot of his own in the next at-bat, giving Omaha a 4-1 lead after the first.
The Storm Chasers kept adding on in the second, plating two more on three singles and a sacrifice fly. That brought the score to 6-1, where it would stay until the sixth inning. With two outs in the inning, Michael Massey launched Omaha's third home run of the game with a man on, making it 8-1 in favor of the Storm Chasers.
Meanwhile, Omaha's bullpen kept Iowa's bats in check after the first inning. The I-Cubs put at least one man on in six of the final eight innings, but couldn't get them home.
After Drew Waters added one more run for Omaha on a home run in the eighth, Gabe Speier sent the I-Cubs down in order in the ninth, locking down game one of the series for the Storm Chasers by a final score of 9-1.
POSTGAME NOTES:
Jackson Frazier extended his hitting streak to a season-high ten games, which is two games shy of his career high and four games shy of the I-Cubs' season high.
Cam Sanders lasted just two-thirds of an inning and was credited with the loss, moving him to 1-6 on the year with Iowa. He is the only player on the active roster with more than three losses.
Matt Mervis went 1-for-4 with a double in his first game with Iowa this season. He now has five hits in four career games at Triple-A.
Dakota Mekkes pitched 1.1 scoreless innings. He has not allowed a run in 4.1 innings since returning from the developmental list on July 6.
Iowa will continue their four-game series against Omaha tomorrow. First pitch between the I-Cubs and the Storm Chasers is set for 5:05. For more information and tickets, visit www.iowacubs.com.