Iowa Falls to Omaha in Walk-Off Fashion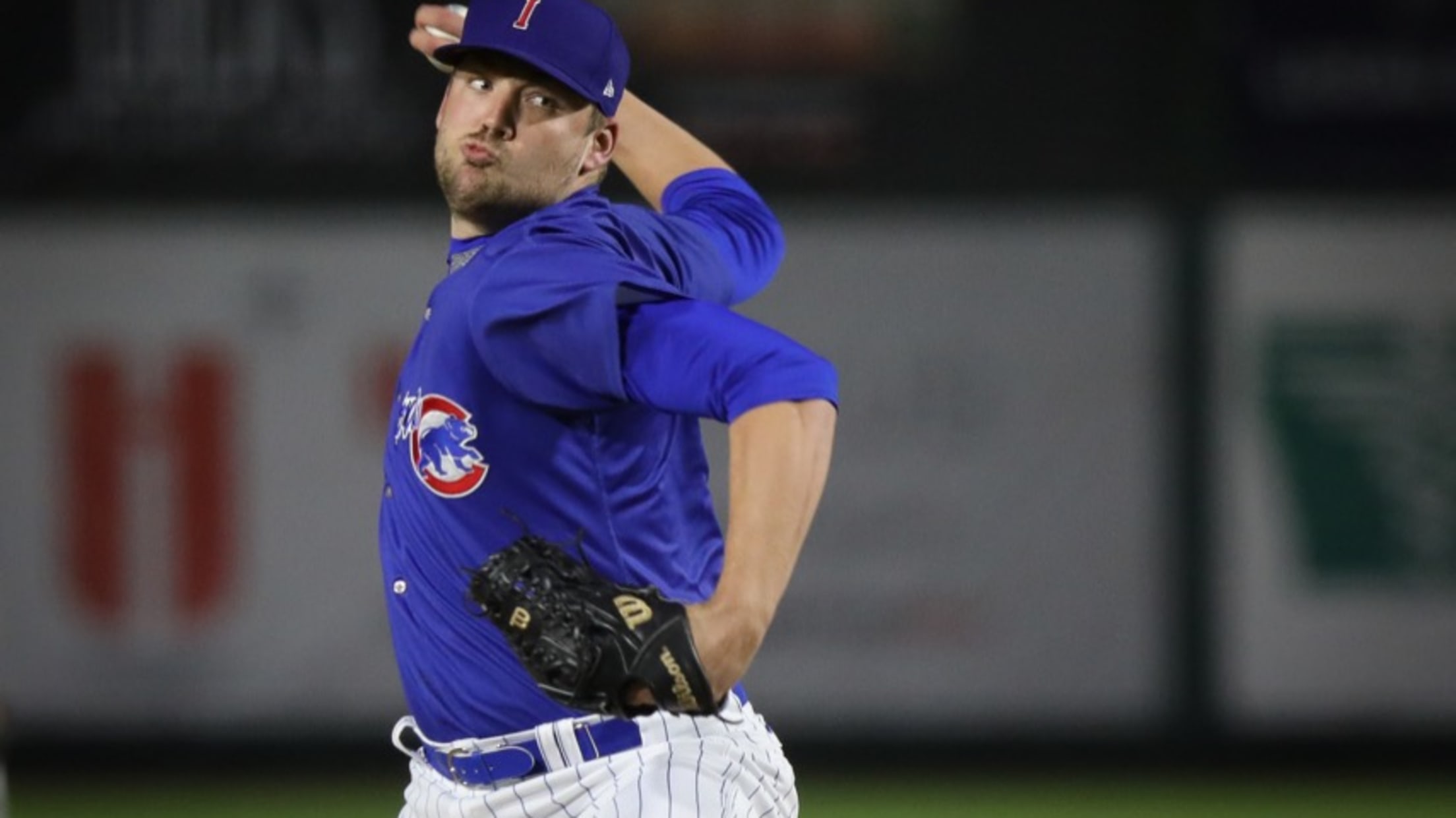 PAPILLION, NE – The Iowa Cubs (9-14) lost their ninth straight game by giving up a walk-off home run in the ninth inning to fall 5-3 to the Omaha Storm Chasers (17-7), Tuesday at Werner Park. Iowa got on the board first when Ian Miller hit a sacrifice fly to
PAPILLION, NE – The Iowa Cubs (9-14) lost their ninth straight game by giving up a walk-off home run in the ninth inning to fall 5-3 to the Omaha Storm Chasers (17-7), Tuesday at Werner Park.
Iowa got on the board first when Ian Miller hit a sacrifice fly to score Andrew Romine from third base. Dee Gordon followed that with an RBI single, bringing in Tony Wolters to give Iowa a 2-0 lead in the third inning.
Omaha didn't trail for long, as they put up three runs in the bottom half of the inning on a throwing error by Strange-Gordon, an RBI-single from Ryan McBroom and a bases loaded walk from Sebastian Rivero.
Trayce Thompson evened the score at three when he hit a solo shot in the sixth inning off of Eddie Butler. Dakota Mekkes and Trevor Megill kept the game tied 3-3, combining to toss 3.1 scoreless innings of relief.
With two outs in the bottom of the ninth inning, Ryan O'Hearn broke the tie with a two-run blast off of Ryan Meisinger to give Omaha the walk-off victory over Iowa by a score of 5-3.
POSTGAME NOTES:
• Trayce Thompson's sixth inning home run was the first long ball Iowa has hit since Sunday, May 23, against Omaha at Principal Park.
• Adrian Sampson tied his season long, pitching 4.2 innings tonight in his second start of the year with the I-Cubs. The righty surrendered three runs on seven hits while walking two and striking out five.
• Dakota Mekkes lowered his ERA to 2.19 with Iowa after tossing two more scoreless innings in tonight's game. The righty allowed just one hit and one walk, while striking out three batters over his two innings of work.
Iowa and Omaha are set to face-off for game two of the six-game set at Werner Park on Wednesday. First pitch between the two teams is set for 7:05 pm. For more information and tickets, visit www.iowacubs.com.