Iowa Outlasts St. Paul in Opener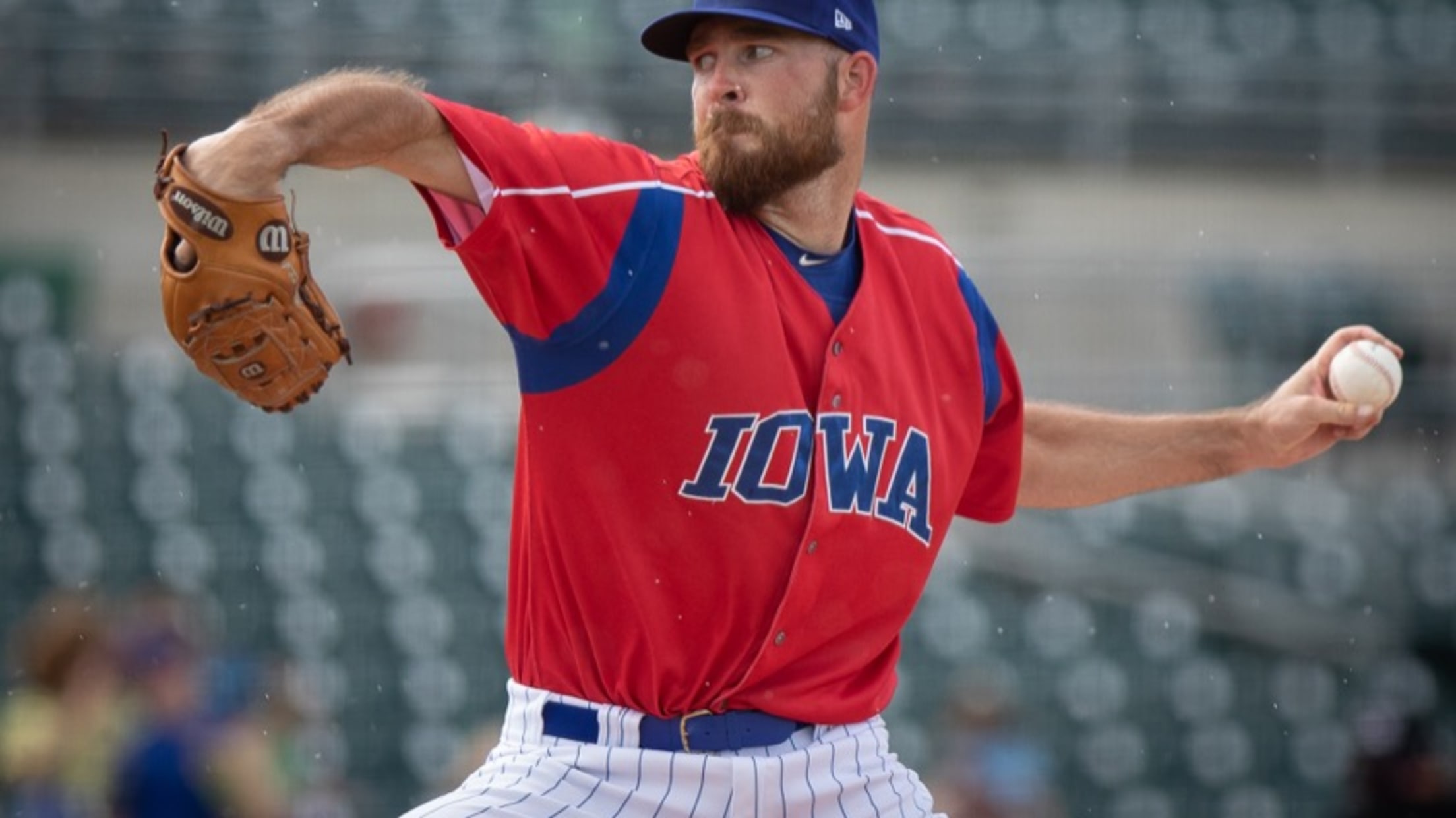 ST. PAUL, MN – The Iowa Cubs (12-23) started their road trip off with a 3-1 win over the St. Paul Saints (17-20) in the series opener on Tuesday at CHS Field. The I-Cubs got the action started right away in the top of the first, with Nick Martini and
ST. PAUL, MN – The Iowa Cubs (12-23) started their road trip off with a 3-1 win over the St. Paul Saints (17-20) in the series opener on Tuesday at CHS Field.
The I-Cubs got the action started right away in the top of the first, with Nick Martini and Trayce Thompson taking back-to-back walks ahead of Michael Hermosillo, who smacked an RBI double to give Iowa an early 1-0 lead. From there, Taylor Gushue took the I-Cubs' third walk of the inning, and then Abiatal Avelino drove in another run on a fielder's choice, putting Iowa up 2-0 at the end of the frame.
The game settled into a pitcher's duel from there. After Jhoan Duran surrendered the two runs in the first inning, Bryan Sammons shut the I-Cubs down for the next five innings. Iowa managed just one hit off the righty - a solo home run off the bat of Hermosillo in the fifth.
The I-Cubs' pitching staff was lights-out too, however. Joe Biagini pitched a 1-2-3 first in his return to the field after nearly three weeks off due to injury, and thenScott Effross and Jake Jewell combined for five shutout innings. The two relievers allowed just one hit and one walk and punched out eight batters total.
The Saints made some noise in the bottom of the eighth, loading the bases for Brent Rooker, who took a walk to put the Saints on the board. That was all they could get done against Iowa, however, and the I-Cubs came out on top of game one by a final score of 3-1.
POSTGAME NOTES:
• Scott Effross earned the win tonight - his first at Triple-A. He is now 1-2 in three games for the I-Cubs.
• The I-Cubs took a season-high nine walks in tonight's game. Their previous high was eight, which they last achieved on May 21 against Omaha.
• Michael Hermosillo went 2-for-4 with a double and a home run. He has reached base safely in nine of ten games he's played for Iowa, including each of the last eight.
• Kyle Ryan picked up his first save of 2021 in tonight's game after pitching 1.1 scoreless innings and allowing only one hit. His ERA is down to 2.04 in Triple-A this season.
Iowa will face off with the Saints again tomorrow for game two of the six-game series. First pitch between the two teams is set for 7:05 pm. For more information and tickets, visit www.iowacubs.com.