Omaha Uses the Long Ball to Sink Iowa 8-5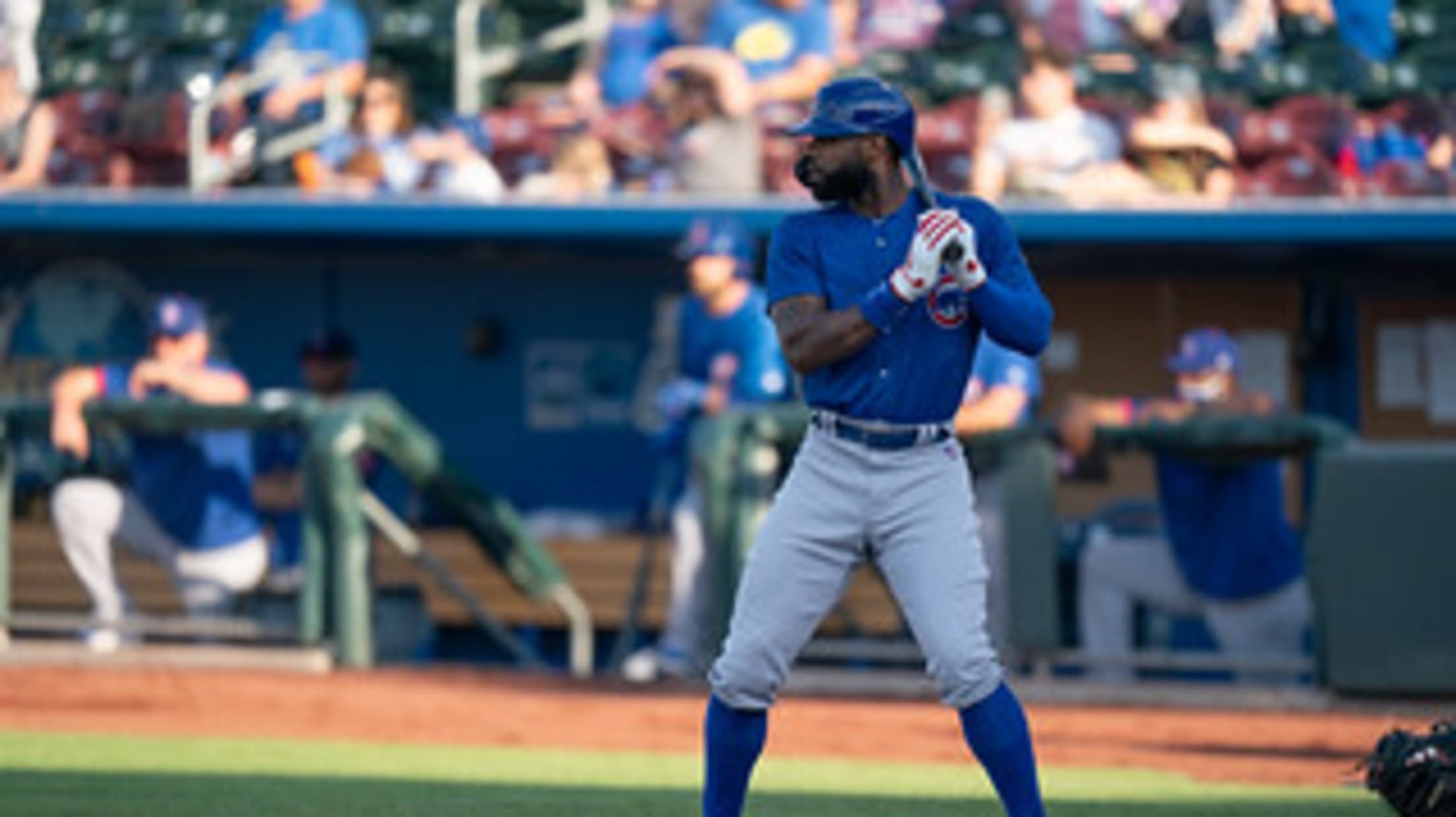 PAPILLION, NE – The Iowa Cubs (10-15) gave up four home runs and fell 8-5 to the Omaha Storm Chasers (18-8), Thursday at Werner Park. Jason Heyward got the offense started with a solo home run to center field to give Iowa a 1-0 lead in the top of the
PAPILLION, NE – The Iowa Cubs (10-15) gave up four home runs and fell 8-5 to the Omaha Storm Chasers (18-8), Thursday at Werner Park.
Jason Heyward got the offense started with a solo home run to center field to give Iowa a 1-0 lead in the top of the third inning. In his second major league rehab game with Iowa, Heyward went 2-for-3 with a home run.
Robert Stock was named the starter for Iowa, getting just the eighth start of his professional career. He was perfect through three innings, including two strikeouts. Unfortunately for Iowa, the Storm Chasers would go on to take the lead by putting up crooked numbers in each of the next three frames.
Trailing 1-0, Omaha broke it open in the middle innings, using four home runs over three innings to put up all eight of their runs, including two long balls and four runs batted in from Bubba Starling.
Trayce Thompson started Iowa's comeback attempt by crushing a 454 foot solo shot in the sixth inning for his second home run of the series. Iowa continued to chip away at the deficit, adding three more runs in the seventh, but ultimately it wasn't enough as the Storm Chasers held off Iowa to win 8-5.
POSTGAME NOTES:
• Iowa stranded a base runner in every inning except the third and the ninth. They left nine men on base in tonight's game.
• Trayce Thompson went 2-for-4 with a run scored, a double, a home run, two runs batted in and a walk hitting out of the cleanup spot for Iowa.
• Michael Rucker allowed six earned runs on three home runs in his two innings of work. Three home runs is the most Rucker has ever given up in a single game in his career.
• Anthony Swarzak closed out the I-Cubs in the top of the ninth with an immaculate inning, striking out the side on nine pitches. It marked Swarzak's second save of the season.
Iowa and Omaha are set to face-off for game four of the six-game set at Werner Park on Friday. First pitch between the two teams is set for 7:05 pm. For more information and tickets, visit www.iowacubs.com.