Omaha Takes Series Finale at Principal Park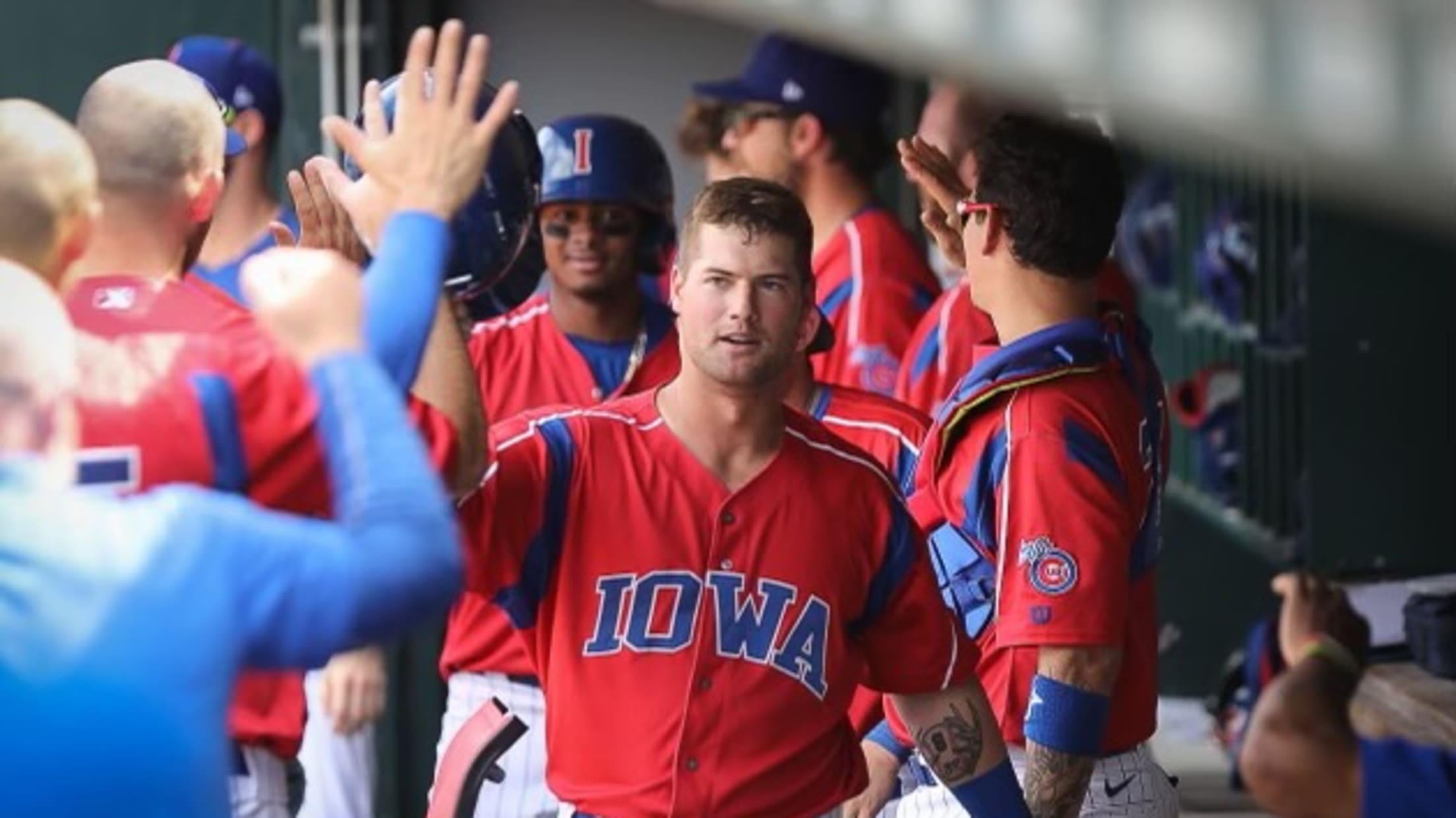 DES MOINES – The Iowa Cubs (9-7) couldn't climb all the way back to beat the Omaha Storm Chasers (10-7), as they dropped the series finale by a score of 7-5, Sunday at Principal Park. Omaha jumped on Iowa's starter Alec Mills for five runs in just 1.2 innings of
DES MOINES – The Iowa Cubs (9-7) couldn't climb all the way back to beat the Omaha Storm Chasers (10-7), as they dropped the series finale by a score of 7-5, Sunday at Principal Park.
Omaha jumped on Iowa's starter Alec Mills for five runs in just 1.2 innings of work. Mills, who was making a major league rehab start with the I-Cubs, threw 51 pitches for Iowa. He surrendered five earned runs on seven hits with one walk, one strikeout and allowed one home run.
Taylor Gushue and Trayce Thompson led off the second inning with back-to-back doubles to get Iowa on the board. Jose Lobaton came up next and hit his second home run of the series, a two-run shot to cut Omaha's lead to 5-3.
Hunter Dozier added to the Storm Chaser's lead with a double in the top of the fourth inning scoring Edward Olivares. The game stayed locked at 6-3 until the home half of the seventh inning.
In his first career Triple-A at-bat, Jacob Olson cut the Iowa deficit to one with a two-run shot to dead center field. Michael Rucker, Jake Jewel, Kyle Ryan and Ryan Meisinger kept the I-Cubs in the game, with 7.1 innings of strong relief, allowing just two runs over that span.
Edward Olivares registered his fourth hit of the game in the ninth inning as he hit a solo home run to pad Omaha's lead. Gabe Speier closed out the game with a perfect ninth inning for Omaha, securing the 7-5 victory for the Storm Chasers in the series finale.
POSTGAME NOTES:
• Taylor Gushue registered his fourth double of the season as part of a 2-for-4 effort in today's game. His two hits give him seven multi-hit efforts on the season, enough to lead the I-Cubs.
• Jacob Olson homered on the first pitch he saw in his Triple-A career. It was Olson's only at-bat, as he came into the game in the seventh inning as a defensive replacement.
• Kyle Ryan spun 2.1 innings of scoreless ball for Iowa, allowing just one hit over that span. Ryan threw 26 of his 37 pitches for strikes and registered four strikeouts against the Storm Chasers.
Iowa has the day off tomorrow, but returns to Principal Park on Tuesday, May 25, to play host to the St. Paul Saints. The six-game set will be the second of the season between the two teams, as they split the first six games at CHS Field. For more information and tickets, visit www.iowacubs.com.