Three-Run Ninth Sinks Iowa for Fifth Straight Loss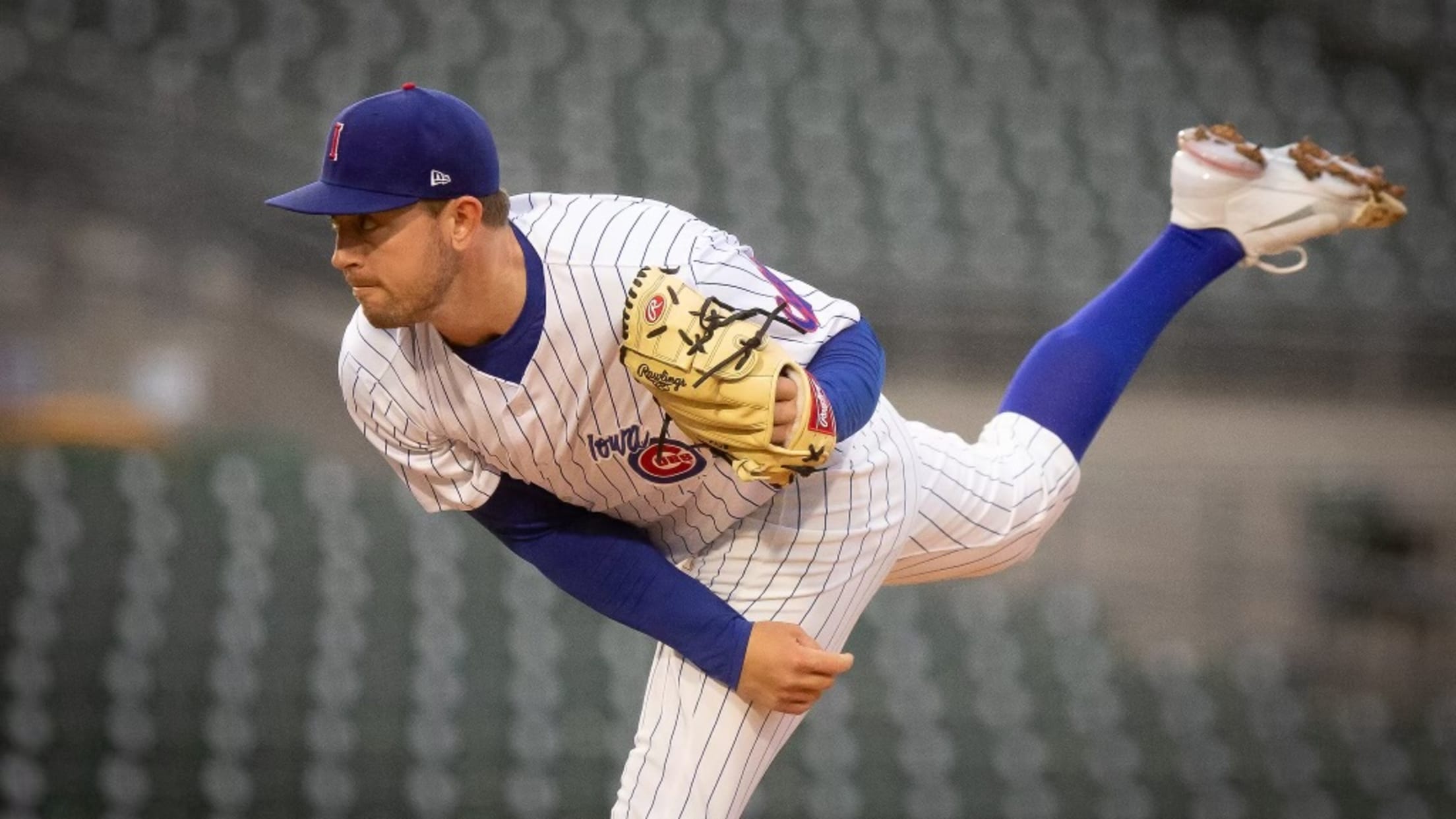 DES MOINES – The Iowa Cubs (9-10) lost a close game to St. Paul (10-11) on Thursday at Principal Park, falling 4-2 on a ninth-inning rally by the Saints. They now trail in the series 3-0. Adrian Sampson had a solid outing in his first start of the season, allowing
DES MOINES – The Iowa Cubs (9-10) lost a close game to St. Paul (10-11) on Thursday at Principal Park, falling 4-2 on a ninth-inning rally by the Saints. They now trail in the series 3-0.
Adrian Sampson had a solid outing in his first start of the season, allowing two hits and no runs through his first four innings of work. He ran into a bit of trouble in the fifth, giving up three hits and eventually a run, but finished with no decision.
On the other side, St. Paul starter Jhoan Duran kept the I-Cubs quiet through the first four innings as well. Iowa's only hit came off the bat of Abiatal Avelino, who singled in the first, and Duran walked two, but otherwise struck out eight batters.
The I-Cubs offense finally got on the board in the bottom of the sixth. Sergio Alcántara walked to lead off the inning and Avelino followed it up with a double, then Trayce Thompson tied the game with an RBI single. Vance Vizcaino, making just his second career start at Triple-A, put the I-Cubs ahead 2-1 with a single, which drove in Avelino.
Iowa's bullpen held onto the lead through the late innings, with righty Michael Rucker throwing two-and-a-third perfect innings and striking out six of the seven batters he faced. Jake Jewell got into a little trouble in the eighth, surrendering a single and two walks to load the bases, but stranded all three to preserve the lead heading into the top of the ninth.
The Saints rallied late, however, loading the bases on a single and two consecutive hit batters off of Adam Morgan. Tzu-Wei Lin and Tomás Telis then put St. Paul ahead with a pair of back-to-back RBI singles, and the Saints added an insurance run on a throwing error from pitcherAdam Morgan.
The I-Cubs attempted a comeback in the bottom of the inning, with Andrew Romine and Josue Huma both hitting singles, but they couldn't push a run across. Iowa has now lost five in a row, their longest losing streak of the season.
POSTGAME NOTES:
• Abiatal Avelino went two-for-four with a double and a run tonight. He is now hitting .294 on the season.
• Sergio Alcántara halted his season high hitting streak at eight games tonight with an 0-3 performance, but he did walk twice. His .493 OBP leads Iowa hitters (min. 10 at-bats).
• Andrew Romine ended an 0-for-18 slump with a bunt single in the ninth, his first hit since May 20.
Iowa will look for their first win of the series in game four tomorrow night with first pitch between the two teams set for 7:08 pm. For more information and tickets, visit www.iowacubs.com.