September 16 Game Notes: Iowa Cubs vs. St. Paul Saints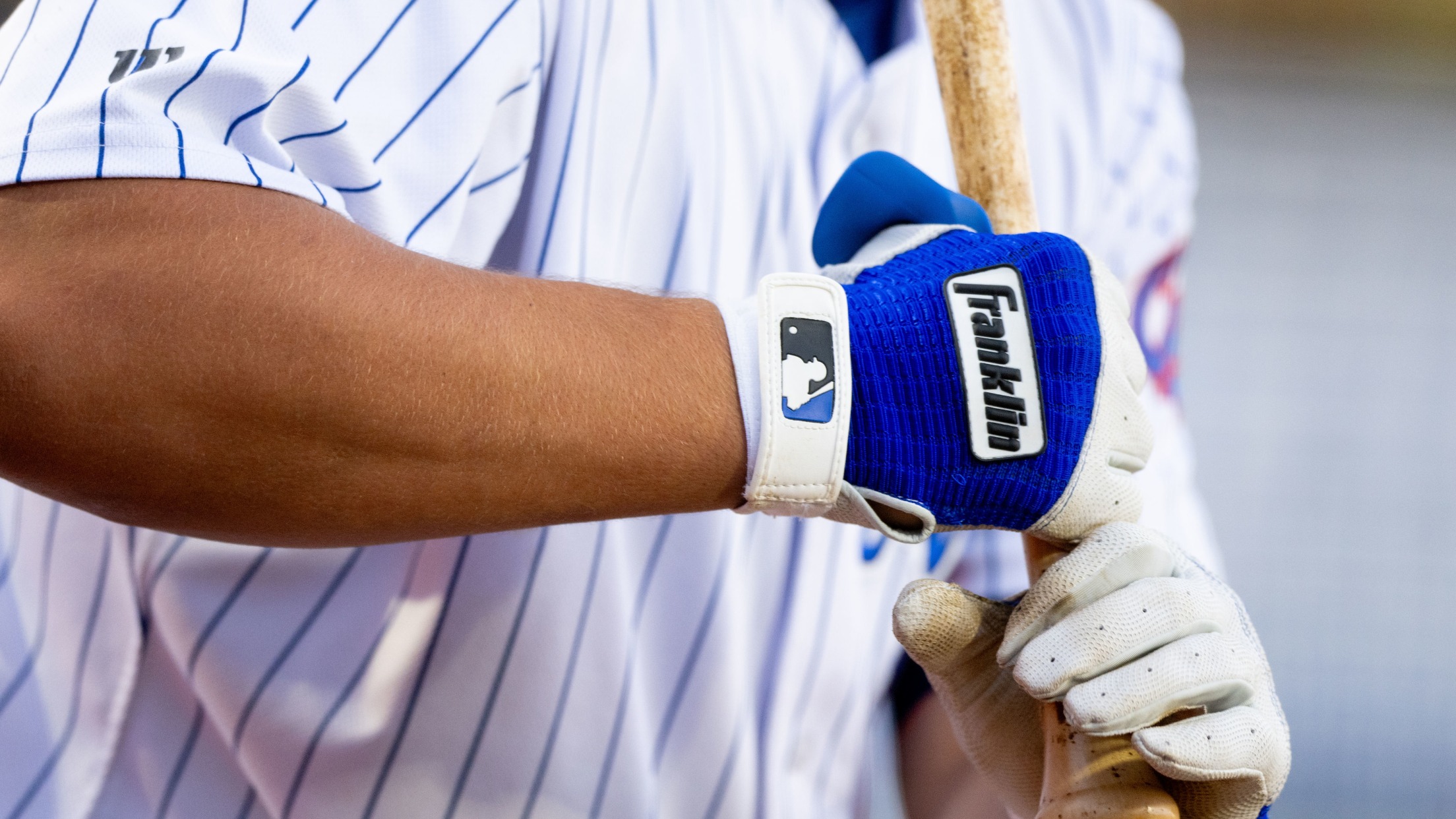 IOWA CUBS (77-62) vs. ST. PAUL SAINTS (80-61) Saturday, September 16 • 6:08 PM • Principal Park • Des Moines, IA RHP Caleb Kilian (7-2, 4.46) vs. RHP Patrick Murphy (6-2, 3.30)
IOWA CUBS (77-62) vs. ST. PAUL SAINTS (80-61)
Saturday, September 16 • 6:08 PM • Principal Park • Des Moines, IA
RHP Caleb Kilian (7-2, 4.46) vs. RHP Patrick Murphy (6-2, 3.30)
TONIGHT'S GAME: With three straight wins, Iowa enters tonight's game with a chance to win the series. Tasked with getting their fourth straight win will be right-hander Caleb Kilian taking the ball for Iowa. Kilian comes into tonight's contest with a 7-2 record and 4.46 ERA, allowing 54 earned runs on 112 hits and 34 walks. He has struck out 83 batters over his 109.0 innings pitched, allowing opponents to hit .267 against him. In three games (two starts) against the Saints this year, Kilian is 1-0 with a 3.77 ERA, allowing six earned runs on 15 hits and three walks, striking out seven batters over 14.1 innings pitched. Opposite of Kilian will be Patrick Murphy toeing the rubber for St. Paul, set to make his third start in his 41st game of the season. In his first 40 games with the Saints, Murphy is 6-2 with a 3.30 ERA, allowing 28 earned runs on 69 hits and 46 walks, striking out 89 batters over his 76.1 innings pitched. He has limited opponents to a .243 batting average against him, including holding Iowa to a .185 average in five games. Over those five games, all relief appearances, Murphy is 0-0 with a 1.13 ERA, allowing just one earned run on five hits and six walks, striking out 12 in 8.0 innings pitched. He has converted both of his save opportunities against Iowa and finished each of the five games he has come into, pitching in a much different role against the I-Cubs tonight.
TWO FOR A PERFECT FOUR: Ben Brown and Cam Sanders were lights out for the I-Cubs last night. They combined to throw 4.0 perfect innings. Brown entered the game in the third inning going one-two-three with a groundout and two strikeouts. In his second inning of work, it was another perfect inning getting two groundouts and another strikeout. Sanders took care of the fifth and six innings. He got out of his first inning with a groundout, strikeout and flyout. Sanders closed his day with a strikeout and two groundouts. Sanders' work earned him his seventh win of the season, now sharing the team lead with Bailey Horn and Caleb Kilian. In five of his six appearances this September, Sanders has not earned a run. For Brown, he has not allowed a run in four of his five outings.
GOOD REHABBING: Brandon Hughes and Nick Burdi are both with the I-Cubs on Major League rehab assignments, they each tossed an inning last night. Hughes allowed two hits and one walk but did not allow a run. He struck out one hitter in his inning of work. Burdi gave up no hits or runs while walking one hitter and striking out two. Hughes started his rehab with Iowa on September 3. In five appearances, he is 1-0 with a 5.06 ERA after allowing three runs on seven hits across 5.1 innings. The lefty has walked four hitters compared to striking out six. For Burdi, last night was his fifth rehab outing. In his 5.0 innings of work, he's given up one run on two hits for a 1.80 ERA. Burdi has struck out eight hitters and walked three. Both pitchers will continue their MLB rehab as the series continues.
TALE OF TWO STARTS: Since returning from Chicago on August 15, Caleb Kilian has had back-and-forth results in his five outings. His first two starts back on August 19 and 25, he combined to allow just two earned runs over 10.2 innings pitched, allowing 11 hits while striking out 10 batters combined to just one walk. In his next two starts, he allowed a combined 13 earned runs over 5.1 innings pitched, surrendering 13 hits and three walks compared to four strikeouts. Over his two starts last week against Omaha, the 26-year-old had two very different outings. On September 6, he allowed six earned runs on five hits including one home run and two walks. He did all of that in just one inning, throwing 24 of his 41 pitches for strikes. The Cubs No. 23 ranked prospect followed that with a start on September 10 in which he didn't allow a single earned run, giving up three hits and two walks over 4.2 innings pitched. Kilian will look for his team-leading eighth win of the year in his final home start of 2023.
RECORD SETTERS: Iowa's franchise historical statistics have been tracked since 1969 when they were affiliated with Oakland. Since then, they have been affiliated with the White Sox, Astros, and for the last 42 seasons, the Cubs. Last night, the I-Cubs did something that no team since 1969 had ever done, scoring 851 runs as a team. Their 851 runs scored surpassed the long-standing record of 849 set by the 1998 team. This accomplishment is not the only franchise record the 2023 Iowa Cubs offense has set or is within reach of setting, however. Entering tonight's game, they also hold the franchise record in walks taken with 691, surpassing the previous high of 596 set in 1984. Their 820 runs batted in is also a franchise record, with the previous record being 802 from the 1998 team. Along with holding each of those records, this 2023 team also currently has hit 198 home runs, second to just the 1998 team which hit 216, 515 extra-base hits, second to just the 1998 team which hit 524 and they are in fourth with 291 doubles behind the 2008 (298), 2001 (302) and 2004 (315) teams. With eight games left in their season, Iowa would need to average just over two (2.38) home runs per game to get the record, just over one extra-base hit (1.25) to have the extra-base hit record and just over three doubles (3.125) to set the franchise record in doubles.
THE BLACK PEARL: Yonathan Perlaza put on yet another offensive show for Iowa last night. The outfielder homered twice, collecting four RBI. The first dinger came in the bottom of the third. His solo shot put the I-Cubs within one of the Saints. The second was a three-run blast in the sixth that extended Iowa's lead and ultimately provided the winning runs. The home runs brought Perlaza's season total to 22 which led him to taking over the team lead. The switch hitter leads Iowa's active roster in many more areas than just the long ball. He leads in games played (115), hits (126), runs (92), doubles (39), RBI (84), walks (70) and stolen bases (11). Not only has Perlaza been a top performer among the I-Cubs, but he's also been one of the best in the International League. He leads the IL in doubles, extra-base hits (64), ranks third in total bases (237), third in runs scored, is tied for fifth in RBI and ranks sixth in slugging percentage (.541). Perlaza has a shot at history for Iowa this season. With 39 doubles and 22 home runs, he is just a swing away from becoming the first 40-20 player in Iowa Cubs history. He has already moved onto a couple of single season batting leaderboards. With his 39 doubles, Perlaza has the third most in franchise history. With 64 extra-base hits, he ranks fourth all-time for Iowa. He has just eight games remaining in his shot for history. Perlaza enters tonight on a seven-game hitting streak, his second longest of the year. In his last seven games, Perlaza is 10-for-29 (.345) with four runs, two doubles, three home runs, 11 RBI, three walks and six strikeouts.
AGAINST ST. PAUL: After three consecutive wins, Iowa could earn a series win over St. Paul with a victory tonight. Despite the I-Cubs now up 3-1 in the current series, the season series has been close between the two teams, with Iowa now leading by two games, at 12-10. The I-Cubs are now 6-4 against the Saints against Principal Park this year after going 6-6 in 12 games at CHS Field. With their win last night, Iowa is trailing St. Paul by 11 games in their all-time record, at 35-46 overall. They are 15-19 all-time at Principal Park and 20-27 all-time at CHS Field.
SHORT HOPS: A win tonight would give Iowa their first series win since August 8-12 when they took all five games from Omaha in a rain-shortened series at Werner Park; since then, they have lost three series and split one…Iowa is 16-18 at home in the second half this year, needing wins in each of their last two home games of the season to go an even .500; they are 40-31 overall in games played at Principal Park this year.