Chasers Record 13 Hits to Take Series Finale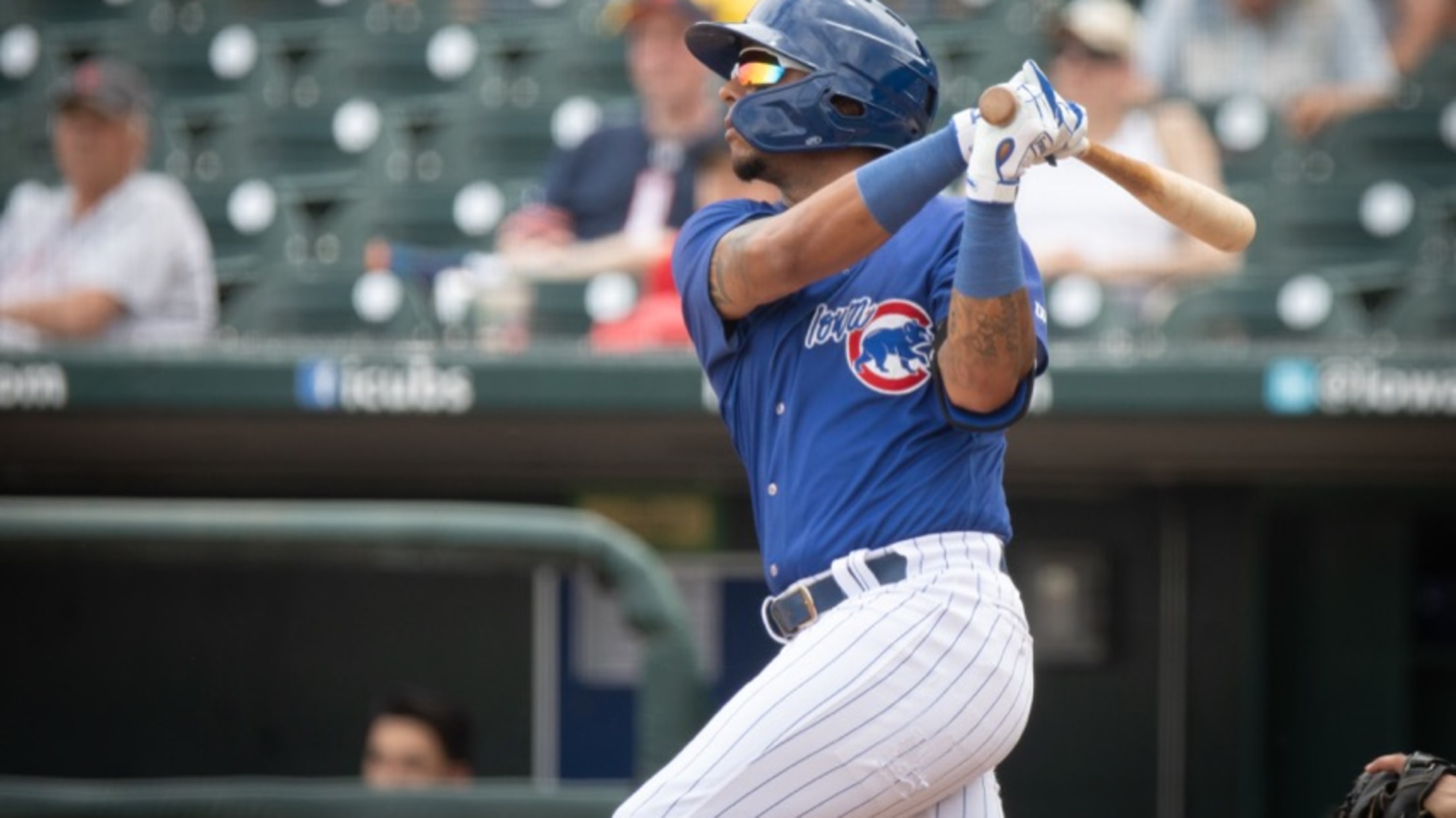 PAPILLION, NE – The Omaha Storm Chasers (65-55) scored in all but two innings to beat the Iowa Cubs (50-70) 10-3 in the series finale, Sunday at Werner Park. Lucius Fox hit a leadoff home run for Omaha to get the scoring started for the Storm Chasers, giving them a
PAPILLION, NE – The Omaha Storm Chasers (65-55) scored in all but two innings to beat the Iowa Cubs (50-70) 10-3 in the series finale, Sunday at Werner Park.
Lucius Fox hit a leadoff home run for Omaha to get the scoring started for the Storm Chasers, giving them a 1-0 lead. Tyler Ladendorf answered with a two-run blast of his own in the second to bring Iowa back ahead, followed by a run on a wild pitch from Omaha starter Ronald Bolaños.
Those three runs were all Bolaños would allow, as he spun four innings, allowing just four hits while striking out two. His offense gave him the lead back in the third, scoring four runs off of reliever Erich Uelmen to bring the score to 5-3.
The Storm Chasers would add a run in the fourth, one in the fifth, two in the sixth and one more in the seventh to break the game open, taking a 10-3 lead over Iowa. Three doubles and four home runs helped Omaha keep the scoring constant against Iowa's pitching, while Omaha's staff kept the I-Cubs offense silent after the third.
Jake Newberry, Andres Nunez, Emilio Marquez and Collin Snider kept Iowa off the board, combining to allow just two hits over their five combined innings. The four relievers walked one batter while striking out six, ending the Storm Chasers regular season on a 10-3 win over Iowa.
POSTGAME NOTES:
• In the first start of his career, Dakota Mekkes threw two innings, giving up just one run on a leadoff home run.
• Brendon Little spun 1.2 innings of scoreless relief, allowing just one hit while striking out three. He was the only Iowa pitcher to not allow a run today.
• Tyler Ladendorf and Levi Jordan combined for four of Iowa's six total hits as a team, each recording two hits on the day.
Iowa will get Monday and Tuesday off before heading to CHS Field to begin the Final Stretch of their season. They will start a five-game series against St. Paul on Wednesday, with first pitch scheduled for 7:05 pm. For more information and tickets, visit www.iowacubs.com.