I-Cubs Beat Storm Chasers in Offensive Explosion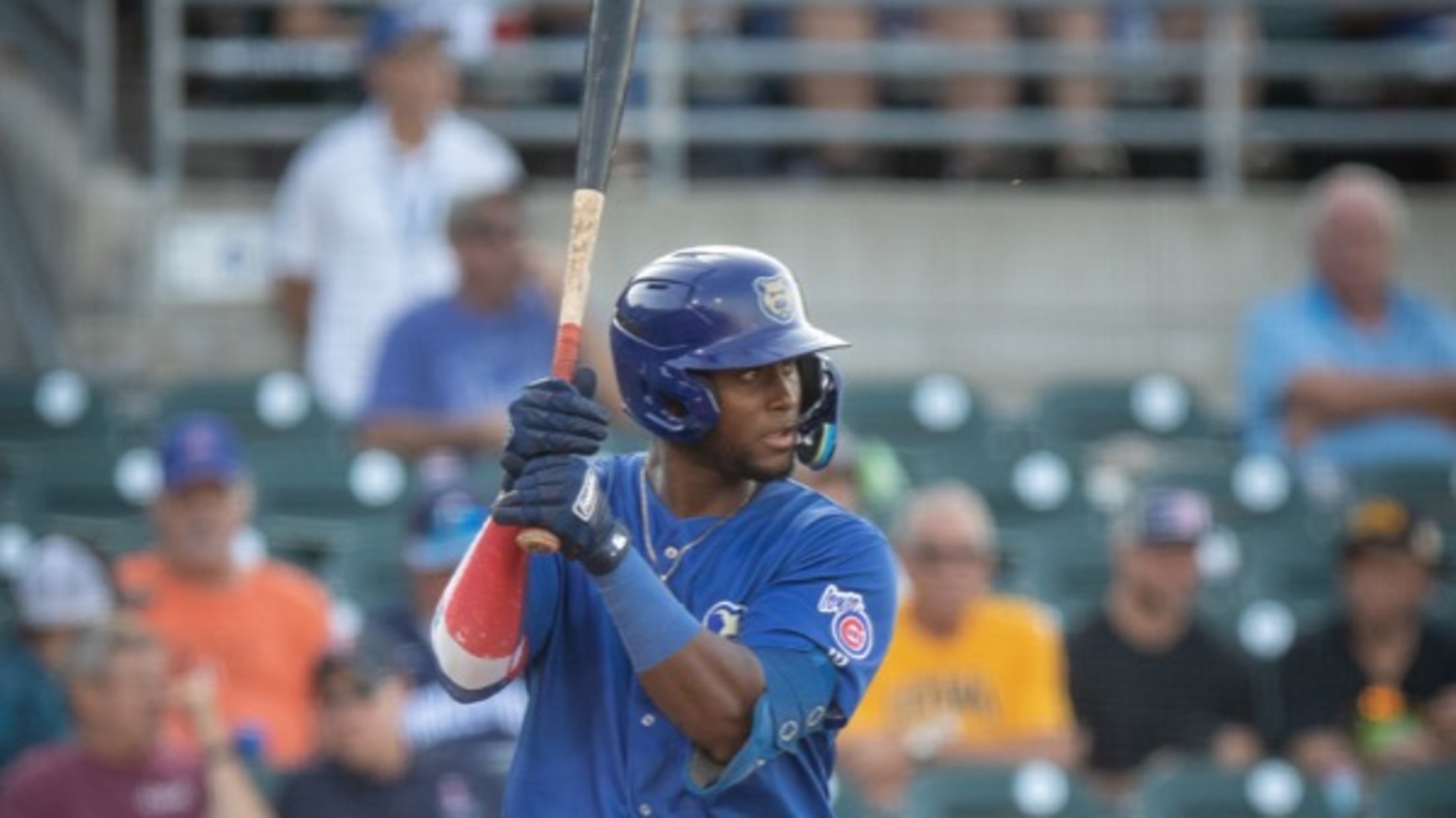 PAPILLION, NE – The Iowa Cubs (65-77) clubbed four home runs to beat the Omaha Storm Chasers (69-73), by a final scored of 12-11, Tuesday at Werner Park. Iowa scored two early runs in the first inning on a solo home run by Alexander Canario followed by an RBI double
PAPILLION, NE – The Iowa Cubs (65-77) clubbed four home runs to beat the Omaha Storm Chasers (69-73), by a final scored of 12-11, Tuesday at Werner Park.
Iowa scored two early runs in the first inning on a solo home run by Alexander Canario followed by an RBI double from Narciso Crook. They padded to their lead with three runs in the third on a three-run blast by John Hicks.
Matt Swarmer held the Storm Chasers off the board through the first two innings, but gave up his 5-0 lead in the third. Omaha used a home run, two singles and a double to make it a new ballgame, scoring five runs of their own.
The I-Cubs quickly took their lead back with four runs in the fourth and two in the fifth, highlighted by another home run from Canario and a two-run double by Hicks. Omaha used another big inning to get right back in the game, scoring four runs in the sixth on three singles and a sacrifice fly.
Canario hit his third home run of the game in the seventh inning and Omaha answered with an RBI double from Brewer Hicklen, making it 12-10 after seven innings. The Storm Chasers made it a one-run game with a bases loaded walk in the eighth inning.
After a leadoff triple in the bottom of the ninth, Darius Hill caught a fly out and threw the game tying run out at the plate to keep Iowa's lead intact. They next batter also flew out as Iowa took a 12-11 game to start the series.
POSTGAME NOTES:
• In his first game on Major League rehab with Iowa since getting placed on the IL with a left shoulder strain, Steven Brault allowed four earned runs without retiring a single batter. He surrendered four earned runs on four hits and one walk.
• All but one player in Iowa's starting lineup recorded at least one hit tonight, with three players recording multi-hit games.
• Alexander Canario clubbed the first Triple-A home run of his career tonight in the first inning to give Iowa a 1-0 lead. He then crushed both his second and third home runs later in the game, recording the first three home run game for an I-Cubs player since Mike Freeman on April 30, 2018, also against Omaha.
Iowa and Omaha will play games two and three of their six-game series tomorrow, with first pitch of the doubleheader being scheduled for 12:05 from Werner Park. For more information and tickets, visit www.iowacubs.com.