History/Facts
Bragan Field at 121 Financial Ballpark
Bragan Field at the 121 Financial Ballpark, which opened in 2003, is one of the premier Minor League ballparks in North America.
The ballpark was the first completed project of the Better Jacksonville Plan. Featuring an old-fashioned design, brick facade and a grass seating berm, 121 Financial Ballpark reminds fans of the days of yesteryear and preserves all of the wonderful tradition baseball has to offer. The vivid sightlines capture the action up-close while providing fans with comfortable seating and easy access to concessions and restrooms.
---
The 121 Financial Ballpark also features 12 luxury skyboxes, four skydecks, HD videoboards in left field and along the outfield walls, a playground, and a one-of-a-kind Tiki Terrace at the left field corner.
The ballpark has hosted three Major League Baseball exhibitions (2006, 2010, 2015), four ACC Baseball Tournaments (2006-09) and two Southern League All-Star games (2003, 2013). The 2013 Southern League All-Star game had a league-record 9,373 fans in attendance.
In 2016, owner Ken Babby invested $1.8 million into the ballpark to add a new groups area directly behind the home bullpen, a Tiki Terrace near the left-field foul pole, renovations to all 12 private suites and expansion of the suite-level, third-floor lounge to give all fans a climate-controlled space to overlook the playing field.
Since 2007, 121 Financial Ballpark has hosted a game in the annual college baseball series between in-state rivals, Florida State and Florida. The annual installment brings capacity crowds to 121 Financial Ballpark for their storied rivalry.
Has nearly 6,000 stadium-style chairs and can accommodate more than 11,000 fans with berm and bleacher seating. Has 12 luxury skyboxes and four sky decks, each of which having private seating. Ballpark is also completely wheelchair accessible, including the dugouts, camera wells and playing field.
Total estimated cost is $34 million, paid for by Jacksonville residents as part of a tax approved in 2000 to fund the "Better Jacksonville Plan," an initiative to improve the city's infrastructure. The adjacent Jacksonville Veterans Memorial Arena was also funded through the plan and was completed in November 2003.
Boasts the longest distance between home plate and center field in the Southern League - 420 feet.
Claims to have the largest roof constructed on an open-air facility in the Minor Leagues
Features a souvenir shop, first aid facility, various seating levels and perspectives, an ample number of restrooms and concession areas, wide concourse and seating aisles and a state-of-the-art video scoreboard in left center field.
Field Dimensions
Built: 2003
Capacity: 11,000
Playing Surface: Grass
Dimensions: LF - 321', CF - 420', RF - 317'
Stadium Firsts
Pitcher: Heath Totten (Jacksonville)
Batter: Ryan Knox (Huntsville)
Hit: Mike Collins (Jacksonville; 4/11/03)
Run: Brandon Gemoll (Huntsville; 4/11/03)
Stolen Base: Koyie Hill (Jacksonville; 4/12/03)
Home Run: J.J. Hardy (Huntsville; 4/12/03)
Jax Run: Brennan King (Jacksonville; 4/13/03)
Jax Home Run: Derek Michaelis (Jacksonville; 4/15/03)
Past Jacksonville Ballparks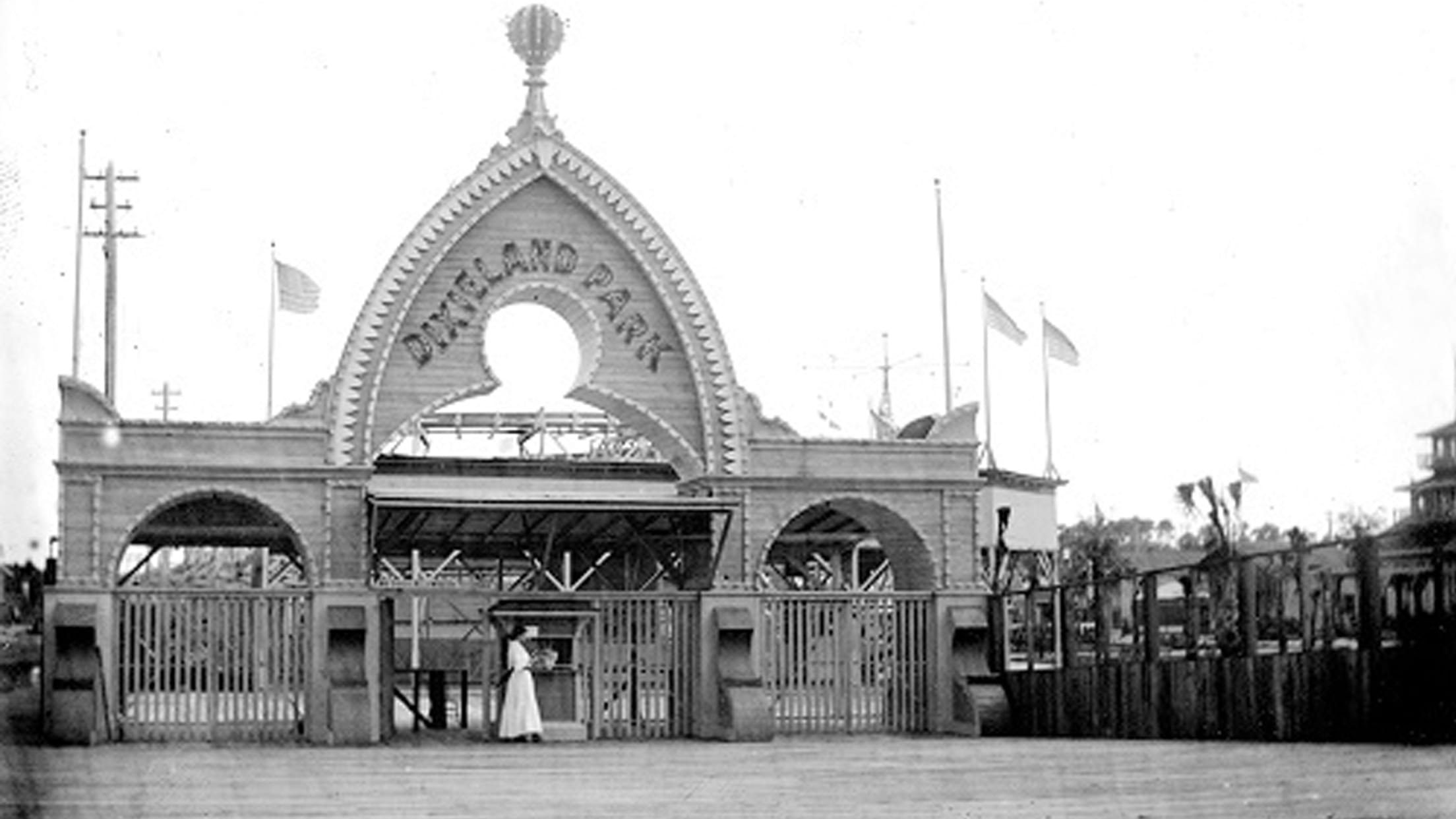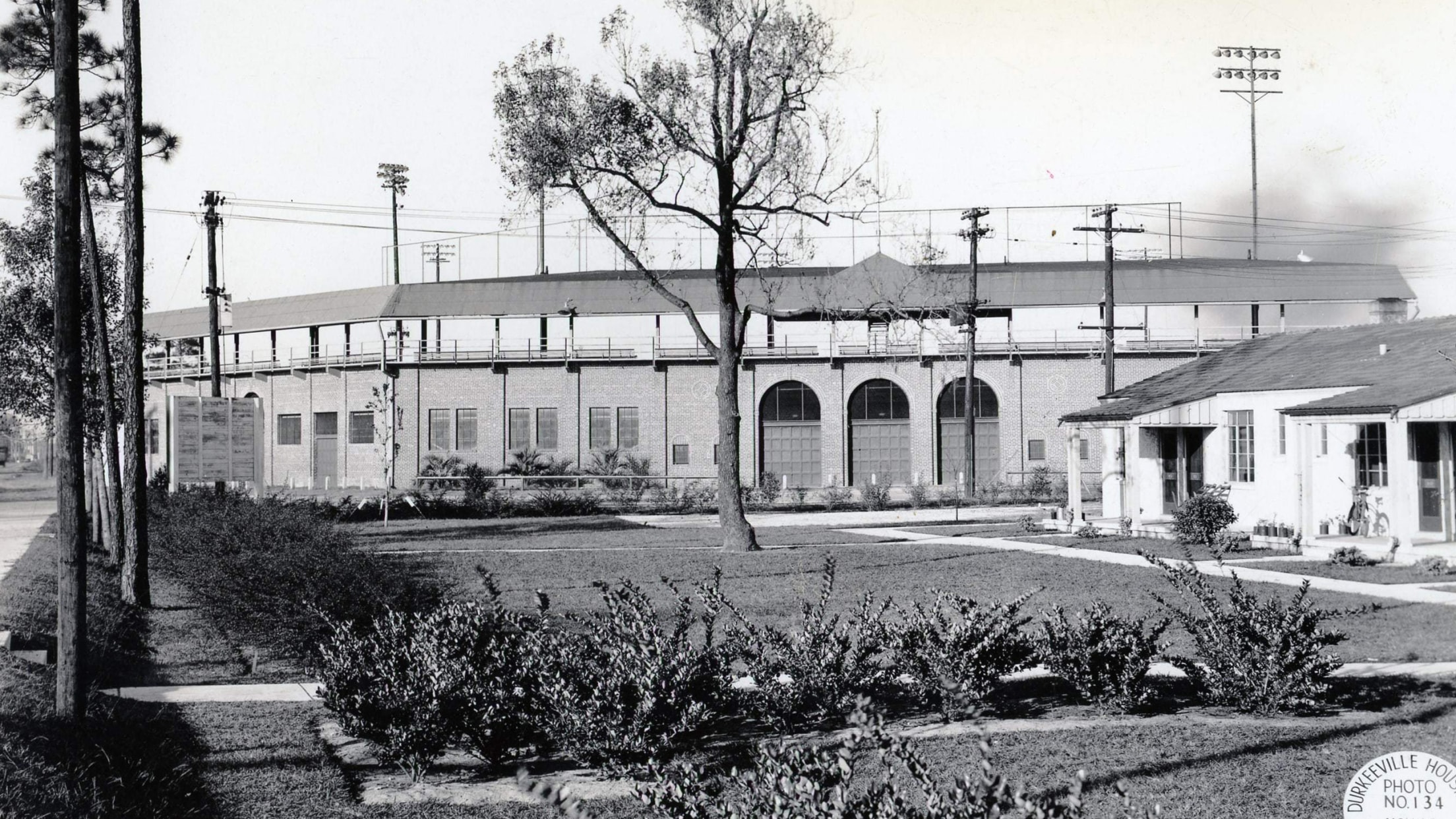 Durkee Field
(1921-1954)
Now known as Henry L. Aaron Field at J.P Small Memorial Stadium