Drew Ellis Named International League Player of the Week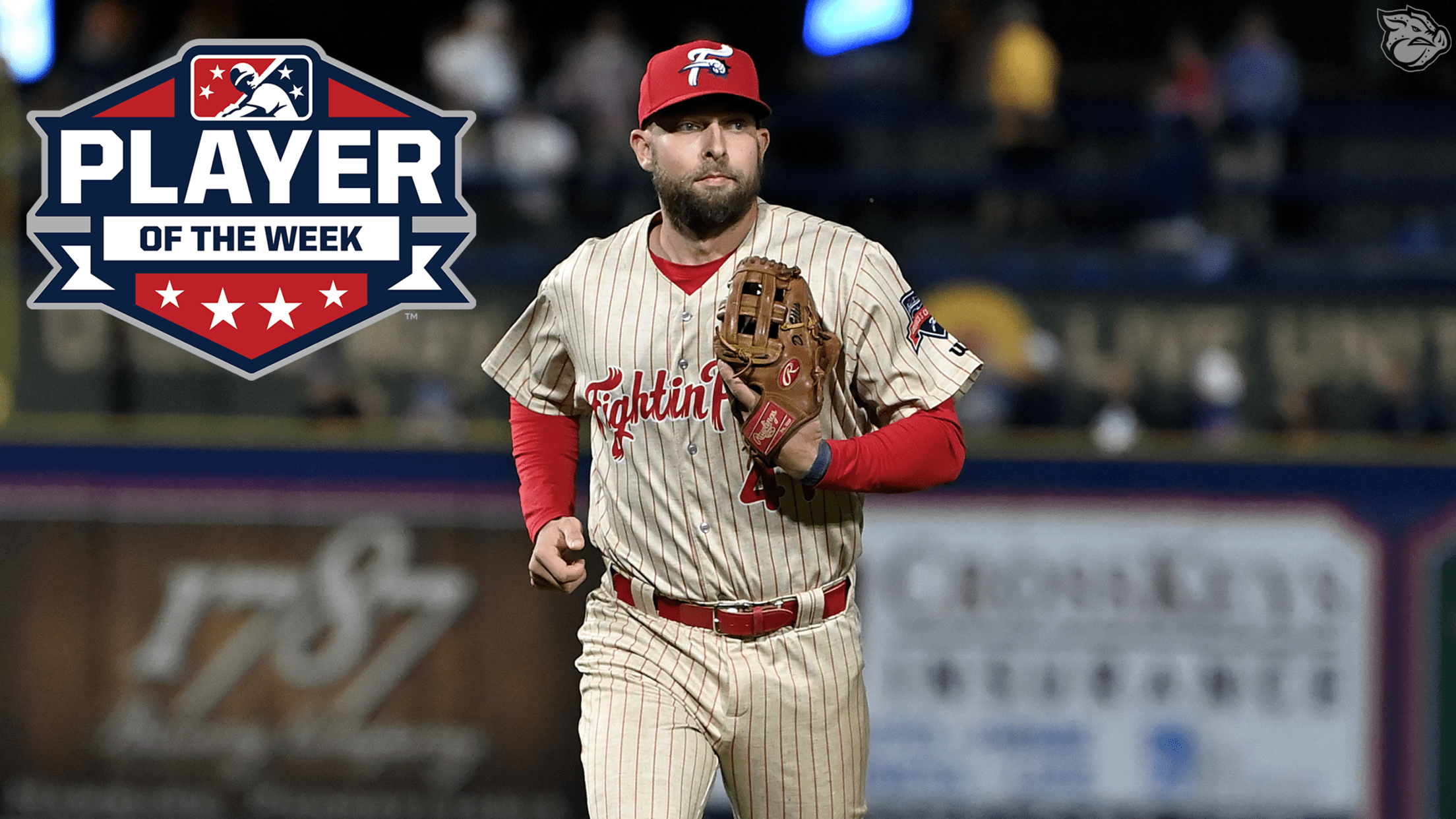 Allentown, PA (May 22, 2023) – Minor League Baseball has announced that Lehigh Valley IronPigs infielder Drew Ellis has been named the International League Player of the Week, for the week of May 15-21. Ellis had a phenomenal week despite only joining the IronPigs on, Wednesday, May 17. Ellis went
Allentown, PA (May 22, 2023) – Minor League Baseball has announced that Lehigh Valley IronPigs infielder Drew Ellis has been named the International League Player of the Week, for the week of May 15-21.
Ellis had a phenomenal week despite only joining the IronPigs on, Wednesday, May 17. Ellis went 7-for-16 (.438) with four homers, 13 RBI, 5 runs scored, and two walks. Ellis hit three, three-run homers and three of his four longballs gave the IronPigs the lead.
After making his IronPigs debut on May 18 and going 0-for-4 with a run and an RBI, Ellis went 3-for5 on May 19 with two homers and five runs driven in. He then went 2-for-4 with a three-run homer in game one of a doubleheader on Sunday, May 21 before following that up with a 2-for-3 performance in game with another homer and four runs driven in.
Ellis was signed by the Phillies as a MiLB free agent on April 16. He began his season with Double-A Reading before being promoted to Lehigh Valley on May 17. Ellis was originally drafted the Arizona Diamondbacks in the 2nd round of the 2017 MLB draft out of Louisville. Ellis made his Major League debut with the Diamondbacks in 2021.
Ellis is the first IronPigs to receive either a weekly or monthly award from the International League this season.
After an off-day on Monday, the IronPigs begin a 12-game homestand at Coca-Cola Park with a six-game set against the Buffalo Bisons on Tuesday, May 23. First pitch is slated for 11:00 a.m.
Follow the IronPigs on Twitter at @IronPigs and like them on Facebook via www.facebook.com/LHVIronPigs.
The IronPigs are presented by Capital BlueCross.
--#YourHometownTeam--