Four-Run First Inning Powers IronPigs to Series Opening Victory Over Bisons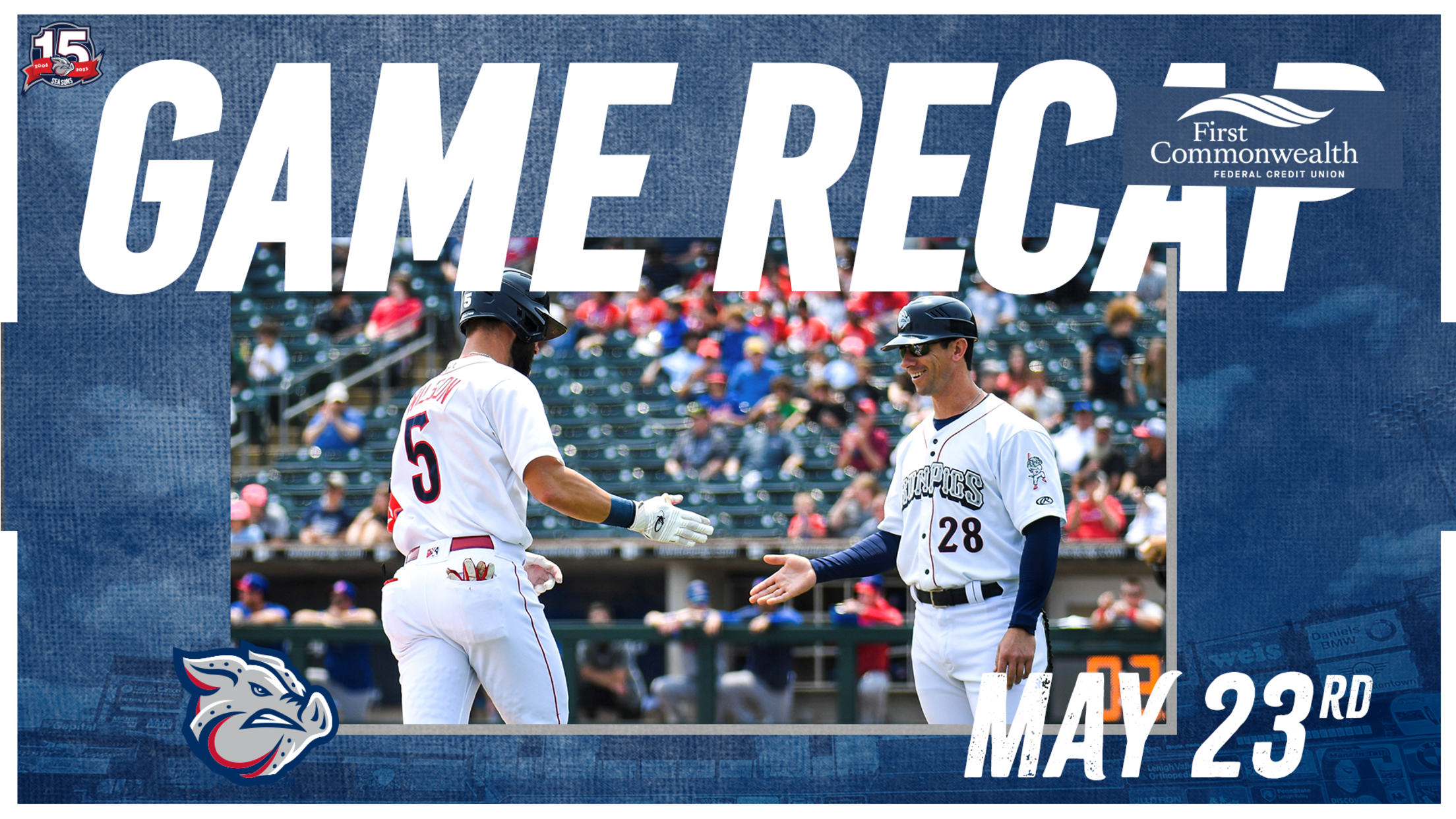 Allentown, Pennsylvania (May 23, 2023) – After falling behind 2-0 just a half-inning in, the Lehigh Valley IronPigs (22-23) rebounded with a four-run bottom of the first inning en route to a 6-3 win over the Buffalo Bisons (22-24) on Tuesday morning at Coca-Cola Park. Rafael Lantigua began the game
Allentown, Pennsylvania (May 23, 2023) – After falling behind 2-0 just a half-inning in, the Lehigh Valley IronPigs (22-23) rebounded with a four-run bottom of the first inning en route to a 6-3 win over the Buffalo Bisons (22-24) on Tuesday morning at Coca-Cola Park.
Rafael Lantigua began the game with a base hit for Buffalo and then worked a walk. After a flyout advanced both runners, Spencer Horowitz drove both in with a base hit.
The IronPigs answered in kind as Jake Cave led off the bottom of the first with a walk and Simon Muzziotti then doubled. Drew Ellis then doubled them both home to tie the game. After a groundout, Jordan Qsar demolished a two-run homer, his eighth of the season, to make it 4-2 IronPigs.
Buffalo got a run back in the top of the third on another Horowitz RBI single, but the IronPigs answered right back again with a solo homer from Weston Wilson, his 12th of the year, in the bottom of the third.
Jake Cave blasted a solo homer leading off the seventh, his fifth of the year, to extend the IronPigs lead to 6-3, the final by which they would win.
Cristopher Sanchez (1-2) picked up the win for the IronPigs, firing five innings and allowing three runs on six hits and three walks, striking out two.
Luke Bard (2-1) suffered the loss for Buffalo, allowing four runs in one inning on three hits and a walk.
Luis Ortiz (S, 2) converted the save for the IronPigs, allowing just a walk in a scoreless ninth.
The IronPigs and Bisons continue their series on Wednesday, May 24, with first pitch slated for 6:45 p.m.
Follow the IronPigs on Twitter at @IronPigs and like them on Facebook via www.facebook.com/LHVIronPigs.
The IronPigs are presented by Capital BlueCross.
--#YourHometownTeam--