Gosselin returns to Phillies organization
The 2019 IronPig was announced as one of four Phillies signings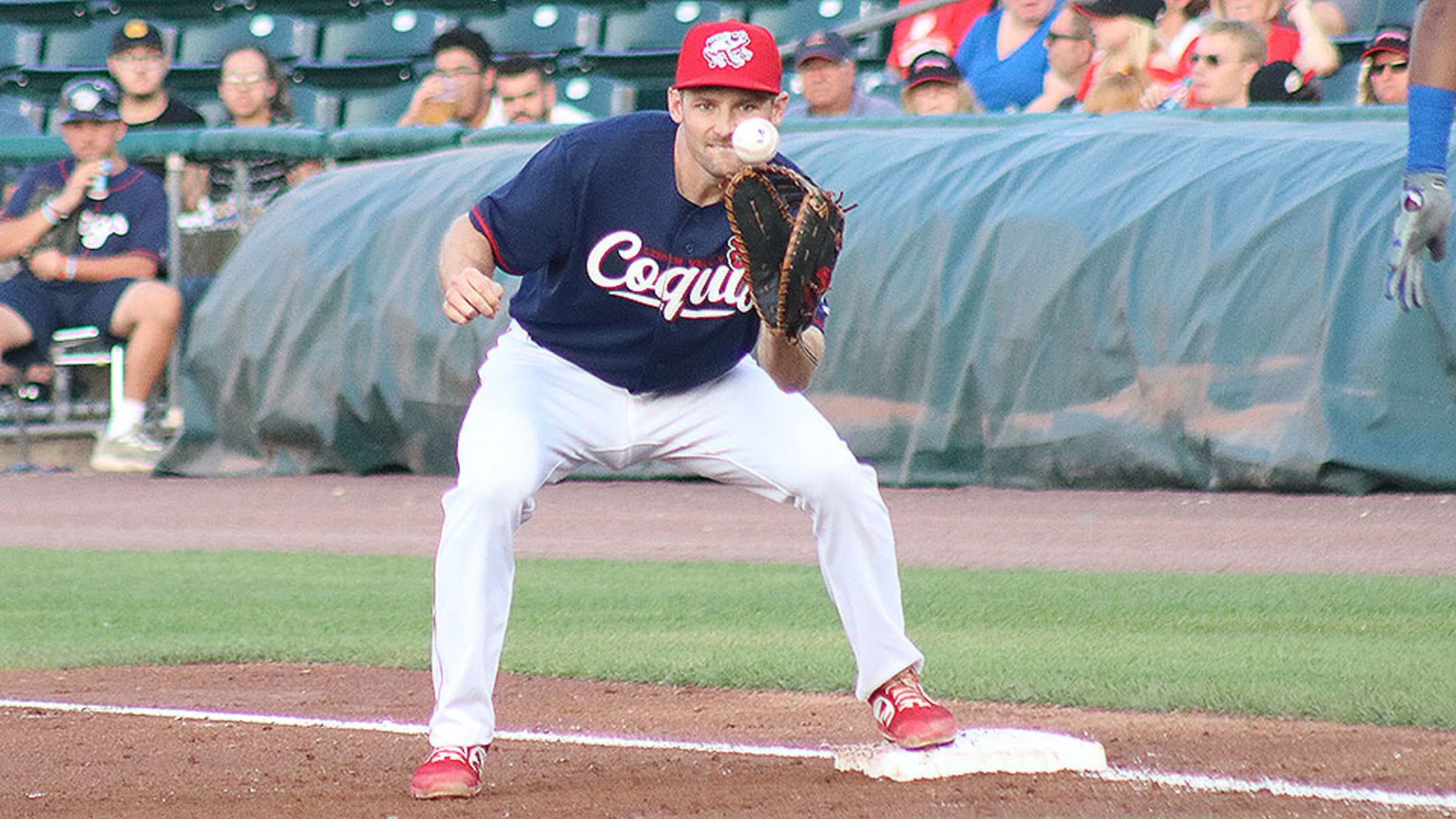 (@ChrisDunhamJr)
Follow @IronPigsThe Philadelphia Phillies have announced they resigned Phil Gosselin to a minor league contract with an invitation to attend major league spring training. The team also announced they signed infielder Josh Harrison and outfielders Mikie Mahtook and Matt Szczur to minor league contracts with invitations to attend spring training. 
Follow @IronPigs
The Philadelphia Phillies have announced they resigned Phil Gosselin to a minor league contract with an invitation to attend major league spring training. The team also announced they signed infielder Josh Harrison and outfielders Mikie Mahtook and Matt Szczur to minor league contracts with invitations to attend spring training.
Phil Gosselin returns to the Phillies organization after spending the 2019 season in Philadelphia and with the Lehigh Valley IronPigs, the Phillies Triple-A affiliate. The Malvern, Pennsylvania native played in 44 games with the Phillies last season and proved to be a viable player when called upon. He hit .262 with three doubles and seven RBI at the big-league level. With the IronPigs, he hit .314 in 78 games with 20 doubles, five triples, eight home runs and 47 RBI. Gosselin looks poised to make the Phillies main roster out of spring training.
#Phillies have made the following roster moves: pic.twitter.com/HL4SuIFMvw

— Philadelphia Phillies (@Phillies) December 20, 2019
Josh Harrison will be entering his first season as a Philadelphia Phillie after spending last season with the Detroit Tigers. The former 6th round draft pick played in 36 games for the Tigers while appearing in just ten combined games with the Toledo Mud Hens (AAA) and Lakewood Flying Tigers (A+). The two-time All-Star played with the Pittsburgh Pirates for eight seasons and finished in the top-10 in MVP voting in 2014.
Mikie Mahtook joins Harrison in becoming a Philadelphia Phillie for the first time this upcoming season. The Lafayette, Louisiana native appeared in just nine games with the Detroit Tigers this past season. He played the bulk of his 2019 season (98 games) with the Toledo Mud Hens, the Tigers Triple-A affiliate. He hit .260 with 17 doubles, one triple, 21 home runs and 56 RBI.
Matt Szczur enters his first season with the Philadelphia Phillies after playing with the Arizona Diamondbacks organization this past season. The Cape May, NJ native played in 47 combined games with the Reno Aces (AAA) and AZL Diamondbacks (Rk). He hit .313 with 13 doubles, two triples, eight home runs and 29 RBI. Szczur played collegiate baseball for Villanova University.
IronPigs fans can expect all four of these players in IronPigs uniforms this upcoming season if any of these players don't make the Philadelphia Phillies main roster.