Hog Blog: More Spring Training Invitees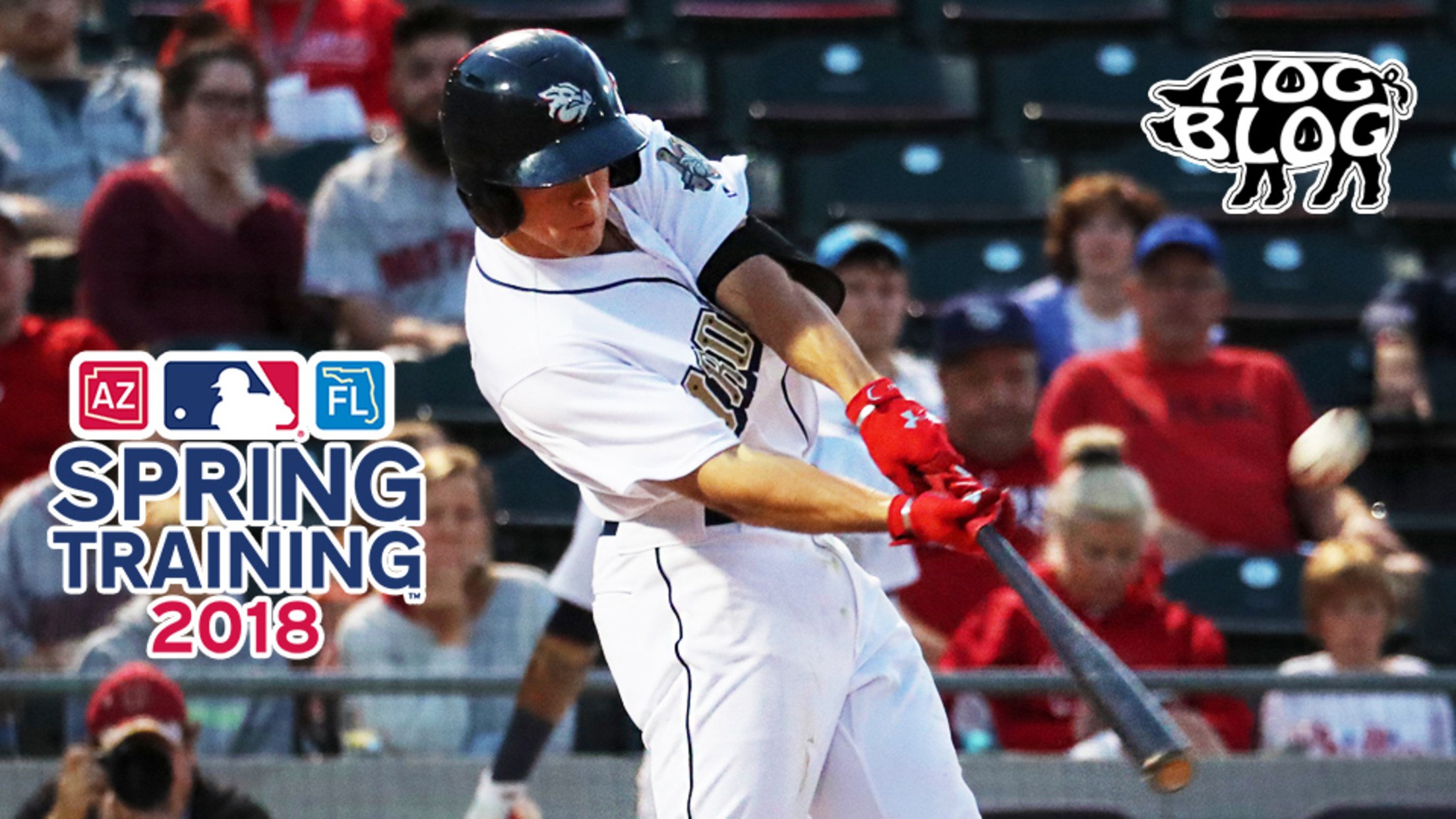 (JJ Horvath)
In this Pork Barrel Blog, IronPigs media assistant Pat McCarthy takes a look at the Phillies' second round of non-roster invitees for Major League Spring Training. The Phillies invited 10 minor league free agents to Spring Training a few weeks ago, and invited eight more players to camp this week
In this Pork Barrel Blog, IronPigs media assistant Pat McCarthy takes a look at the Phillies' second round of non-roster invitees for Major League Spring Training. The Phillies invited 10 minor league free agents to Spring Training a few weeks ago, and invited eight more players to camp this week -- with some familiar faces for IronPigs fans.
With Spring Training rapidly approaching, the Phillies have released their second round of non-roster invitees to Clearwater with some more names that IronPigs fans will recognize.
The Phillies invited 10 minor league free agents to Spring Training earlier this month and added eight to that count this week.
The list includes four members of the 2017 IronPigs roster including, RHP Tom Eshelman, LHP Brandon Leibrandt, OF Andrew Pullin and IF Scott Kingery. Eshelman and Kingery were 2017 recipients of the Paul Owens Award, presented annually to the Phillies' top minor league player and pitcher.
The Phillies will also bring C Edgar Cabral, RHPs Enyel De Los Santos and J.D. Hammer and LHP Cole Irvin to camp. De Los Santos who was brought over in the Freddy Galvis deal and both he and Irvin reached the Double-A level in 2017 while Cabral and Hammer both had successful campaigns in Clearwater before successful campaigns in the Arizona Fall League.
More on the four IronPigs who have been invited to Spring Training:
LHP Brandon Leibrandt: The sixth-round pick out of Florida State in 2014 has made a name for himself in the Phillies system with his ability to pound the strike zone and command of the base paths with his devastating pick-off move. After opening up the 2017 season in Reading, Leibrandt joined the IronPigs during the summer months and was a key cog in the Pigs dash to the post season. In 25 combined starts between the two levels, the former Seminole went 11-5 with a 3.62 era. This spring is Brandon's first invite to big league camp.
RHP Tom Eshelman: A second-round pick out of Cal St Fullerton, Eshelman was acquired by the Phillies from the Astros for Ken Giles. Eshelman had a breakout season in 2017. After three starts in Reading, Eshelman was promoted to Lehigh Valley and dominated the IL. Eshelman would go on to start for the IL in the All-Star Game, be named the top pitcher in the Phillies farm system and go 13-3 with a 2.40 ERA and a WHIP of 0.97. Eshelman did make an appearance for the Phillies in Major League Camp last March but this will mark his first year as a non-roster invitee.
OF Andrew Pullin: A non-roster invitee last spring, the former fifth-round pick was an extra-base hit machine during the 2017 season. Pullin played 67 games in both Reading and the Lehigh Valley, batting .272 with 162 hits. A MiLB.com organizational all-star for the second straight year, Pullin hit a career-high 20 home runs, had 69 RBIs and 66 extra-base hits. This spring will be Pullin's second time as a non-roster invite.
IF Scott Kingery: Known on Twitter as @Scottyjetpax25, Kingery made a name for himself during Spring Training in 2017. Invited to big league camp in just his second full season in pro ball, Kingery proved that he was right where he belonged. Assigned to Reading out of camp, Kingery hit .313 in 69 games with the Fightin Phils and belted a career-high 18 home runs. Promoted to Lehigh Valley on June 26, Kingery continued to thrive. A MiLB gold glove winner, organizational all-star, Futures Game selection, and Paul Owens Winner; Kingery is the No. 1 rated 2B prospect in all of baseball. In 63 games with the Pigs, Kingery hit .294, and set an IronPigs record hitting safely in 23 straight games.