IronPigs announcing 2018 promotions this week
Themed fireworks nights the first announcement in a week of reveals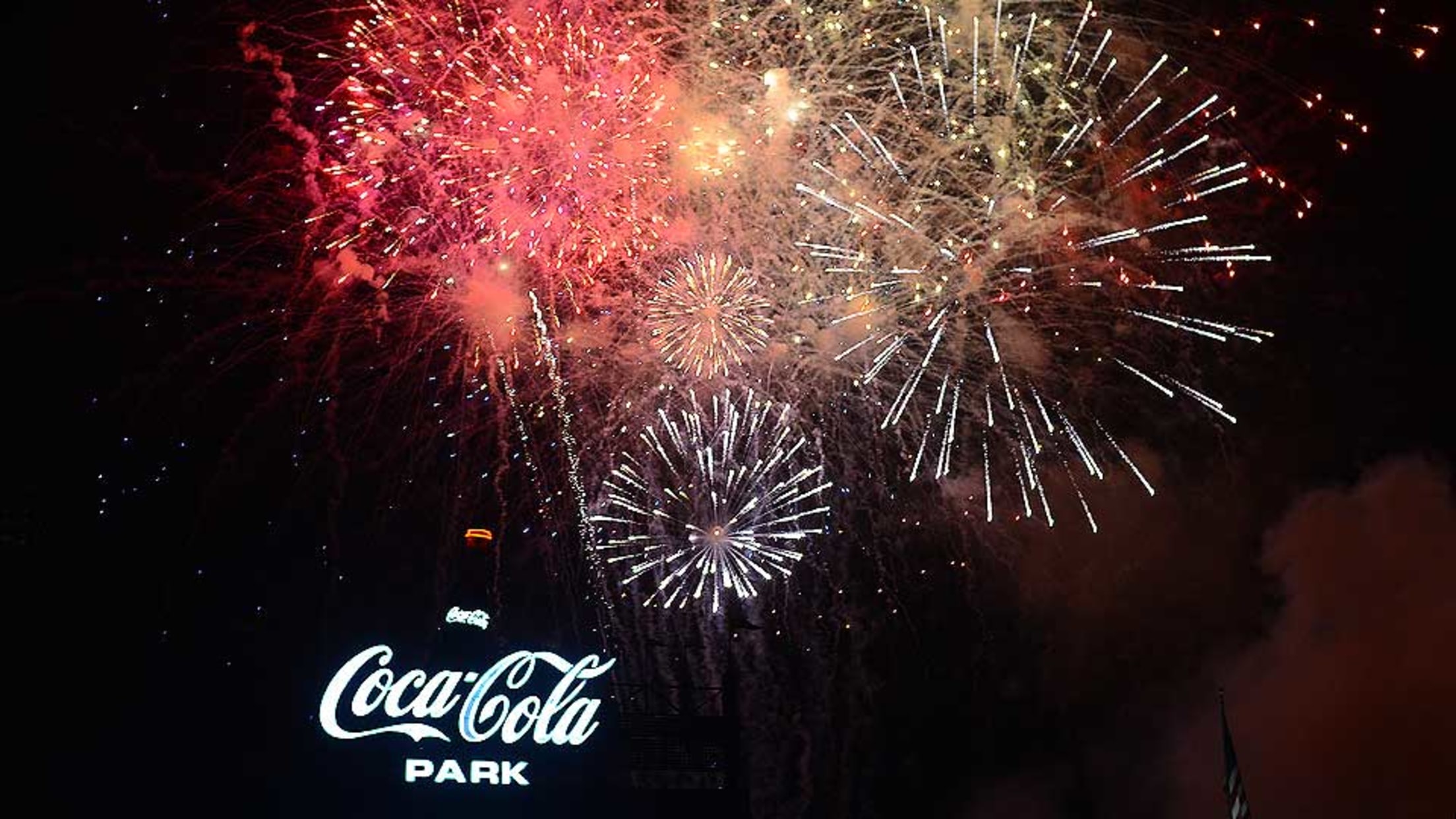 The new baseball season is fast approaching, and with it comes an 11th year of amazing promotions at Coca-Cola Park.
The new baseball season is fast approaching, and with it comes an 11th year of amazing promotions at Coca-Cola Park.
The Lehigh Valley IronPigs open their home schedule on Thursday, April 12 with an Opening Night Party and T-Shirt giveaway (for the first 5,000 fans). The team will once again boast the strongest promotional calendar in Minor League Baseball, bringing fans exciting theme nights, giveaways and specials throughout the summer.
The IronPigs will unveil their slate of bobblehead giveaways Wednesday, and jersey auction lineup Thursday before announcing the full calendar on Friday. They start the week of announcements with a bang, unveiling the 22 fireworks shows on the schedule, each with a unique theme.
The 2018 fireworks lineup includes (dates and themes are subject to change):
4/13 Elvis Friday Night Fireworks presented by Reichel Funeral Home
4/27 Beyonce Friday Night Fireworks presented by Cedar Crest College
5/11 Bruno Mars Friday Night Fireworks presented by The Catholic Diocese of Allentown
5/12 Star Wars Night Fireworks
6/1 One Hit Wonders Friday Night Fireworks
6/2 Bacon-Themed Fireworks
6/15 Will Smith Friday Night Fireworks presented by Coors Light
6/16 (TBD) Saturday Night Fireworks
7/3 Patriotic 3-D Fireworks (Tuesday night)
7/6 Tom Petty Friday Night Fireworks
7/7 Harry Potter Night Fireworks presented by PA Lottery
7/13 Madonna Friday Night Fireworks
7/14 Country Music Fireworks presented by Labatt Blue
7/26 MEGA BLAST Fireworks (Thursday night)
7/27 Beatles Friday Night Fireworks
7/28 Minion Night Fireworks presented by Provident Bank
8/3 Aerosmith Friday Night Fireworks presented by Coors Light
8/4 Superhero Night Fireworks presented by PSECU
8/17 Prince Friday Night Fireworks
8/18 Pirate & Princess Night Fireworks presented by NAMI-LV
8/24 Queen Friday Night Fireworks presented by Penn State LV
8/25 Salute to Philadelphia Night Fireworks
The Pigs are offering a four-game "Fireworks" plan that contains tickets to our April 13, May 11, July 6 and August 18 contests. To purchase that plan, or any of our four-game offerings, click here.
In addition to these themed fireworks shows and other giveaways that will be announced later this week, the IronPigs will bring back their assortment of weekly themes from the 2017 season.
Sundays: Post-game "Kids Run the Bases" presented by Lehigh Valley Children's Hospital. Appearances by Tootsee the Clown & Friends.
Mondays: TD Bank Dog Days (Bring your dog to the park) / Dollar Dog Night with $1 Berks hot dogs for the entire game
Tuesdays: Lucky Ticket Tuesday presented by the Pennsylvania Lottery. Each Tuesday, four lucky fans will receive an IronPigs prize pack.
Wednesdays: "Ladies Night" presented by Sleepy Cat Urban Winery and Bear Creek Resort. Each Wednesday, there will be opportunities for all women to win great prizes and $5 wine specials throughout the game. (Exclusions: May 2, May 9 and July 25).
Thursdays: Extended pre-game Happy Hour now from 5 p.m. to 7 p.m. with $1 hot dogs and $2 domestic drafts
Fridays: Friday Night Fireworks
Saturdays (beginning in May): Post-game Fireworks
Visit IronPigsBaseball.com on each day this week for another announcement. Single-game tickets will go on sale at the IronPigs' annual "Pig Day" celebration on Saturday, March 3.
The 2018 season is the IronPigs' 11th season at Coca-Cola Park and 11th as the top affiliate of the Philadelphia Phillies. This marks the second season for the Bacon, USA, membership program -- a year-round IronPigs experience pass featuring numerous amenities such as savings on parking at games and at the Majestic Clubhouse Store at Coca-Cola Park, on-field VIP access to watch batting practice, access to an annual holiday party and an invitation to coach Q&A session. For more information, visit IronPigsBaseball.com or call (610) 841-PIGS (7447). Memberships and group outings are on sale now.
The 2018 IronPigs season is presented by Capital BlueCross.