IronPigs Bested By Bisons on Thursday Night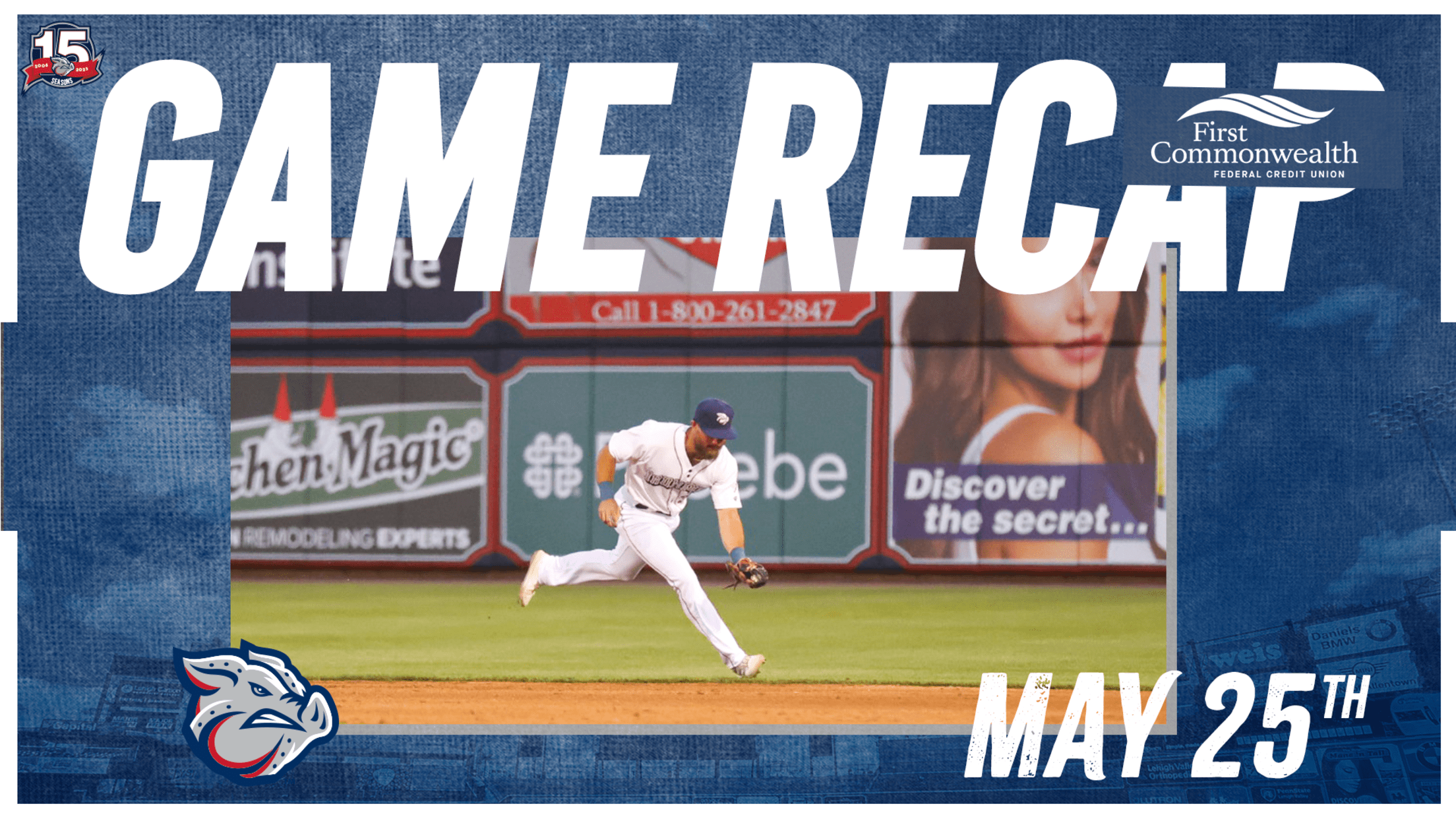 Allentown, Pennsylvania (May 25, 2023) – The Lehigh Valley IronPigs (24-25) could not overcome issuing a season-high 14 walks as they fell to the Buffalo Bisons (23-25) by a final score of 12-2 on Thursday night at Coca-Cola Park. The IronPigs opened the scoring in the first inning. Jake Cave
Allentown, Pennsylvania (May 25, 2023) – The Lehigh Valley IronPigs (24-25) could not overcome issuing a season-high 14 walks as they fell to the Buffalo Bisons (23-25) by a final score of 12-2 on Thursday night at Coca-Cola Park.
The IronPigs opened the scoring in the first inning. Jake Cave doubled to start the frame and then came in to score later in the inning after a double play chance resulted in a throwing error, giving the IronPigs the first run of the game.
Buffalo broke out for four runs in the fourth. The first three hitters of the inning walked and after a flyout, Otto Lopez was hit by a pitch to force in a run. An RBI groundout from L.J. Talley followed to put Buffalo ahead 2-1. Rafael Lantigua capped the frame with a two-run single.
The Bisons methodically added to their lead, plating one in the seventh on a Tanner Morris RBI double and then two in the eighth on a Talley RBI single and a sacrifice fly from Cameron Eden.
Five more came in for Buffalo in the ninth to put the game to bed. Lopez drove in his second run of the game with a single, Lantigua drove in his third of the day with another base hit before a balk and a two-run double from Morris capped the scoring for Buffalo, now leading 12-1.
Simon Muzziotti produced an RBI double in the last of the ninth for the IronPigs to bring the final score line to 12-2.
Yosver Zulueta (1-2) collected the win for Buffalo, throwing two perfect innings, striking out three.
Louis Head (0-1) suffered the loss for the IronPigs, allowing three runs in 1.1 innings on five walks.
The IronPigs and Bisons continue their series on Friday, May 26, with first pitch slated for 7:05 p.m.
Follow the IronPigs on Twitter at @IronPigs and like them on Facebook via www.facebook.com/LHVIronPigs.
The IronPigs are presented by Capital BlueCross.
--#YourHometownTeam--