#LVWantsLeBron
An open letter to the aspiring GOAT and soon-to-be free agent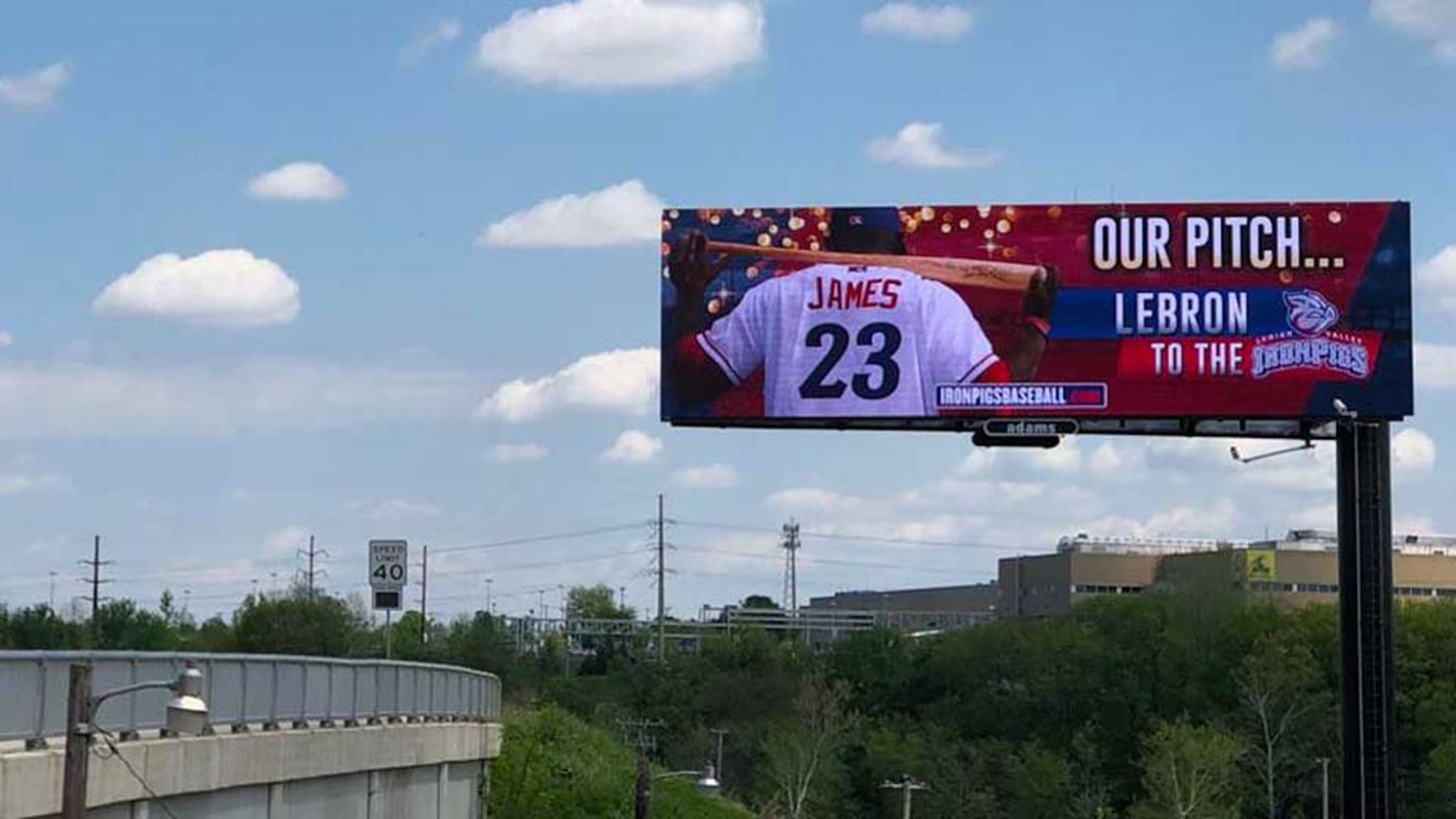 This billboard is currently overlooking the American Parkway Bridge. #LVWantsLeBron
Follow @IronPigsUPDATE: The IronPigs have announced #LVWantsLeBron Night for Thursday, June 28. This will be the chance for the Pigs, and the Lehigh Valley, to make their final recruiting pitch to LeBron James before he hits free agency. Click here for details.LeBron,We write you today with a plan that would be
Follow @IronPigs
UPDATE: The IronPigs have announced #LVWantsLeBron Night for Thursday, June 28. This will be the chance for the Pigs, and the Lehigh Valley, to make their final recruiting pitch to LeBron James before he hits free agency. Click here for details.
LeBron,

We write you today with a plan that would be beneficial to us both.
If the goal is to be the greatest of all-time - the true GOAT - then you're doing pretty well. Being the best player in this generation is nothing to sneeze at.

But there's one major flaw in your quest. One glaring hole in your resume that continues to hold you back, that leaves you a clear level below Michael Jordan.

A season of mediocre play in Minor League Baseball.

Jordan knew this, which is why he stepped away from the NBA after his 31st birthday to spend a season in Birmingham. You're already 33, and time is slipping away.

Could you hit better than .202 with 3 home runs and 51 RBI in 127 games? Those were Jordan's numbers in Double-A. You could top that at the Triple-A level at the best ballpark in all of Minor League Baseball in front of 10,000 fans each night.
Our Pitch:

If @KingJames really wants to catch MJ, he needs to spend a season in Minor League Baseball.

Choose the IronPigs this summer.#LVWantsLeBron pic.twitter.com/voD2hxYT1I

— Lehigh Valley IronPigs (@IronPigs) May 10, 2018
You could win 10 NBA titles and people would say "but MJ was a perfect 6-0 in the Finals."
You could score more than 32,292 points and they'd say "but MJ did it in fewer games/fewer seasons."
If you join the IronPigs and lead this team to the championship, only then will you be able to position yourself ahead of Jordan for the title of GOAT.
You've delivered titles to Miami and Cleveland on the hardwood, now it's time to break out the cleats, pick up a bat and struggle through a summer of Minor League Baseball.
The choice is clear. Your legacy is on the line. We know you're searching for the correct move to catch MJ and Coca-Cola Park is the place to find what you need.

Our President, Kurt Landes, will be in touch once the free agency window opens at 12:01 a.m. on July 1.
#LVWantsLeBron

Come to Coca-Cola Park this summer to see the IronPigs and (hopefully) our future outfielder LeBron James. Mini-plans and single-game tickets are currently available, but will be in short supply once James officially signs. For more information on ticket options, please call (610) 841-PIGS (7447).
The 2018 IronPigs baseball season is presented by Capital BlueCross.