Tickets available for 2020 fireworks dates
A record-tying 24 shows are scheduled for 2020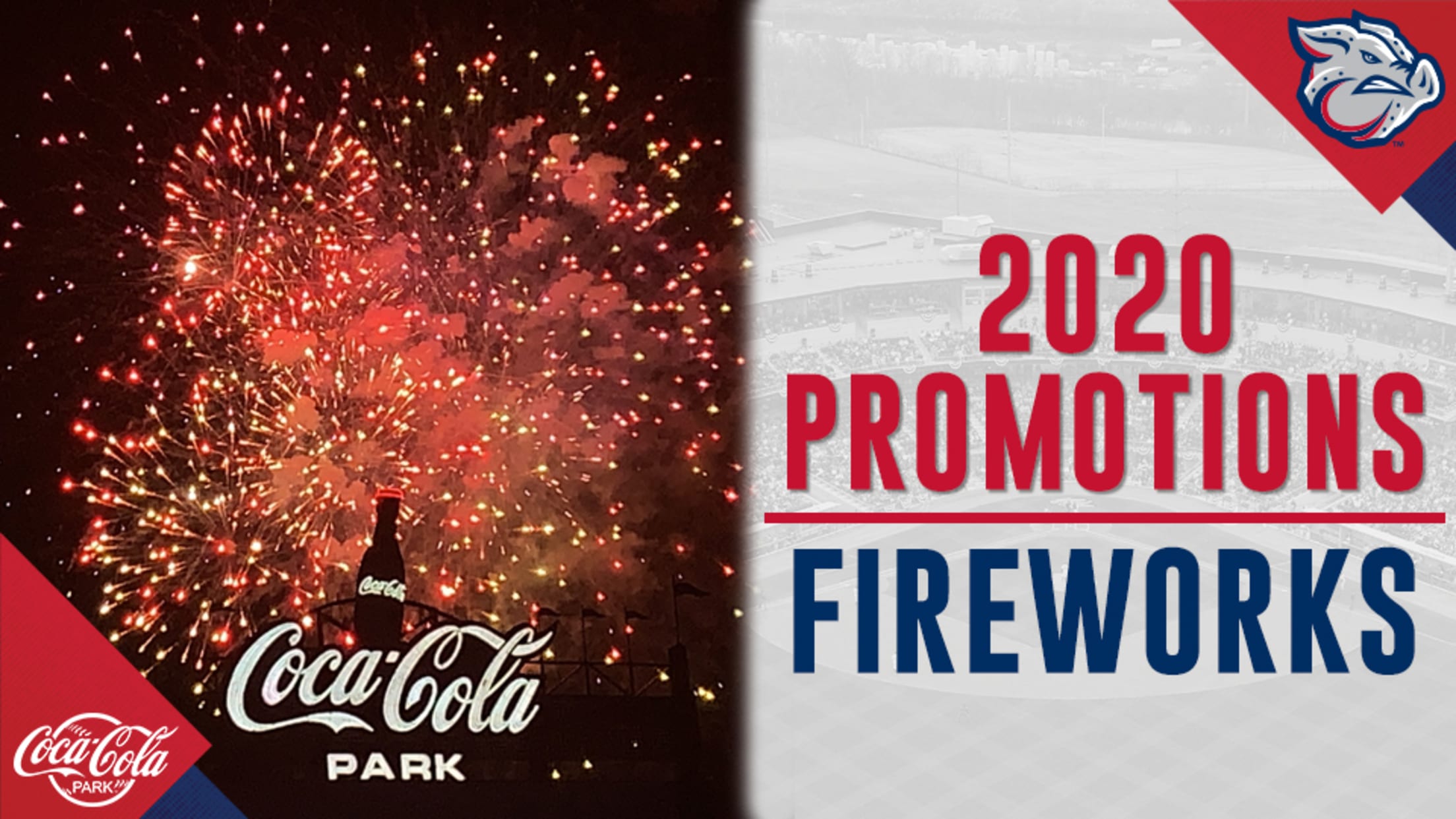 Follow @IronPigsThis week, the Lehigh Valley IronPigs are unveiling their 2020 promotional calendar. Each day, a new group of promos will be revealed with individual tickets for those game dates becoming available the same day (online only). Today, the team announces its exciting lineup of fireworks displays for the upcoming
Follow @IronPigs
This week, the Lehigh Valley IronPigs are unveiling their 2020 promotional calendar. Each day, a new group of promos will be revealed with individual tickets for those game dates becoming available the same day (online only). Today, the team announces its exciting lineup of fireworks displays for the upcoming season.
The Lehigh Valley IronPigs are pleased to announce a franchise record-tying 24 fireworks displays for the 2020 season. Tickets for each of these games are now available online!

The first show is scheduled for shortly after the team's season opener (Friday, April 17) with the finale coming the evening of Sunday, Sept. 6.
In total, there will be 11 Friday shows, 10 Saturday shows, 2 Sunday shows (May 24 and Sept. 6) and one Thursday show (July 2).
Each fireworks display will take place shortly after the conclusion of that evening's IronPigs contests. Themes for each show will be annoucned at a later date.
Click here to shop all available single-game tickets for the upcoming season. To pick up a 4-, 10-, 17-, 35-, or 70-game Bacon, USA ticket plan, please click here.
The 2020 IronPigs season is the team's 13th at Coca-Cola Park. Follow the IronPigs on Twitter at @IronPigs and like them on Facebook.
The 2020 IronPigs season is presented by Capital BlueCross.