Staff Spotlight Jean Frey
Frey is entering her 13th season with the IronPigs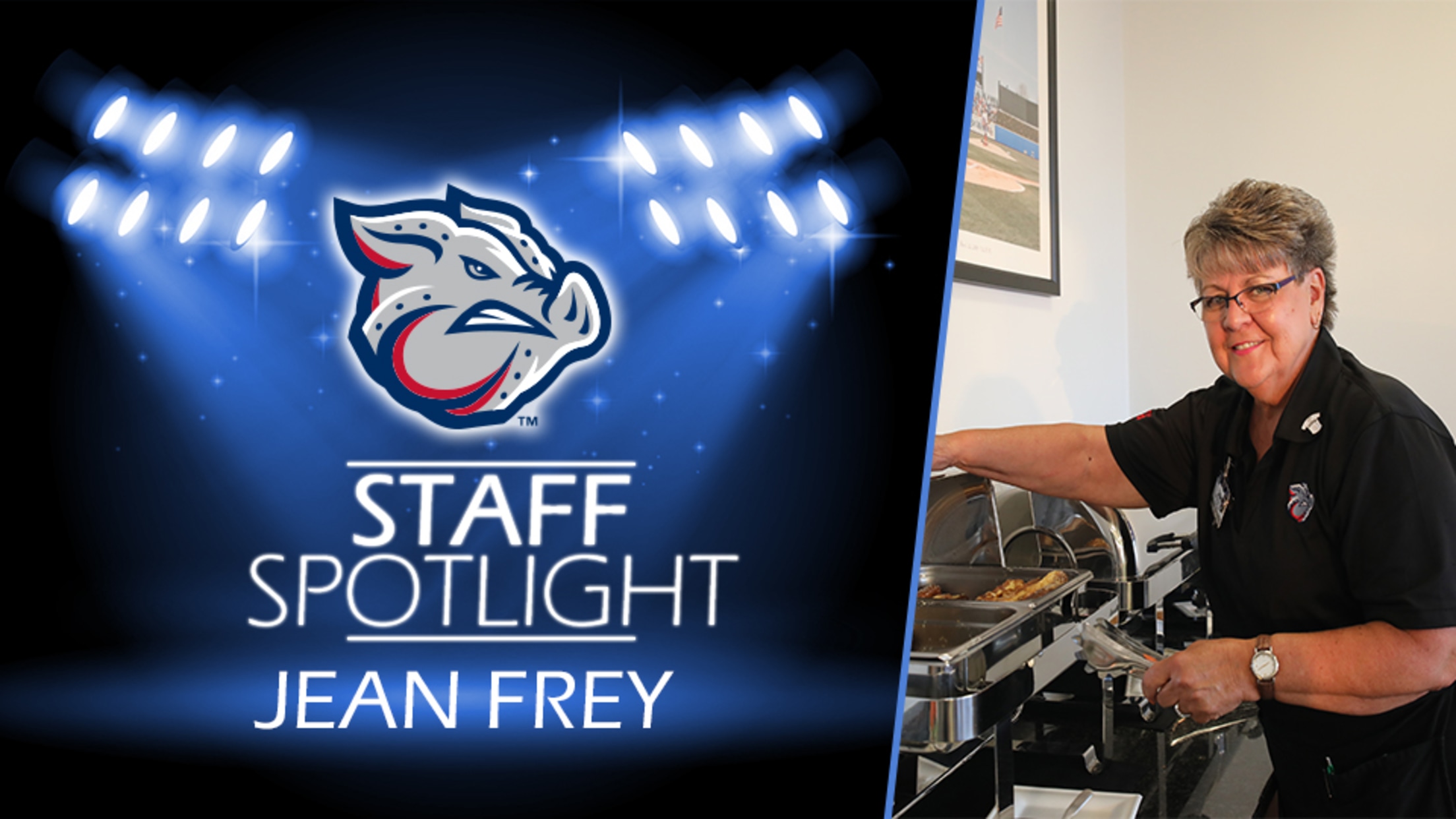 Follow @IronPigsJean Frey is currently a suite attendant with the IronPigs. She will be entering her 13th season with the team in 2020. Jean is a native of Whitehall, Pennsylvania and has two stepdaughters, Heather and Heidi. Her husband was Richie Frey, a warehouse manager with the IronPigs from 2008
Follow @IronPigs
Jean Frey is currently a suite attendant with the IronPigs. She will be entering her 13th season with the team in 2020. Jean is a native of Whitehall, Pennsylvania and has two stepdaughters, Heather and Heidi. Her husband was Richie Frey, a warehouse manager with the IronPigs from 2008 until his death in 2012. The team's Employee of the Month Award is named after Richie and it means the entire world to Jean. She's the feature of this week's edition of IronPigs "Staff Spotlight."
What do you currently do for the IronPigs?
I'm currently a suite attendant, where I help set up suites and work with folks who fill the suites each game. I help fulfill requests and make sure the suites are running smoothly!
What do you enjoy most about being an IronPigs employee?
The satisfaction people get while they are here and when they leave. People are thrilled when they are taking a game in from the suites - they have a fun time!
What do you do for work outside of being an IronPigs employee?
I'm retired. I worked in administrative for Tarkett for 38 years. Tarkett is a multinational corporation specializing in the production of floor and wall coverings.
What is your favorite thing about the IronPigs and/or Coca-Cola Park?
I enjoy the whole experience. I really enjoy what the staff does, from Kurt all the way down. They really do an amazing job!
If you can live anywhere, where would it be?
Lehigh Valley - I love it here despite traveling a lot!
Walk-up Song:
1999 by Prince
Favorite Book:
The Thornbirds
Would you rather win the lottery or work at the perfect job?
Work at the perfect job
Favorite Sports Team (besides the IronPigs):
Philadelphia Phillies and Philadelphia Eagles
Favorite Sports Mascot:
The Phillie Phanatic
Favorite actor/actress:
Bradley Cooper
Favorite Holiday:
Christmas
Favorite superhero:
My husband, Richie
Be sure to say hello to Jean when you come visit Coca-Cola Park during the 2020 season! Keep an eye out on the next edition of "Staff Spotlight," which will be found on ironpigsbaseball.com and all social media accounts of the Lehigh Valley IronPigs.