Staff Spotlight: Pamela Cicale
Get to know an IronPigs team member in debut of this weekly series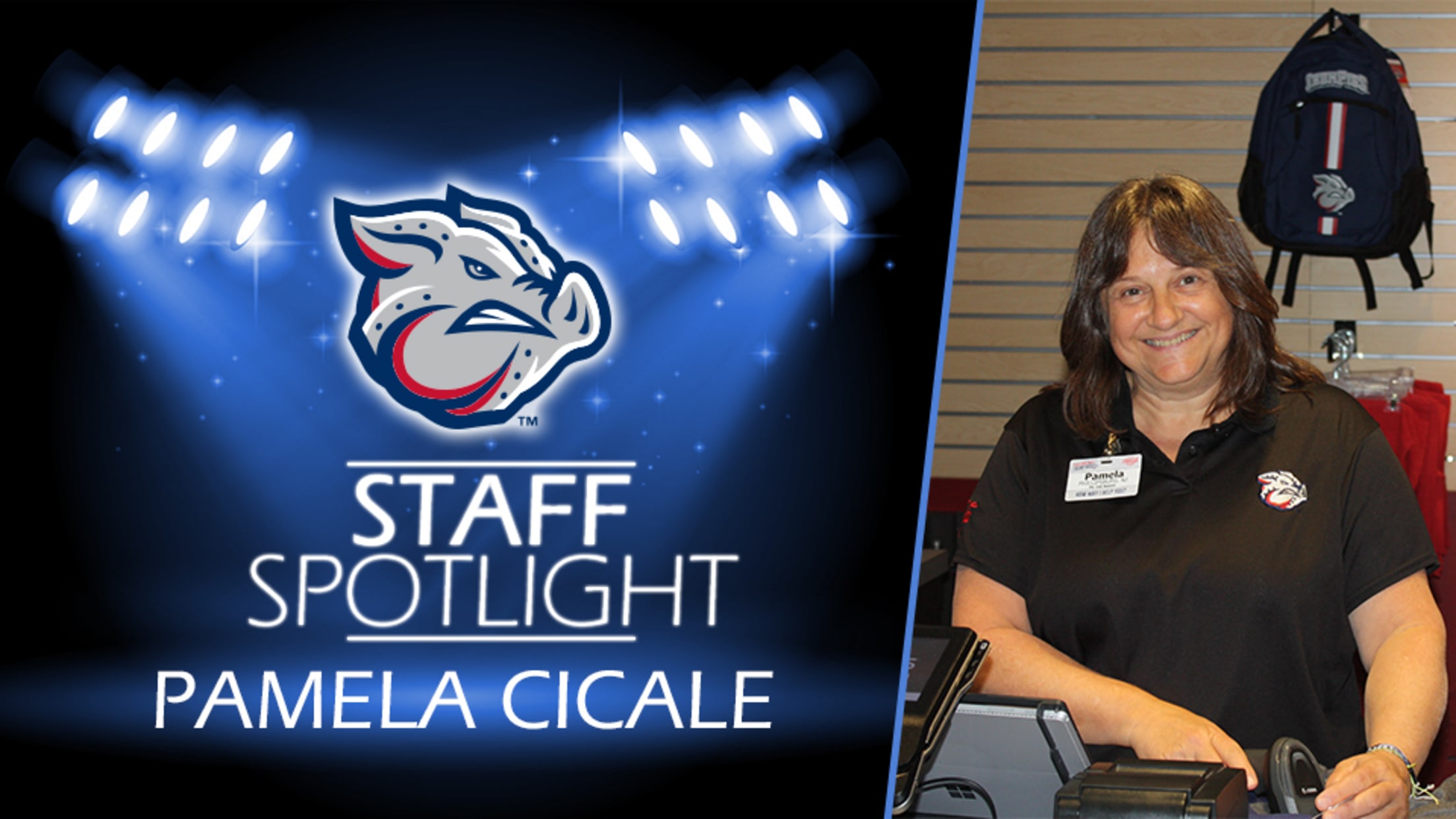 Follow @IronPigsPamela Cicale is currently an employee in the Majestic Clubhouse Store at Coca-Cola Park. She will be entering her third season with the IronPigs in 2020. Pam is a native of Phillipsburg, New Jersey and is a proud State Liner alumnus! She is married with three children and is
Follow @IronPigs
Pamela Cicale is currently an employee in the Majestic Clubhouse Store at Coca-Cola Park. She will be entering her third season with the IronPigs in 2020. Pam is a native of Phillipsburg, New Jersey and is a proud State Liner alumnus! She is married with three children and is an avid State Liner fan. She currently goes to every football home game and most away games. Pam is the first to be featured in our new "IronPigs Staff Spotlight" feature.
I currently work in the store as a part-time/seasonal employee. I help customers find things and restock/clean in the offseason.
Almost three years ago I applied to be a ticket taker but heard about an opportunity with the store. I decided to apply and ended up getting hired! I applied to work for the IronPigs was to put money aside for a trip. I always wanted to go to Alaska since I was 14 years old, and now I'm going to be able to do so! My family and I will be going for two weeks next year. We will be doing a one-week cruise and one week on land.
Seeing families and their children getting excited! I love that the IronPigs are a family-oriented place - a great place to bring a family!
I work at St. Luke's right across the street! I've been with them for four years and I work in their billing office. I deal with claims that have been denied and I try to help them get cleared!

Quick hitters
Favorite Movie:
A tie between "The Lion King" and "Coal Miner's Daughter"
Walk-up Song: "
Like a Prayer" by Madonna
Favorite Vacation Spot:
A tie between Walt Disney World and the beach
Favorite Food:
Italian
Favorite Sports Team (besides the IronPigs):
New York Red Bulls - have season tickets!
Favorite Sports Mascot:
Suzy Stateliner
Favorite Actor:
Tom Hanks
Favorite Animal:
Cat
Favorite Subject in School:
Math
Morning Person or Night Person:
Morning
Be sure to say hello to Pamela when you come visit Coca-Cola Park throughout the holidays and during the 2020 season! Keep an eye out on the next edition of "IronPigs Staff Spotlight," which will be found on IronPigsBaseball.com.