Staff Spotlight: Tanner Case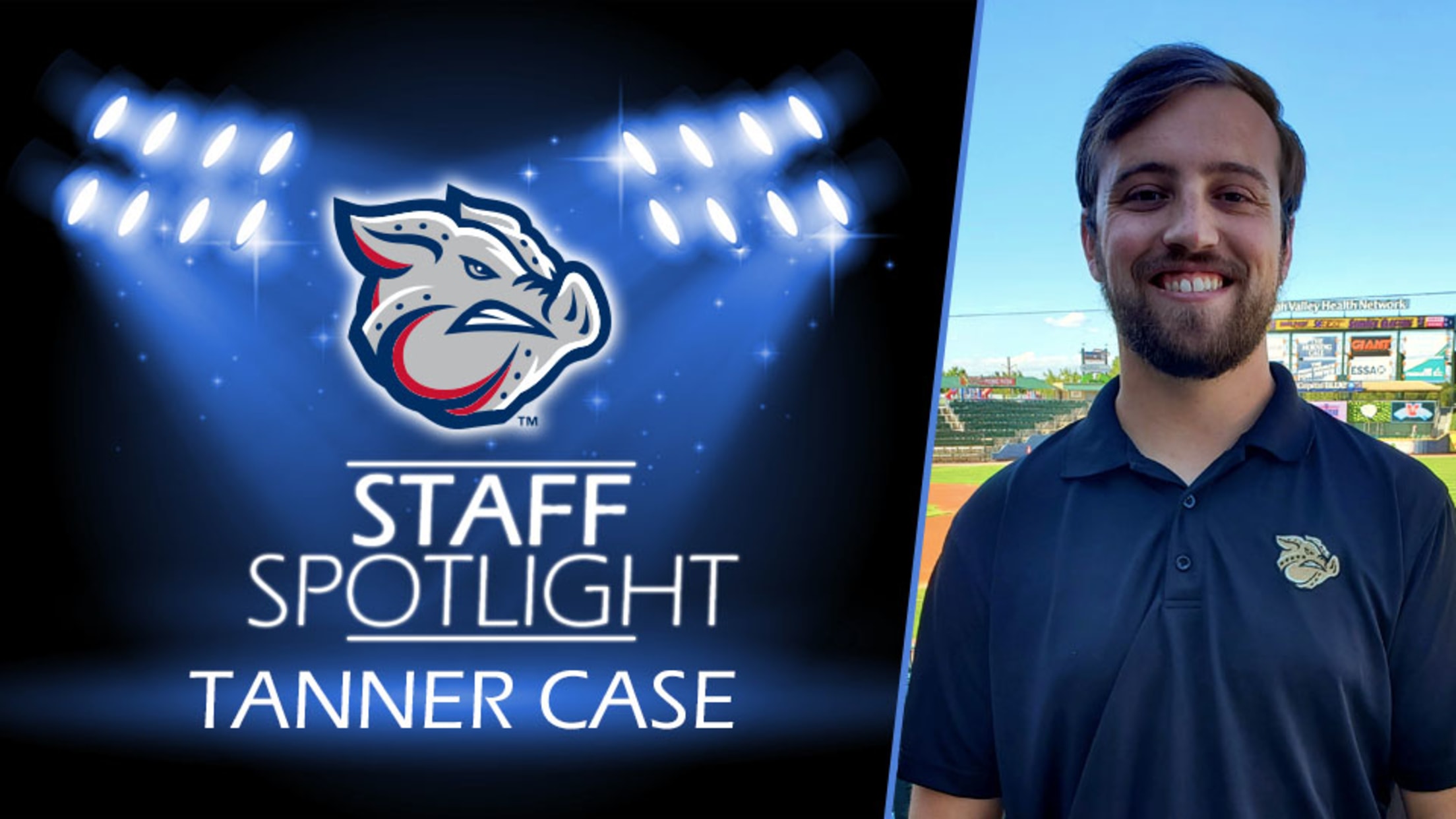 Tanner Case, who joined the Pigs as a Manager, Corporate Tickets in August 2019, is from a small town in the Texas Panhandle called Groom. He was born and raised in the town of 600 people and spent 18 years there going to the same school through graduation. He earned
Tanner Case, who joined the Pigs as a Manager, Corporate Tickets in August 2019, is from a small town in the Texas Panhandle called Groom. He was born and raised in the town of 600 people and spent 18 years there going to the same school through graduation. He earned a B.S. in Kinesiology from Texas Tech University before moving to Pennsylvania. He has an older brother who lives in Oregon and his parents own and operate and agricultural research business in Texas.
Learn more about Tanner in this edition of Staff Spotlight!
What was the main reason that interested you into becoming a member of the IronPigs?
The culture in the office was clear from the first interview, and it just seemed like the perfect place for me. Coupled with the success of the organization as a whole, I knew it was going to be a great fit.
What does your job entail?
I help businesses all over the Lehigh Valley to use the IronPigs as a tool for building relationships with their clients and employees, and specifically, by using tickets and experiences as a means to help someone accomplish their goals.
What have you enjoyed most about being a member of the IronPigs front office?
The same reason I became a member of the IronPigs in the first place -- the workplace culture is fantastic. Everyone is supportive, fun, and easy to get along with, and you would be hard pressed to find a better front office in all of sports.
What's your favorite part about Coca-Cola Park?
I don't think I have a favorite part honestly, because I love the ballpark in its entirety. It's just a beautiful park and everything about it is perfect.
Do you have any goals you're looking to accomplish throughout your first season?
Well my first season was shaping up to be an amazing one, but all of it got thrown out the window with the pandemic happening in the world. Because of that, my first year was an interesting one, but my "first" season in 2021 I'll be even more prepared to accomplish my goals.
Quick Hitters
Walk-up song: ICON by Jaden
Favorite sports team (other than IronPigs): Seattle Seahawks
Favorite candy: Haribo gummy bears
Favorite Food: Spicy Chick-Fil-A sandwich
Favorite Non-alcoholic beverage: Sweet tea
Best concert you've been to: David Guetta in Barcelona, Spain
Fall, Winter, Spring or Summer: Fall
Number of states you visited: 22