Hillcats Stumble in Game One Loss to Delmarva
Lynchburg Musters Up Just Three Hits to Drop Second Straight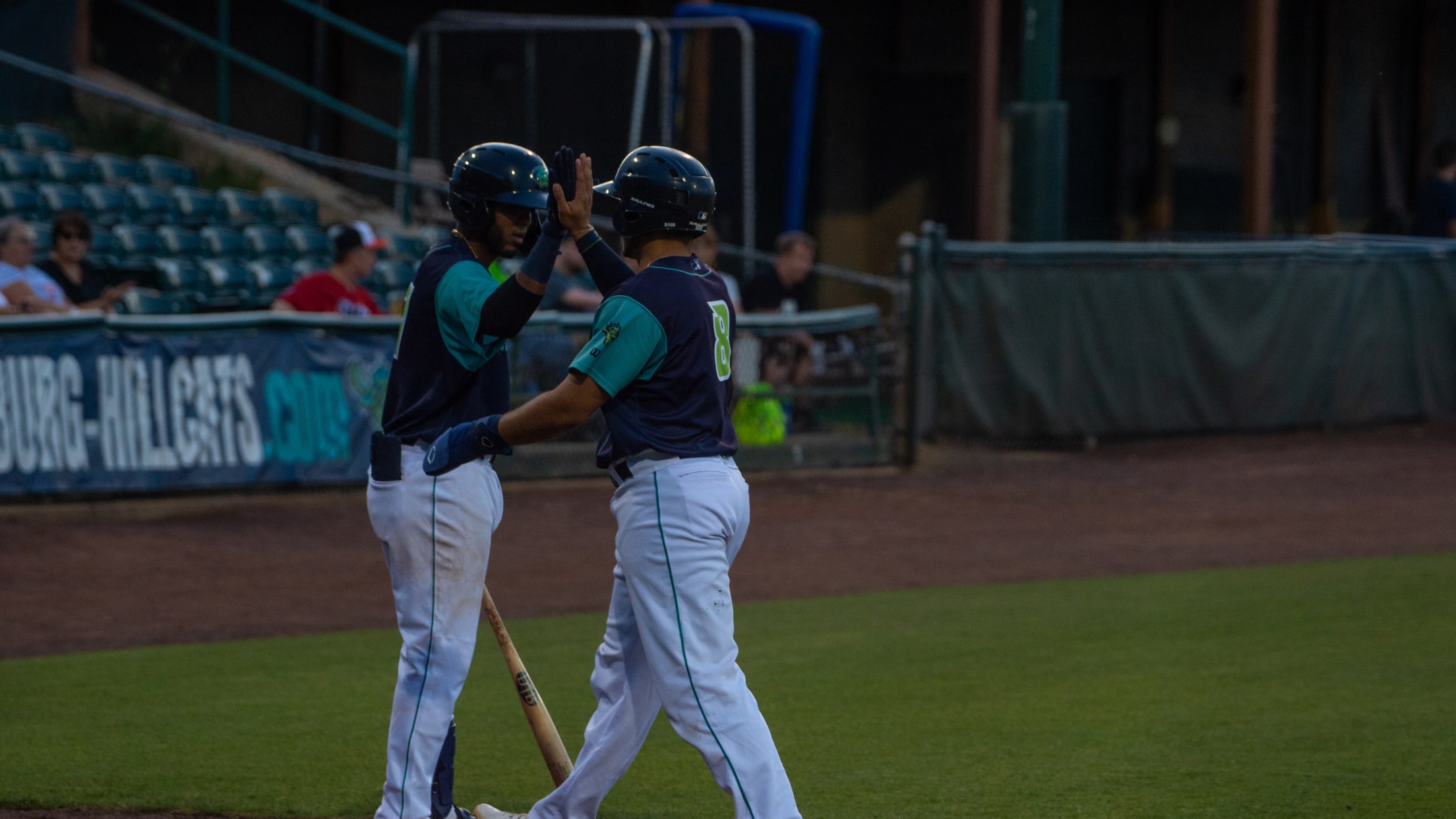 (Lindsay Carico)
Lynchburg, Virginia – Randy Labaut had a stellar outing in his first start with the Lynchburg Hillcats (16-14), but the Delmarva Shorebirds but a Gunnar Henderson single in the bottom of the eighth ultimately put Lynchburg away for good in a 3-2 loss at Bank of the James Stadium. HOW
Lynchburg, Virginia – Randy Labaut had a stellar outing in his first start with the Lynchburg Hillcats (16-14), but the Delmarva Shorebirds but a Gunnar Henderson single in the bottom of the eighth ultimately put Lynchburg away for good in a 3-2 loss at Bank of the James Stadium.
HOW IT HAPPENED
Labaut tossed the longest outing of his career, allowing just one hit heading into the top of the fifth. The lefty also retired the first ten batters he faced. However, after being held scoreless Delmarva got on the board when Dylan Harris walked and Cristopher Cespedes followed with a home run over the right field wall. Labaut retired the next three batters to complete his five innings of work, but the bomb put the Shorebirds up 2-0.
The Hillcats offense could barely hit Shorebirds starter Noah DeNoyer, with just Eric Rodriguez knocking a single in the third. Delmarva's hurler went five innings, walking three batters and fanning five.
Lynchburg finally got on the board against Delmarva reliever Thomas Girard in the bottom of the seventh. Yanier Diaz drew a walk, moving along on a Cody Farhat two out free pass. Alexfri Planez then singled up the middle to bring home Diaz and cut the Delmarva lead to one.
Juan Zapata pitched two shutout frames for Lynchburg in his first appearance with the Hillcats, but Delmarva tallied another score in the top of the eighth. Darrell Hernaiz singled to left and was knocked home on a Gunnar Henderson base-hit to right-center, extending the Shorebirds lead to two yet again.
Trey Benton pitched a scoreless top of the ninth and Yanier Diaz smacked a home run in the bottom of the ninth to put the Hillcats within one, but the late game rally fell short and Lynchburg fell 3-2.
INSIDE THE BOX SCORE
The game was the shortest that the Hillcats have played this year at two hours and thirty minutes.
With the Hillcats loss and Salem's victory the Lynchburg now drops to third in the Northern Division.
WHO'S NEXT
The Hillcats are back in action Wednesday at Bank of the James Stadium against Delmarva. First pitch is set for 6:30pm.