Brewers Earn Split With Osprey
Helena Breaks Tie With Three Run Fifth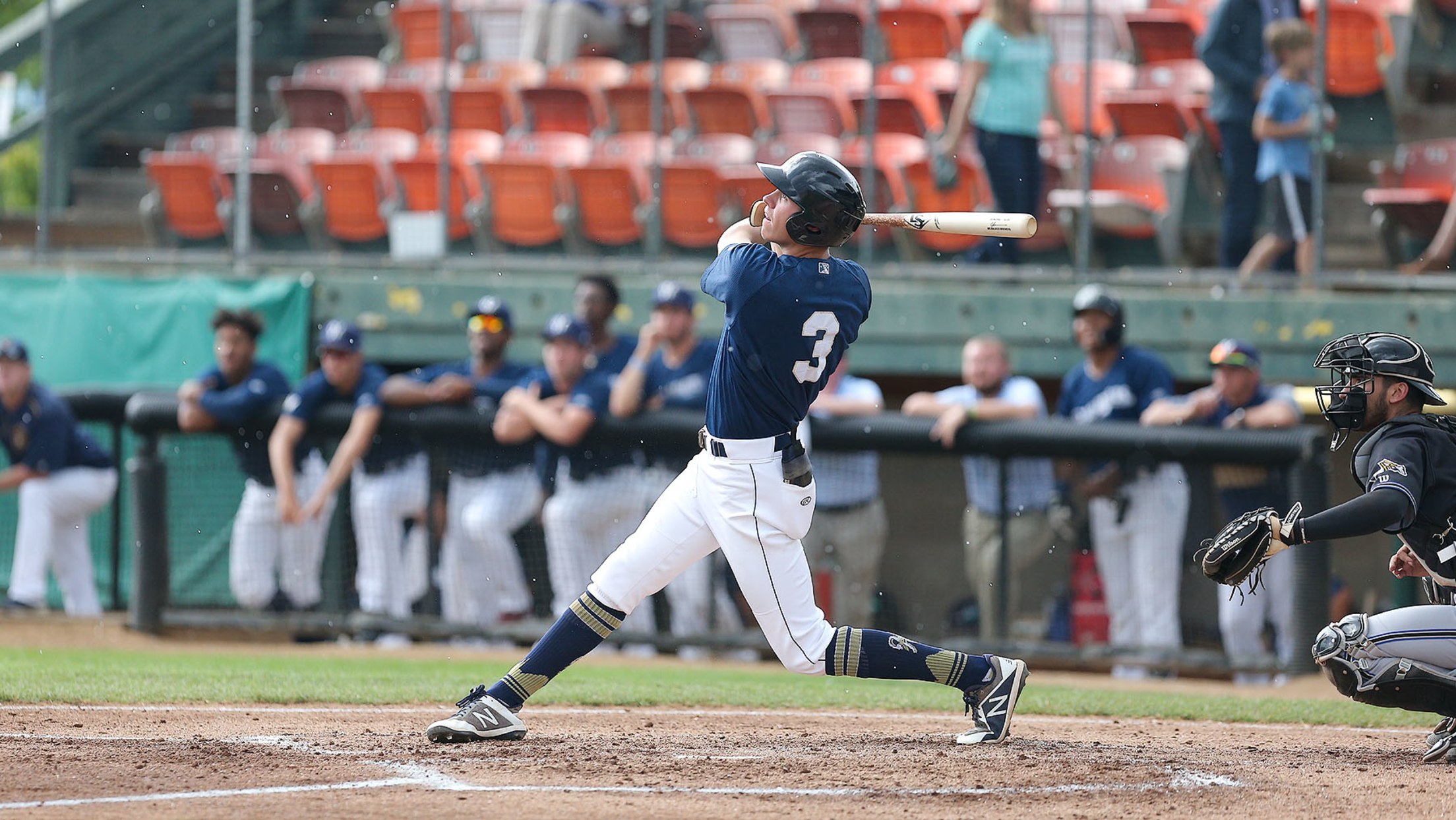 Tied at one going into the fifth inning, the Helena Brewers strung together a two out rally, scoring three to take a 4-1 lead they wouldn't relinquish in game two of their double header against Missoula. Blake Lillis (W, 1-0) pitched five innings and allowed just one run to earn
Tied at one going into the fifth inning, the Helena Brewers strung together a two out rally, scoring three to take a 4-1 lead they wouldn't relinquish in game two of their double header against Missoula. Blake Lillis (W, 1-0) pitched five innings and allowed just one run to earn his first professional win since 2016.
Missoula started the game with three straight singles to score a run, but Lillis induced a fielder's choice for the first out, and Yeison Coca turned a 4-3 double play to end the inning.
The defensive wizardry spring boarded the Brewers offense as they loaded the bases on a single from Jean Carmona, a walk from Chad McClanahan, and a single from Nick Egnatuk. David Fry grounded out to short, but it plated Carmona to tie the game.
Lillis and the Osprey bullpen kept throwing zeroes on the scoreboard until the bottom of the fifth, when Helena put together the game defining rally. With two out and nobody on against Matt Ladrech (L, 0-1), Carmona singled, and McClanahan followed with a single of his own. Egnatuk then ripped a line drive into the left center field that rolled to the wall, scoring both and giving Helena the lead. Fry then followed with a seeing eye single up the middle, extending the lead to three.
Missoula then threatened in the sixth, getting the first two on against Lillis, ending his night. Chad Whitmer then entered and got Zac Almond to hit into a 4-3 double play. Joe Robbins then popped out to right to end the inning. Whitmer then got the side in order in the seventh to lock down his first save of the season.
The Brewers and Osprey battle tomorrow night at 7:05 PM. Aaron Ashby makes his first career start for Helena, while Pedro Zorrila takes the ball for Missoula. Tickets are available by visiting helenabrewers.net.