McCord still works for good of the game
Talented free swinger never got to Majors, but dazzled in Minors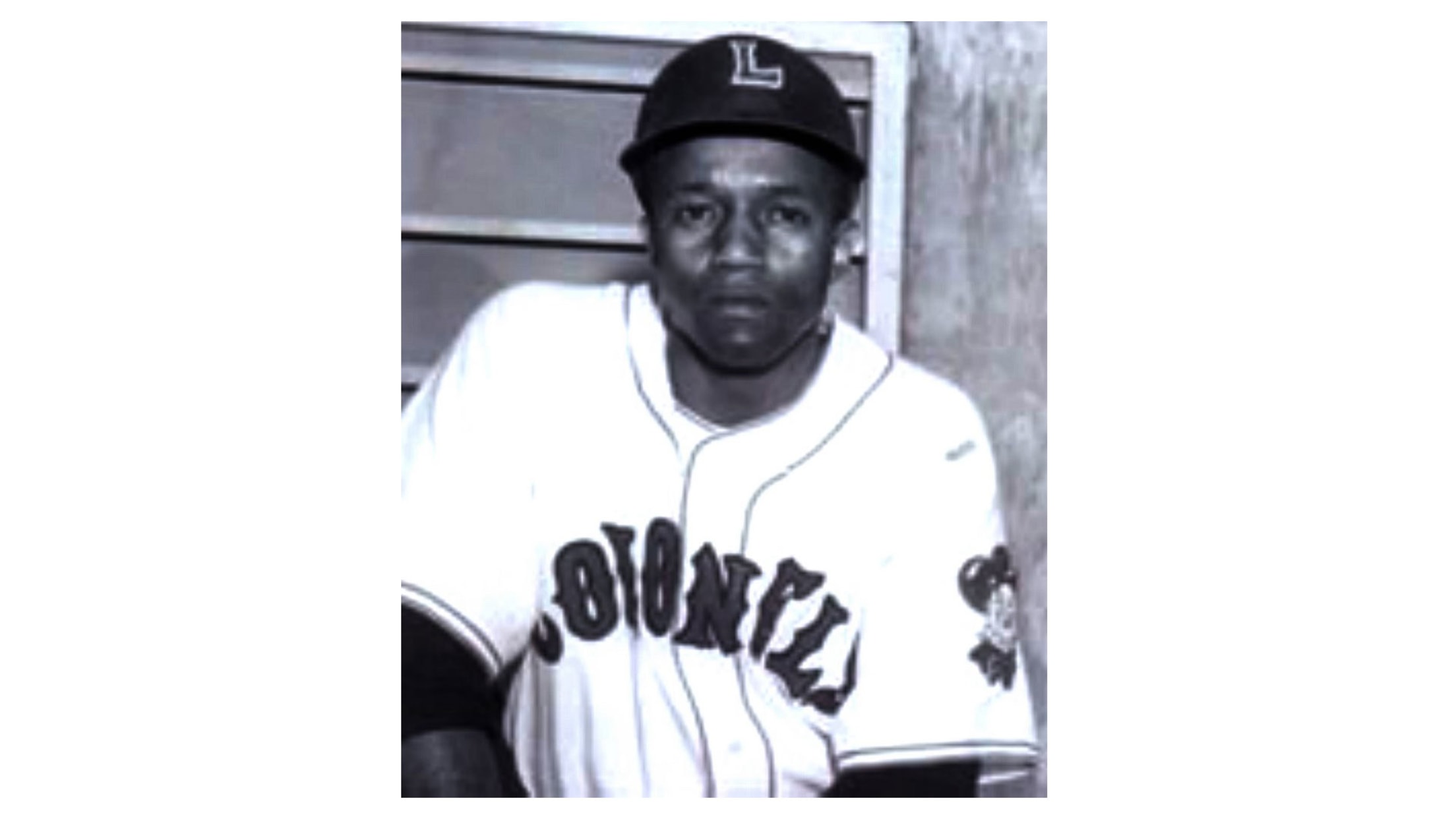 In 1951, while playing for the independent Paris Lakers of the Mississippi-Ohio Valley League, Clinton "Butch" McCord hit .363 while scoring and driving in more than 100 runs. Despite his prodigious output, no Major League teams came looking for his services. Undaunted, McCord put up even stronger numbers in 1952.
In 1951, while playing for the independent Paris Lakers of the Mississippi-Ohio Valley League, Clinton "Butch" McCord hit .363 while scoring and driving in more than 100 runs. Despite his prodigious output, no Major League teams came looking for his services.
Undaunted, McCord put up even stronger numbers in 1952. The free-swinging first baseman raised his average to .392, still plating and scoring runs at a steady clip. Once again, however, Major League Baseball turned a blind eye.
How could this be? The Mississippi-Ohio Valley League, a precursor to today's Midwest League, was a competitive circuit. Several teams had Major League affiliations, and numbers like McCord's seemed impossible to ignore.
Yet McCord was ignored, simply because he was black.
Significant change, whether in sports or society at large, usually comes slowly. Although baseball had been integrated for half a decade when McCord made his Minor League debut, most big league teams were still wary of adding black players to their rosters, and several had not done so at all. In the Minors, the integration process was often agonizingly slow, particularly in the Deep South. The leagues that had integrated usually enforced a quota system calling for no more than two black players on a team. Baseball, though moving in the right direction, was still unwilling to grant truly equal status to black players. In this context, many spectacularly talented players were overlooked.
Butch McCord was one of them, and his years with the Lakers are just a small part of his story. The Nashville native played four seasons in the Negro Leagues before jumping to the Lakers, then appeared with nine more Minor League teams before retiring in 1961. Although he was unfairly denied the chance to perform at baseball's highest level, his 14-year professional career allowed him to compete with several Hall of Famers while witnessing firsthand America's changing racial climate.
Today, McCord lives in his Nashville, where he began his baseball career. Although he never played organized ball growing up, he made a name for himself on the sandlots. His status as a local standout led to an improbable meeting with Satchel Paige at age 16. In 1942, Paige and his Kansas City Monarchs came through Nashville, looking for an opponent after a game with the Chicago American Giants was canceled. Locals hastily put a team together, with McCord playing first base.
"I think Satchel just saw a kid in a grownup uniform. He threw me a ball right down the middle, and I hit a triple off of him," McCord recalled. "My next time up, though, he let me know who he was. I didn't get the bat off of my shoulder."
More than 15 years later, while playing with Columbus in the International League, McCord again faced Paige. He wasn't about to remind the aging hurler of his short-lived success against him as a teenager.
"No way was I gonna do that," said McCord. "That's one thing I've never liked, when players taunt each other. If you hit a guy good, he knows it. He doesn't need you to remind him. I like guys who acted like Lou Gehrig. He was my role model growing up."
But there's only one person McCord calls a hero -- Jackie Robinson.
"I got to consider Jackie my hero, I just got to!" McCord said emphatically. "It wasn't just baseball, he got other sports to start integrating too. And when he was in the Army, he was court-martialed when he wouldn't move to the back of the bus. That was before Rosa Parks!"
In 1945 and 1946, McCord served in the segregated Navy, where he was unable to play baseball. When he got out, he enrolled at Tennessee State University. The school didn't have a baseball team, but McCord was able to work out a unique agreement with the Negro Leagues' Baltimore Elite Giants, who had moved from Nashville the year before. After the school year ended, he would join the Elite Giants and play the rest of the season as an outfielder.
"I guess they thought I was a pretty good prospect," said McCord.
In 1950, he joined the Chicago American Giants. The squad was managed by Negro League legend Ted "Double Duty" Radcliffe, who died last summer at age 103.
"Double Duty got his name because one day he was catching Satchel Paige, who threw a shutout. Well, they were playing a doubleheader that day and needed a pitcher for the second game. So Double Duty said he'd pitch, and he threw a shutout too," McCord said. "So that's how he got the name, and he kept calling himself that once he realized the girls liked it. That Double Duty, he was something else. Very stylish."
With the American Giants, McCord played against none other than Willie Mays. The Hall of Fame slugger was a member of the Birmingham Black Barons, one year before his debut with the New York Giants in 1951. In fact, one of McCord's most significant memories from the 1950 season involves an event that occurred in Birmingham, although it took place off the field and had nothing to do with the "Say Hey Kid."
"The team decided to integrate in reverse, so the American Giants added three white players," McCord said. "When we got to Birmingham, this policeman got on the bus and said, 'I hear you got some white players on this team. If you put them on the field, I'm going to close the ballpark down.' Well, we had to do what he said, so our white players watched the game in the white section of the segregated stands. It wasn't until 1965 that I realized that that policeman had been Bull Connor!"
It was after the 1950 season that McCord decided to leave the Negro Leagues. Organized black baseball had been dying a slow death following Robinson's debut with the Dodgers, as players and fans turned their attention to the Majors. McCord didn't think the Negro Leagues could provide him with much of a future, so he signed on with the Paris Lakers in 1951, his first of 11 seasons in Minor League baseball.
While Major League clubs may have ignored McCord during his stint in Paris, fans didn't. As a result of his dominating play during the 1951 and 1952 seasons, he was honored with his own night. This was unprecedented in Minor League Baseball, especially for a black player. Hall of Fame broadcaster Harry Caray and former Giants and Cardinals catcher Gus Mancuso were recruited to attend, in order to lend a big-name aura to the proceedings.
McCord spent 1953 and 1954 with the Western League's Denver Bears, hitting .281 and .358 respectively. In 1955, he signed on with the International League's Richmond Virginians, becoming the first black player in team history.
"The stands were segregated, but the fans were kind to me," McCord recalled.
One highlight of his 1955 season came when he connected for a home run off Don Drysdale, who was pitching for the Montreal Royals.
"I remember there was this fellow who was yelling at me from the dugout after I hit the home run, saying, 'You little hot dog!'" said McCord. "That was Tommy Lasorda. I reminded him about that when I saw him at the Negro Leagues' museum in Kansas City."
Hard as it may be to believe, given today's political climate, the International League was a three-country circuit during the 1950s. In addition to the United States and Canada, Cuba's Havana Sugar Kings were members of the league. Traveling to Cuba was always a highlight for visiting teams.
"Castro was still in the hills, getting his act together. Batista was president," said McCord. "I remember sitting in the dugout in Havana and I hear someone ask me for my autograph. I turn around, and the guy asking me was none other than Cab Calloway."
McCord remained in the International League in 1956, this time playing for Columbus. In 1957, he moved on to Louisville of the American Association. In Louisville, his roommate was pitcher Davis Hoskins, who integrated the Texas League in 1952 as a member of the Dallas Eagles.
Prior to the 1958 season, McCord's contract was bought by the Los Angeles Dodgers. It was the first and only time he was affiliated with a Major League club. He spent Spring Training at Dodgertown in Vero Beach, Florida, where he faced Sandy Koufax in an intrasquad game. But one incident from that spring stands out in McCord's mind.
"Roy Campanella had been in a car accident that winter, and they brought him to Spring Training to help rehabilitate him. He was paralyzed," McCord said. "I remember sitting across the table from him while he was re-learning how to eat. Right behind where Campanella was sitting was a mural of him tagging a guy out at the plate. I was thinking about how self-sufficient he had been and how helpless he now was.
"I had to turn away, it was so sad."
After that, McCord was scheduled to report to Triple-A Spokane. To his surprise, the team changed course and opted to send him to Macon of the South Atlantic League, two levels below where he should have been.
"The ballpark was segregated down there and they wanted me on the team to increase attendance," McCord said. "I said 'No way!' and went home. Then Macon's general manager called me and asked what it would take to get me to come down there. I said 'Pay my expenses on the road and at home.' I didn't think he'd do it, but he said 'C'mon down.' So I went."
McCord hit .305 in Macon and won the first of consecutive Silver Gloves for his work at first base. Still, the fact that he was playing below his level was a continual source of frustration.
Outside of a brief stint with the American Association's St. Paul franchise, McCord spent the final three years of his career in the Texas League. Most of that time was with Victoria, where in 1959 he was a teammate of Marvin Williams, a familiar face from his Negro League days.
"Marvin Williams, Jackie Robinson and Sam Jethroe tried out with the Boston Red Sox in 1945," McCord recalled. "After the Red Sox tryout was over, the players were supposed to stay until the Boston Braves came in and gave them a look. But, you know, President Roosevelt died that day and the tryout was canceled. Just think how history would have been different if Jackie was on the Braves."
After McCord retired from baseball in 1961, he spent 24 years working for the U.S. Postal Service while his wife made a living as a third-grade teacher. While he admits to being disappointed at how baseball treated him, he has few regrets.
"Very few guys can say they faced who I faced -- Drysdale, Koufax, Juan Pizzaro, Ryne Duren, Connie Johnson, even Gaylord Perry before he was throwing spitballs," McCord said. "He would just throw hard stuff down by my knees, where I liked it. I was what you'd call a 'Bible hitter' because my philosophy was 'Thou Shalt Not Pass.'
"I went to the plate swinging every time up. When I hit .300, it was a hard .300 because the only walks I got were intentional."
Today, McCord remains passionate about baseball and is dismayed by the lack of black youths playing the sport.
"Major League Baseball's not looking for black players because they're not playing," he said. "The leagues aren't segregated, but the system is. There's not enough space in the cities for kids to play. I work with Nashville RBI now because they help give these kids in the city a chance to play."
Considering the obstacles he faced throughout his career, McCord continuing to work for the good of the game has proven to be an inspiration. He believes one can learn a lot from playing the national pastime.
"Baseball is the only sport that's like life," he said. "Before a play is committed, you have time to think of the situation and act accordingly. That's something that I always try to do."