Junker seized rare baseball opportunity
Cal League outfielder hit two grand slams in one inning in '83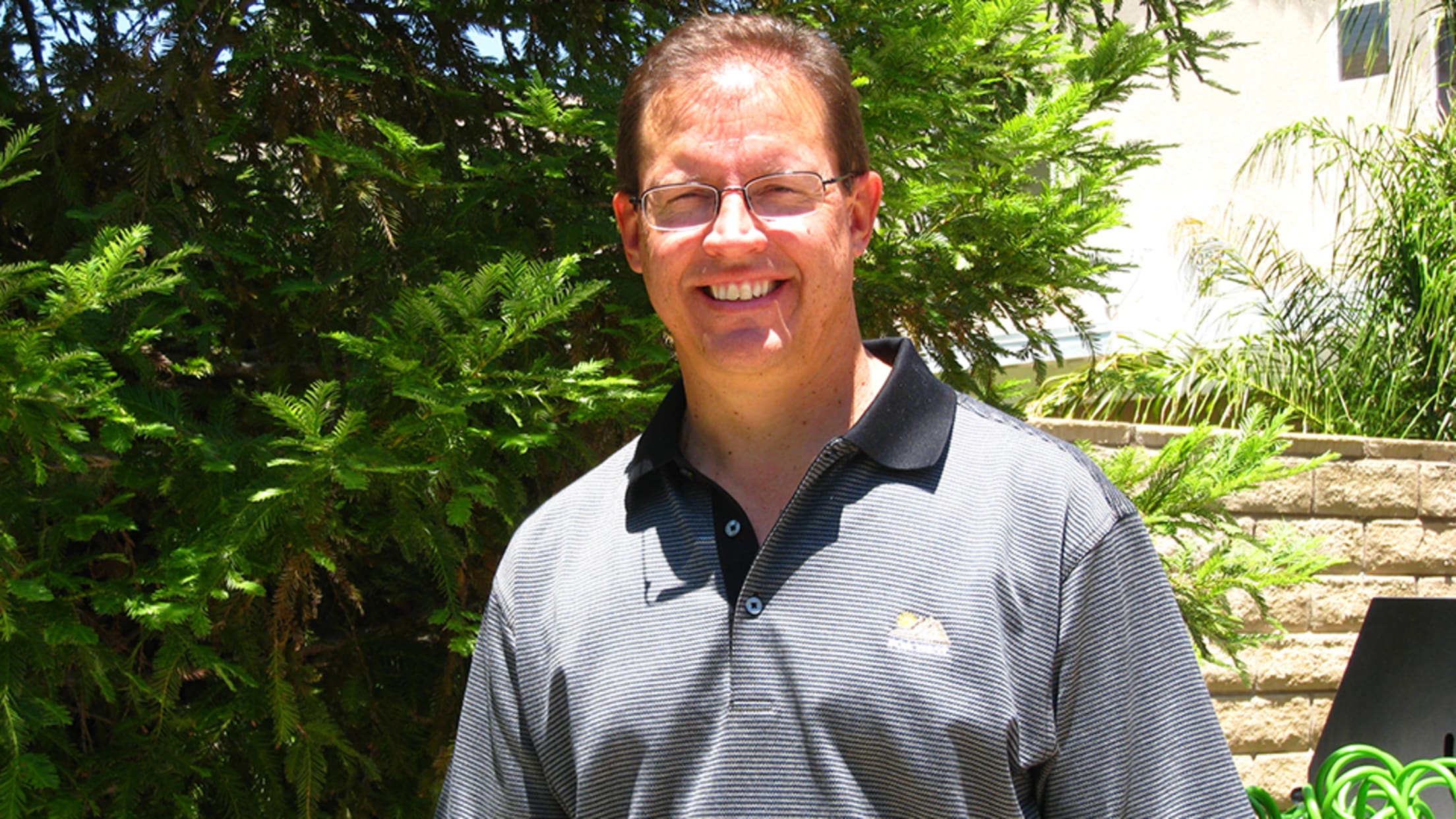 Lance Junker was selected 19th overall by the Giants in the secondary phase of the 1980 Draft. (Courtesy of Lance Junker)
Minor League Baseball is known for its rich history, dating back more than 100 years. While much has been written about the best teams and top players who have graced the Minors, there remain many stories either untold or largely forgotten. Each week, MiLB.com will attempt to fill that gap
Minor League Baseball is known for its rich history, dating back more than 100 years. While much has been written about the best teams and top players who have graced the Minors, there remain many stories either untold or largely forgotten. Each week, MiLB.com will attempt to fill that gap and explore these historical oddities in our "Cracked Bats" feature. Know of any stories to be considered for this feature in the future? Send an email and let us know.
Lance Junker never imagined he'd have a place in baseball history. Even as the scenario that put him in the record books began to unfold, he still doubted that he'd have an opportunity to accomplish what only two other players had done before.
Yet by the time Junker walked off the field at Reno's Moana Stadium on June 30, 1983, he had carved himself a piece of baseball history, tying a record that likely will never be broken. Junker hit two grand slams in the ninth inning that evening while playing for the Redwood Pioneers of the Class A Advanced California League.
His effort was stunning, spectacular and probably never should have happened.
"The thing I probably remember most is the circumstances surrounding the whole thing and how it became possible," Junker said. "After I hit the first one, we kept batting around and I was on deck when we had two outs and runners on first and second. The guy in front of me [David Brady] hit a high pop in front of home plate.
"I even took my helmet off because the catcher, Frank Castro, was an All-American in college and he wasn't going to miss that ball. But the ball dropped between the plate and the mound, and that gave me another opportunity. As soon as that pop drops, I knew I was trying for it."
Junker had faced Reno reliever Greg Steffanich before, so he had an idea of what the young southpaw could do. And though Steffanich quickly worked Junker to a two-strike count, he couldn't finish him off.
"I was swinging for it on the first two pitches," Junker admitted. "I had faced him previously, so I had a good idea of what he was going to throw -- a backdoor curve. And that's exactly what he did, and I was looking for it. I took a deep breath and swung and hit the second one better than the first."
Both drives went the other way to right field, benefiting from some windy conditions and the thin Reno air. Junker hit the first slam off Tom Biko, another left-hander, erasing what had been a 5-4 deficit heading into the inning. Led by Junker, the Pioneers pulled away for a 16-5 victory.
"I went out that night after the game to the casino and had three 21s in my first five hands," Junker said with a laugh.
Junker hit 21 home runs in his four-year professional career, seven of which were grand slams. He became just the third player in organized ball to hit two slams in one inning. The others were Ken Myers in 1947 with the Las Vegas Wranglers of the Sunset League and Armando Flores in 1952 with the Laredo Apaches of the Gulf Coast League.
Oddly enough, Junker -- who played at Mission Junior College before going on to Loyola-Marymount -- has an indirect connection to Myers. Carl Brio and Dave Chavez, who were coaching at Mission during Junker's time there, were friendly with Myers. Some outlets reported previously that Myers was the Giants scout who originally signed Junker, but he said he's never met the former slugger.
"It's unbelievable," Junker said. "I look back at the odds of even being in that situation. I guess it's hard to explain what happened that night. It's incomprehensible sometimes. You can see something like that down at the Little League level, but to be at that level and get that type of opportunity. The odds of being in that situation are so great."
That Junker produced as he did that evening was a bit of a surprise for another reason. Not that he was a bad ballplayer, but he hadn't hit a homer all season, had driven in only seven runs through 44 games and was mired in a slump when he came to the plate in the ninth inning.
"In the first at-bat, I just wanted to hit the ball hard and get a base hit, maybe drive the ball and get a sacrifice fly," Junker said. "We had a chance to win the game at that point, and that's what we were thinking about. I wasn't even going for a home run. I was a right-handed hitter and didn't normally hit them down the right field line. But I actually hit it down the right field line -- and it stayed fair."
Junker used the bat with which he hit the slams until it broke. While the bat has a crack in it, it remains intact and is in a display case in Junker's home. He also has an oversized trophy bat that was presented to him by Louisville Slugger to mark the occasion.
"That's a big bat, probably 48 ounces and 48 inches," Junker said. "It's oversized with everything engraved on it."
The celebration didn't last that long, however. The 1983 season turned out to be Junker's last in pro ball. The Giants selected him with the 19th overall pick in the secondary phase of the 1980 Draft and he had some modest success through three seasons in the organization. After spending Spring Training in 1982 with the Giants' Double-A affiliate, he was released in June and signed with the Angels, who assigned him to Redwood for the 1983 season.
Junker opted to retire following the '83 campaign. He went back to school and completed his degree before heading to work for his family business as a defense contractor. Junker is married and lives in California with his wife, Carrie, and three daughters: Katherine, Alicia and Laura.
"Back then, there were guys who would hang around for 10 years even though they didn't make that much money," Junker said. "I had told myself that I would give it five or six years and if I didn't make it, I didn't make it. Playing baseball was the greatest experience of my life, but at some point, you have to weigh it out.
"Sometimes I look back and wish I had stayed in the game. I had opportunities. The Angels offered me an intern position in the marketing department after I graduated, but it was unpaid and at that point I needed to make money. Sometimes, though, I look back and say, 'What if?'"
Junker, however, did get an additional 15 minutes of fame some years later when St. Louis' Fernando Tatis connected for two grand slams in one inning against the Dodgers in April 1999. He returned to the spotlight, at least among his acquaintances.
"I had friends of mine who were at Dodger Stadium when Tatis did it," Junker said. "They called me immediately, but my wife and I were out to dinner."
Kevin T. Czerwinski is a reporter for MiLB.com.