Drillers' Fernandez coming into his own
Dodgers infielder sets career highs with two homers, five RBIs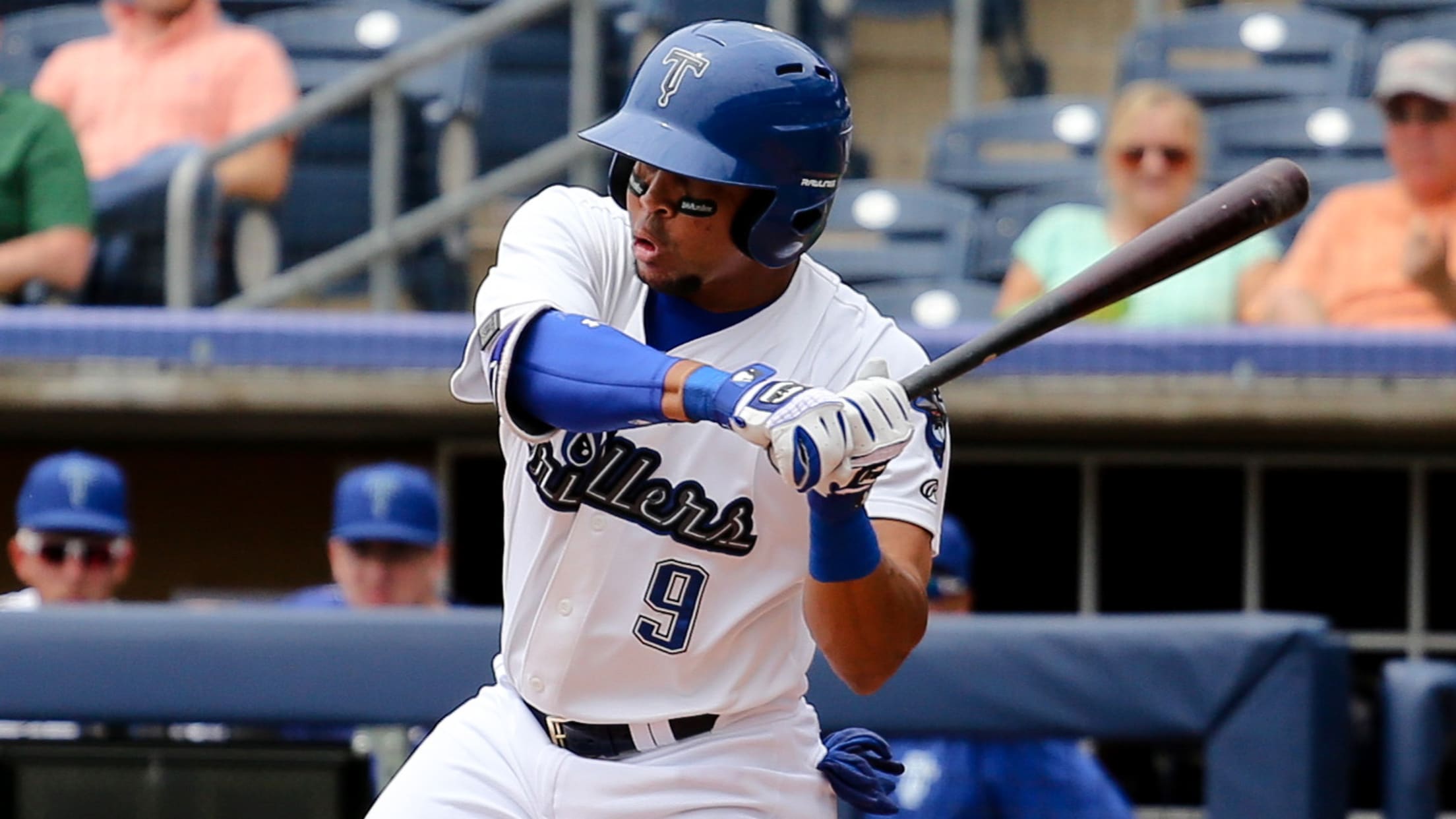 Jose Miguel Fernandez has 24 extra-base hits in 76 games across two levels this year. (Steven Van Worth/MiLB.com)
In 2015, Jose Miguel Fernandez was suspended from Cuba's Serie Nacional -- the country's top professional baseball league -- for trying to defect to the United States. Although he successfully exited the island nation that December, he had not played competitive baseball for two years prior to signing with the
In 2015, Jose Miguel Fernandez was suspended from Cuba's Serie Nacional -- the country's top professional baseball league -- for trying to defect to the United States. Although he successfully exited the island nation that December, he had not played competitive baseball for two years prior to signing with the Dodgers in January.
But he's back in the swing of things now.
Fernandez homered twice and plated a career-high five runs to lead Double-A Tulsa over Frisco, 8-7, at ONEOK Field on Thursday.
The 29-year-old singled to left field and scored on a single by Erick Mejia in the second inning. After grounding out to short in the fourth, Fernandez got up in the sixth with the Drillers trailing, 5-3, and put them in front with one swing of the bat. The three-run shot was his first since June 24.
Gameday box score
Fernandez came to the rescue again in the eighth. With the Drillers down, 7-6, the 5-foot-10, 185-pound infielder jumped on the first pitch from reliever Connor Sadzeck (4-6) and sent it over the wall in right-center for a two-run blast and his first multi-homer game in the United States.
In 73 games with Tulsa this year, Fernandez has produced a .309/.366/.473 slash line with 10 dingers and 47 RBIs.
The first baseman has proven to be one of the toughest outs in the Minor Leagues, having only struck out 25 times in 303 plate appearances between Tulsa and Triple-A Oklahoma City this year.
In addition to leading all qualified hitters in the Texas League with an 8.2 strikeout percentage, Fernandez's .839 OPS ranks 10th on the circuit.
Michael Leboff is a contributor to MiLB.com.